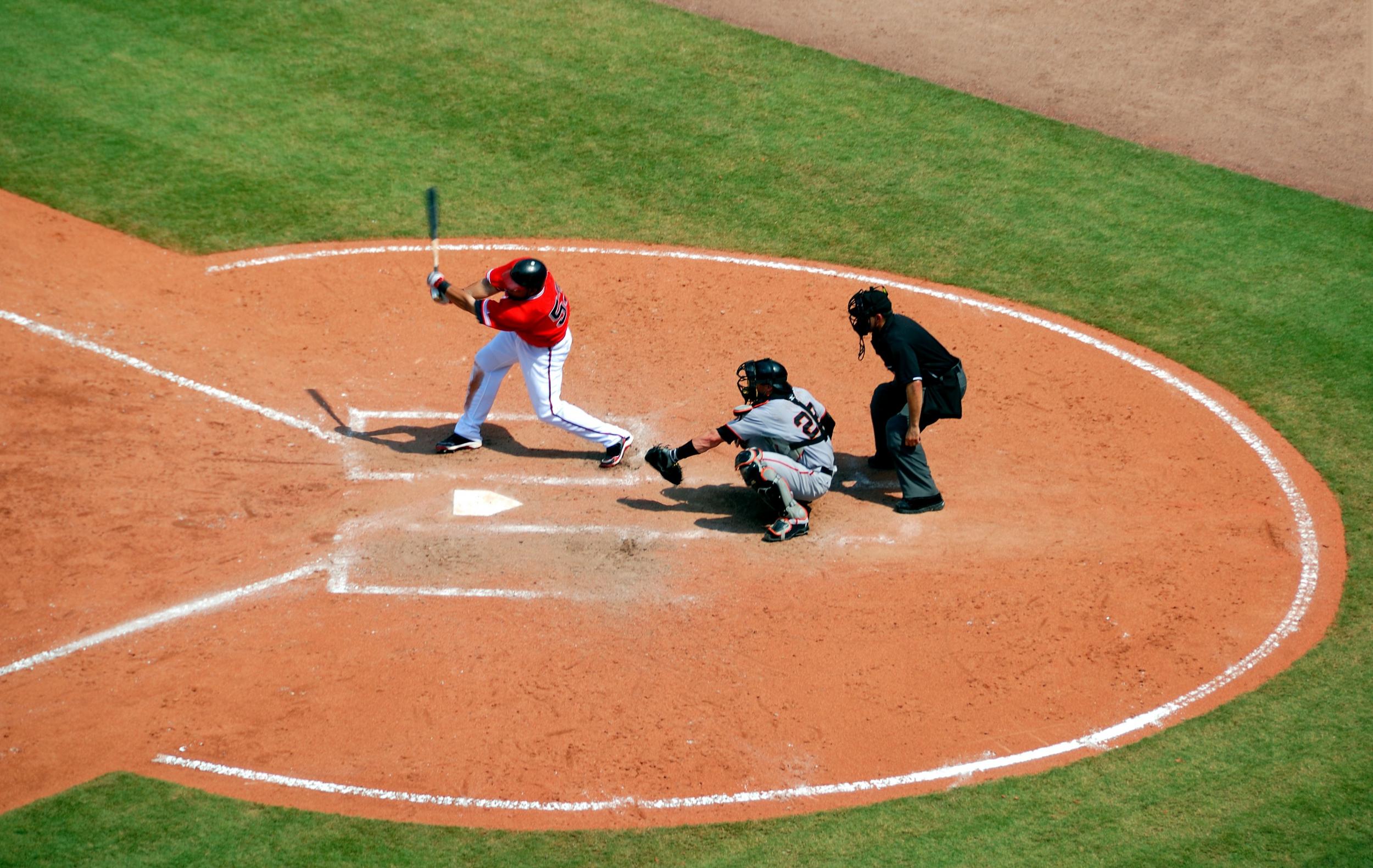 For most of the week, I work a day job as a physicist.
So the other day when I was at a baseball game, a foul ball was hit in my direction, and I was trying to quickly work out its destination, based on its arc and velocity…
Then it hit me.
Over the last few years, sports teams around the world have been taking their fan engagement digital with everything from fan tokens and online clubs to NFTs and trading cards. Now Major League Baseball has announced plans for an entire fantasy baseball league with the help of Sorare, a company known for its soccer fantasy leagues, as explained in this new guide from Chiliz News.
Visit https://chiliznews.com/mlb-nft-free-to-play-fantasy-baseball-game-launching-summer-2022-joins-mls-in-partnering-with-sorare-platform to learn more about MLB's partnership with Sorare, and what it means for the fans.
While most fantasy leagues follow a "draft" model, MLB may go in a different direction, by having you create teams using the NFT trading cards. This means they will probably also have a built-in marketplace where fans can buy, sell, or trade their digital cards conveniently.
The guide explains that this could open MLB up to more fans worldwide, as their new partner, Sorare, has 1.7 million registered users throughout more than 180 countries. This will be Sorare's first non-soccer partnership, though it has agreements with soccer leagues ranging from Major League Soccer (MLS) in the US, LaLiga in Spain, Bundesliga in Germany, and a wide range of individual clubs.
Sorare has been recently valued at $4.3 billion, with backing from major sources around the world including former Manchester United defender Rio Ferdinand, and FIFA World Cup winners Gerard Piqué and Antoine Griezmann.
This is only the latest move from MLB towards digital fan engagement, as they recently began releasing digital playing cards for 720 players in partnership with Candy Digital.
The Candy Digital MLB trading cards are available in 5 different tiers for each player: core, uncommon, rare, epic, and legendary. One feature that makes digital trading cards more interesting for fans is that the statistics are dynamic. While traditional cards will show players' stats when they were printed, digital cards will receive updates throughout the season.
Concerning the Sorare agreement, MLB commissioner Robert Manfred Jr. said, "The connections we build with our fans are vital and Sorare understands the importance of that bond… The company's focus on transforming fandom through an innovative combination of sports, technology and gaming to let fans truly own a piece of the game they love is unique and goes beyond borders – allowing us to bring the love of baseball to more fans across the globe."
While sports are remaining much as we've known them for decades, the way that teams engage with their fans keeps changing – for the better. There are always new ways to get involved, new memorabilia to collect, and new ways to play. Check back with Chiliz News regularly to stay up to date on all your newest options.
Visit https://chiliznews.com for the latest updates on sports NFTs, fan tokens, move-to-earn platforms, and other blockchain-based technologies.
Disclaimer: The information provided on this page does not constitute investment advice, financial advice, trading advice, or any other sort of advice and it should not be treated as such. This content is the opinion of a third party and this site does not recommend that any specific cryptocurrency should be bought, sold, or held, or that any crypto investment should be made. The Crypto market is high risk, with high-risk and unproven projects. Readers should do their own research and consult a professional financial advisor before making any investment decisions.