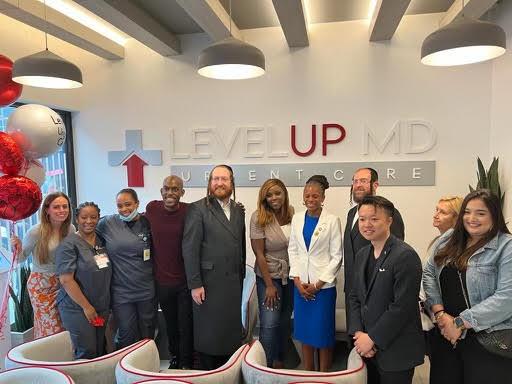 If you live in the Crown Heights section of Brooklyn, New York, and need a walk-in health care clinic, your wait is over. LevelUp Urgent Care opened its doors at 263 Utica Avenue and is now accepting new patients.
LevelUp Urgent Care serves the residents of Crown Heights by providing treatment for a wide range of non-life-threatening injuries and illnesses, such as the flu, colds, allergies, ear infections, sinus infections, urinary tract infections, and more. The experienced, bilingual staff at LevelUp Urgent Care also treat minor cuts, burns, and other injuries.
LevelUp MD's range of Covid-related services includes PCR and rapid antigen COVID testing, COVID therapeutics such as monoclonal antibodies, and COVID vaccines for people six months up. You can read more about COVID-19 vaccination and testing services at https://levelupuc.com/covid19/.
The local urgent care clinic can also test you and your family for Flu A and Flu Band RSV viruses with the "single swab" method, which saves you from discomfort and is affordable and quick to return test results.
In addition to providing walk-in health care, LevelUp Urgent Care can provide physicals and medical clearance for school, sports, employment, and immigration purposes. The clinic is equipped with x-ray, EKG, and laboratory services to get the tests and care you need quickly and efficiently.
If you aren't feeling well but can't spend hours sitting in the emergency room or wasting time finding a doctor that accepts your insurance, stop by LevelUp Urgent Care today. With locations in Brooklyn, the Bronx, and New Jersey, LevelUp can provide communities with quality, convenient, and affordable healthcare.
The urgent care center accepts Medicaid and Medicare along with most insurance plans, and we are open seven days a week. We look forward to meeting our new Crown Heights neighbors and providing you with the quality care you deserve.
For more information about scheduling, clinic locations, and health care services, visit https://levelupuc.com/our-locations/