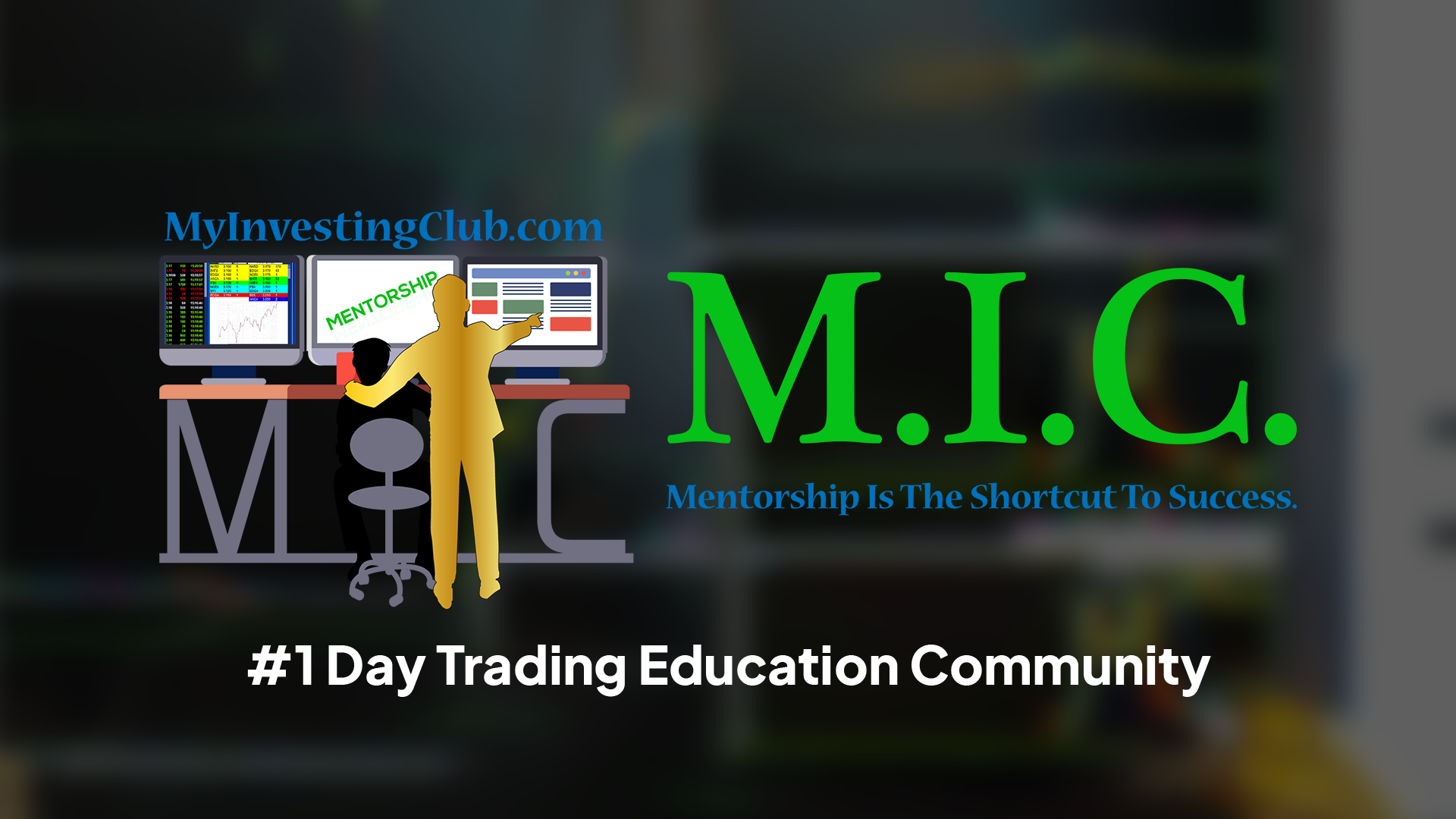 Finding technical analysis taxing? Are your small cap trades leaving you with small profits? With My Investing Club (MIC) you can learn how to master the markets and start generating serious money, sign up today for the best trading education on the web!
Take advantage of MIC's acclaimed training model for amateur traders with a suite of advanced learning tools, one-to-one mentoring, and weekly tutorials. Now you can access affordable coaching in all of the fundamental techniques needed to build a successful career including technical analysis.
Push those trading profits to the next level with My Investing Club! More details at https://myinvestingclub.com/chatroom
Whether you're a beginner or a more experienced market player, MIC's panel of expert traders can improve your performance and help you generate more consistent returns. The website gathers methodology and knowledge from across the day trading space, broadening your skillset in all market cycles.
Technical analysis forms the bedrock of any day trading success. The process involves analyzing historical price movements to predict how stocks are likely to perform in the future. According to Business Insider, this strategy is based on the idea that history repeats itself and that asset prices reveal all the information necessary to make smarter trades.
As a MIC subscriber, you'll be shown the various facets of technical analysis including chart reading, spotting patterns and trends, and the role of market sentiment in trading behavior and price movement. Theories such as the Efficient Market Hypothesis (EMH) are also explored, helping you identify gaps between a stock's fair value and its market value. Tutorials also look at supply and demand and how that plays out in evaluating an asset.
All weekly webinars are recorded and logged in MIC's large video database, covering every aspect of day trading. You can access this content on demand. You'll also get daily trading blueprints and live market recaps.
MIC founders Bao Nguyen and Alex Temiz are passionate about giving amateur traders the opportunity to carve out a lucrative career in the stock market. Acquire new skills to become self-sufficient in months rather than years!
A spokesperson says, "Day traders can benefit from using tools and resources, such as charting software and real-time news feeds, to help them make more informed decisions. My Investing Club also provides members exclusive access to many additional resources, such as custom position sizing methods, risk calculators, and much more."
For more info, go to https://myinvestingclub.com/chatroom
If your profits are poor and you're low on trading luck, get yourself a mentor at My Investing Club!