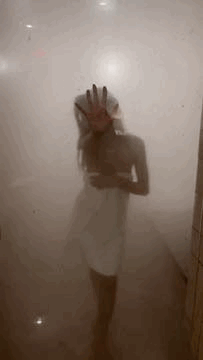 Have you ever wanted a chance to interact with Valentina Mami or be part of an exclusive VIP community where you have the first pick of official merch? Now you can with the newly launched Mami Doll NFTs!
Strengthening her position as a modern artist and entrepreneur, the new Mami Dolls by Valentina Mami are set to revolutionize the music industry. The artist explains that there will only be 10,000 released NFTs, with each coin providing exclusive access to a VIP membership club.
Learn more at https://www.mamimetaverse.com 
Due to their limited number, the newly launched NFTs are already being seen as rare items that need to be collected as soon as possible. Mami explains that each limited-edition coin unlocks a different doll wearing a unique outfit and hairstyle. To celebrate its entry into the blockchain world, 100 random Mami doll owners from the first 1,000 purchasers will have the opportunity to go live on TikTok and Instagram with Valentina Mami and Elpana Arabe.
And it doesn't end there!
Holders of a Mami Doll NFT gain exclusive access to special perks and benefits, not least of which is an all-access pass to all concerts by the Latin artist for one year. You will also have the first pick to exclusive merch by Valentina, and the chance to interact with the superstar in MetaSpace through the Teleport mobile app.
Mami Doll NFTs can be minted on Valentina's official website. Once they sell out, they will only be available through secondary markets at Opensea.io. Each NFT will be revealed a few minutes after minting. Have a MetaMask mobile app? Great! You'll see your NFTs listed on your wallet. To date, it costs 0.07 ETH + gas to mint a Mami Doll membership.
NFTs operate on blockchain technology and are used by many artists and creative designers to auction and sell their work. Unlike cryptocurrencies that can be readily exchanged with one another, each NFT is unique, with its own distinctive code, and represents a real-world asset. Collectors are advised that, as with real-world markets, they should do their due diligence in researching the NFT they are considering before purchasing it.
Valentina Mami is a Columbian-born, Los Angeles-raised professional rapper, singer, and songwriter. She is known for her upbeat sounds and freestyle rap.
Want to be part of Valentina's rise in the music world? Then grab one of these NFTs before they're gone!
Go to https://valentinamami.conqrapp.com so you can learn more.
Disclaimer: The information provided on this page does not constitute investment advice, financial advice, trading advice, or any other sort of advice and it should not be treated as such. This content is the opinion of a third party and this site does not recommend that any specific cryptocurrency should be bought, sold, or held, or that any crypto investment should be made. The Crypto market is high risk, with high-risk and unproven projects. Readers should do their own research and consult a professional financial advisor before making any investment decisions.