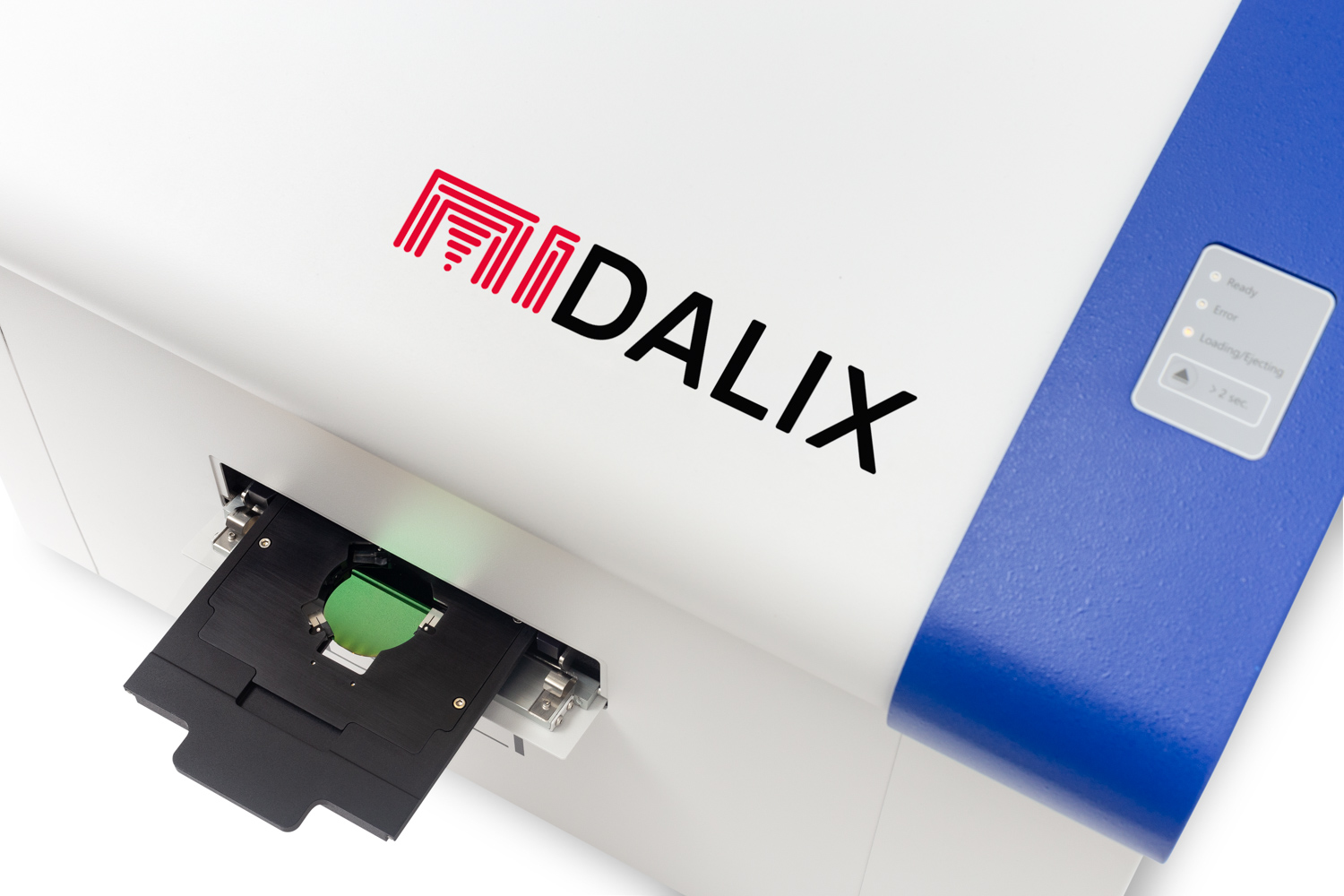 Want to make use of the latest advancements in lithography technology? This Slovenian team of innovators has the solution you need!
You can now use miDALIx's system, DaLI, to create lab-on-a-chip designs for various applications, including human diagnostics, DNA analysis, and chemical synthesis.
Find out more at https://midalix.com/applications
miDALIX offers a highly precise maskless photography device for scientists and engineers creating miniature analytical devices for the needs of their biological or chemical projects. A major benefit of the machine is that DaLI eliminates the need for using a mask for writing the image pattern, delivering a non-contact method for mounting and positioning samples.
The maskless technology also makes it possible for researchers or scientists like you to accurately illuminate structures with nanometer precision, ensuring a clean microscale environment.
DaLI features an acousto-optic deflector, allowing for the illumination of over 100,000 random dots per second without a single mechanical move. The universal table-top system is also equipped with a guided laser beam to enable the transfer of highly precise structure edges for various shapes and sizes.
For lab-on-a-chip applications, "highly precise lithographic structures are needed for a high-quality final device, in order to avoid leaks and jams in the contained flows," miDALIX says.
DaLI is entirely software operated and comes with an intuitive interface that empowers your scientific teams to easily design and align structures and control exposure. The device is also equipped with a multi-color microscope for substrate inspection and alignment.
In addition to lab-on-a-chip technology, DaLI has also been widely adopted by scientists and researchers in their material science, quantum devices, microelectronics, MEMS, biophysics, and microfluidics projects.
Read more about the technology at https://midalix.com/technology
About miDALIX Maskless Lithography Systems
Founded in 2017 by Dr. Anže Jerič, Igor Poberaj, and Dušan Babić, miDALIX Maskless Lithography Systems is on a mission to equip the world's scientific community with innovative micro-structuring solutions at an affordable price to support their experiments and projects. Among the institutions and universities that miDALIX partners with are Robot Vision Group, Ludwig Maximilian University of Munich, University of Ljubljana, and Tsinghua-Berkeley Shenzhen Institute.
A company representative says, "Quick design changes are possible within the DaLI's software suite, offering a rapid work routine throughout the process of prototyping the desired lab-on-a-chip solution."
Leverage the flexibility, convenience, and cost-effectiveness features of maskless lithography with miDALIX!
Check out https://midalix.com to find out more!