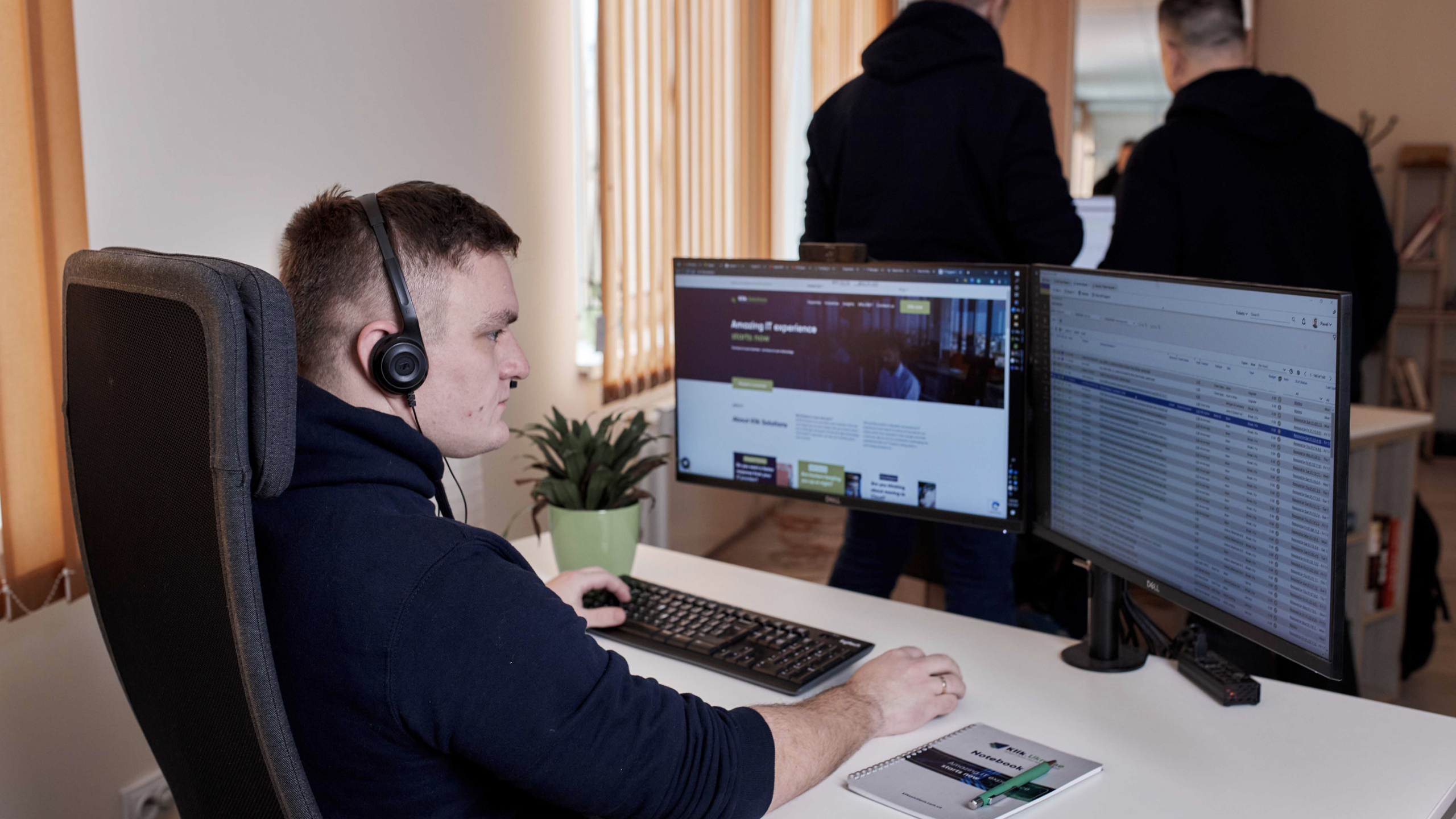 What would you do if you lost your data for 1 day? How about 1 month? Are you secure with your current data protection plan?
If you think that your online data is safe – think again! Statistics show that this year alone will see a rise in the number of extortion programs being cascaded around the world.
Every day your IT infrastructure is at risk. But don't worry: our team at Klik Solutions now offers backup services for those who want to safeguard their sensitive online data. The goal of the service is to provide the most reliable protection against cybercriminals and extortion programs. We do this through our latest partnership with NAKIVO VM Backup.
Learn more at https://www.kliksolutions.com.ua/klik-backup
The pre-emptive service addresses several predictions of more sophisticated cybercrime in the future. According to experts, extortion programs in 2022 will continue to lead in the "anti-rating" of threats to numerous global companies and organizations. This is why experts recommend you start securing your internal data NOW.
With Klick BackUp, you can avoid potential data loss, protect your IT infrastructure, and develop a response plan based on post-disaster recovery strategies. The tool uses various features from the NAKIVO Backup & Replication software, which is an easy-to-deploy comprehensive data protection solution.
Designed specifically for SMBs, NAKIVO's built-in automation means that you can readily install it on Windows or Linux. Afterward, you can customize your backup processes then automate them for ease of use.
All this and more can be seen in Klick BackUp, which offers modern data protection capabilities. After all, as cybercrime becomes more advanced, so too should the technology that defends against it.
Klick BackUp is tailored-fit for each client. Our tool can be scaled depending on your needs and your respective budget. Regardless, all packages provide state-of-the-art protection for up to 80 desktops with 24/7 support and backup. The program also comes with professional installation services.
Interested? Schedule a discovery call with us for further clarification.
As mentioned by our spokesperson, "Our business strategy is different at its core. We deliver real solutions to address real client needs, no matter where the client office is located. Partnering with NAKIVO allows us to do this effectively."
Never take your IT security for granted. Go to https://klik.solutions/great-info/nakivo-backup-and-replication-protect-your-data so you can learn more.