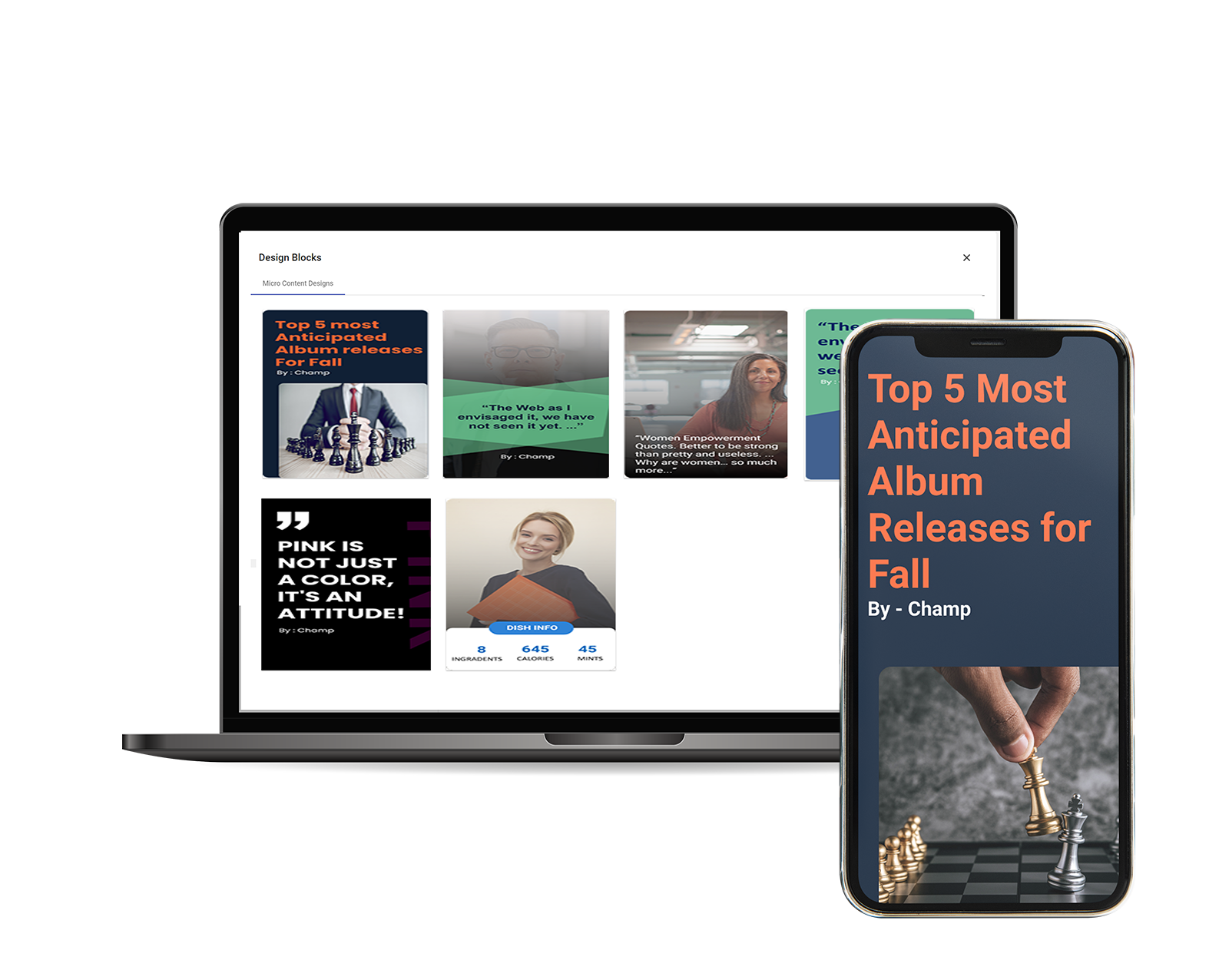 Create engaging and mobile-friendly microlearning content in minutes with Instancy!
Instancy provides a comprehensive Learning Content Management System & Authoring Tool Suite that enables training businesses, trade associations, corporate learning, and development organizations to create many forms of eLearning courses and blended learning programs.
Learn more at https://www.instancy.com/microlearning-editor
The widespread availability of mobile devices and their growing capabilities has bolstered the case for mobile learning. By its very nature, mobile learning is untethered and may be conducted anywhere, at any time. Microlearning, which is a method of imparting content to learners in small, highly specialized nuggets or micro bites, is aided by mobile learning.
As a result, mobile learning and microlearning come together to form the ideal eLearning combination. Over ninety percent of training and development professionals say they like microlearning better compared to traditional online courses. Mobile users prefer to access content for short bursts of time while they are on the go.
Social media and mobile devices have changed the way we learn. Now, we can take a course on anything at any time. However, there's still a gap between what we want to learn and what we do. It's challenging to find the time and motivation to go through an entire course.
Using an authoring tool to combine microlearning and mobile learning is a sure-fire solution to overcome these hassles!
This revolutionary Mobile Microlearning Authoring tool will help to create interactive content for mobile devices; you'll be able to use this web-based authoring tool to create interactive content for any device. Here are some of the key features of the mobile microlearning authoring tool:
•Rich multimedia support including text, audio, video, animation
•Powerful browser-based HTML5 editing tool
•Adaptive content to suit the learner's needs
•Ready-made templates to make content creation faster and easier
•Convert Excel into quiz interactions
•Convert PowerPoint into microlearning content
•Convert MS Word into microlearning content
The best part? You don't need any fancy programming skills to use it. Our tool is very easy to use, and it can be used for building any type of educational content.
Instancy microlearning authoring tool is integrated with the Instancy Mobile Learning App platform. The mobile app platform enables learning organizations to publish a branded mobile app to Apple and Google App store. Microlearning content can now be delivered across desktop browsers and made available through the blended learning app as well, so learners can access the content anywhere, anytime.
Our goal of constantly innovating with new apps and tools is to make learning fun. We understand the difficulties that come with teaching new things.
Teaching is simpler when you have all the tools you need. Go to https://www.instancy.com/mobile-learning-platform so you can learn more.