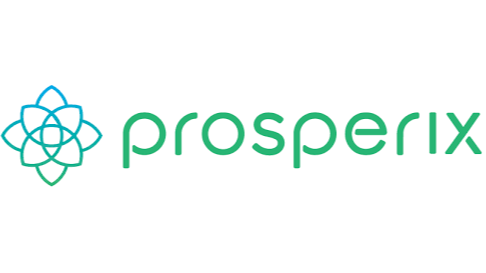 While labor force stats suggest a continued talent crunch, anecdotal reports from those looking to make the right career move suggest there's a pool of high-quality talent out there, businesses and HR leaders just need to know where to look.
This is where Prosperix steps in.
As an integrated hiring marketplace with a network of suppliers, talent pools, and customizable workforce solutions, Prosperix is the ideal partner for your recruitment requirements.
Whether you're looking for permanent employees, contractors, or temporary staff, Prosperix has the expertise, partnerships, and AI-powered talent-centric distribution solutions that help you find your perfect candidate.
Maximize your talent options while minimizing your time-to-hire.
Learn more about Prosperix and their services at https://prosperix.com/vendor-management-system
Prosperix streamlines your talent attraction, engagement, and acquisition process using powerful network, machine, and human intelligence.
Put their dynamic job distribution to work for you, and find out how a carefully configured algorithm built to analyze your job requirements and match that to the best-suited candidates in real time contributes to your organization's performance, and your bottom line. Get outstanding hiring outcomes in today's talent-squeezed labor market when you partner with the Prosperix team!
Unlike other Vendor Management Systems, the Prosperix network is designed with your prospect candidates in mind. The system puts employment-seeking talent in control of their hiring process by allowing them to create and manage their profiles, accept invitations to jobs, select which talent suppliers can represent them, view their hiring status and even collaborate with talent suppliers and managers directly.
This approach ensures candidates feel valued and respected throughout the recruitment process, which in turn reflects well on you! And, by adopting a system that comprehends potential candidates' goals, skills, location, and cultural fit, you can improve your engagement rates and lower your turnover rates.
When your postings work within real-time parameters, the right suppliers are engaged with the right roles at the right time. It's a recruitment trifecta!
As a leading recruitment innovator, Prosperix has helped KPMG, NBCUniversal, Walmart, AVON, and other well-known organizations overcome their hiring challenges by curating top-quality talent quickly and decisively. And dozens of blue chips can't be wrong.
A current client says, "Prosperix is a great option for our business. It allows us to achieve immediate objectives like process automation and enhanced business intelligence without sacrificing our long-term vision of developing win-win partnerships."
Is it time you put the power of the Prosperix process to work for you? Learn more at https://prosperix.com