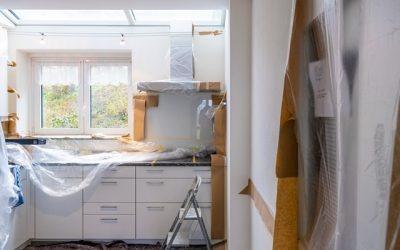 A household with a well-equipped kitchen is one of the most exciting things for a homeowner; however, renovating a kitchen can take time and doesn't get completed or updated as it should. So how can homeowners tell whether it is time to renovate the kitchen or not?
Managed Renovations has offered homeowners a brief post entitled, "7 Signs You Have an Outdated Kitchen," which helps readers realize that the kitchen may be outdated.
Below is a quick overview of each of the seven steps to tell if a kitchen is outdated
1. Short on Storage: When first purchasing or building a house, storage throughout a kitchen may suffice, but as a family grows, storage slowly decreases. There are quick fixes with storage. However, it won't last long before
2. No Longer Fits The Lifestyle: Change can sometimes be good. Whether welcoming a new child or sending one off to college, this could be the perfect time to expand or declutter kitchen space.
3. Appliances are Ancient: Next, check to see if appliances are outdated. If outdated, this may be a sign to renovate. New technology can help increase the looks and performance of a kitchen.
The post details more signs of renovation, including visible aging, lacking flow, outdated decor, and spending less time in the kitchen. To learn more about these details, visit the link here.
Managed Renovations provides clients in the Bethesda, Chevy Chase, and Washington, D.C. areas with exceptional home remodeling. Founded by Micheal Shannon over fifteen years ago, Managed Renovations helped homeowners with custom-built renovations that give more control to the client.
The team at Managed Renovations helps clients rediscover homes through renovations. Team members use less cost and risk to give clients more control over home renovations. Visit https://managedrenovations.com/ today to take the following steps in home improvement.