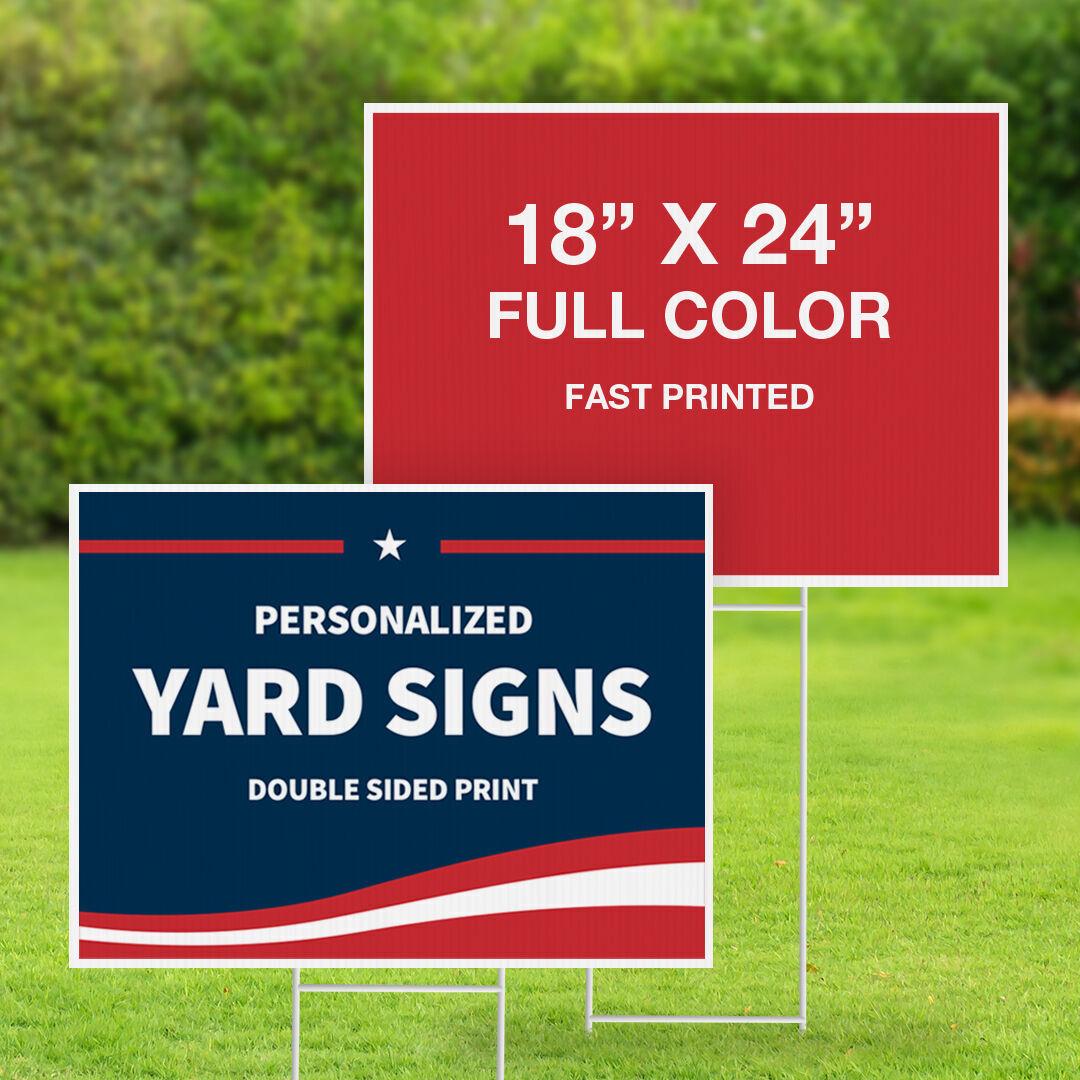 Trust is everything in business, which often begins with exposure. Getting your business in front of your ideal customers builds familiarity and trust - and, as they say, customers only buy from brands they trust.
With Big Daddy's Signs, you can easily create eye-catching signage that draws attention to your products and services.
Suitable for community-based marketing, the company's services allow you to create brand awareness and drive more local walk-ins. They include custom-cut magnets, vinyl banners, and yard campaign signage.
Go to https://bigdaddyssigns.com for further details.
Big Daddy's Signs also offers flags, clings, and window decals, which are a low-cost yet effective way to spread your message and achieve omnipresence.
Compared to other outdoor sign types, yard signs are lightweight, affordable, and easy to transport. These attributes make them suitable for trade shows, exhibitions, flash sales promotions, and other marketing campaigns where flexibility and ease of deployment are requirements.
The signage comes in different sizes, ranging from 24" x 60" to 48" x 120", all of which feature a full color, hemmed and grommet finish for enhanced durability, with the option for double-sided printing available. The company uses high-quality and waterproof materials, such as corrugated plastic or aluminum boards, for all your jobs.
Big Daddy's Signs works with clients from different sectors, including lawyers, realtors, and contractors, helping them to increase their reach and visibility.
Additionally, the company has an online store with an extensive collection of design templates you can access at no cost. The site has a feature that allows you to upload your own artwork directly onto the signs. Alternatively, you can have the company's team assist you in creating signage that meets your specifications.
Big Daddy's Signs has printed over 8.1 million signs for businesses, political campaigns, traffic, and parking, among others, since its founding in 2004. The company ships completed orders within a day, delivering them anywhere in the country.
A company spokesperson said, "At Big Daddy's Signs, we offer the best in digitally printed corrugated business, political campaign, and election yard signs; lawn signs; parking, traffic, road, safety, stop, warning, and real estate signs; vinyl banners; and car, truck, and van magnet signs. Use our advertising yard signs to get your message out."
Whether you're looking to promote your special events or want to draw attention to your new products, yard signs offer an inexpensive way to attract the attention of local customers - thankfully, the folks at Big Daddy's Signs can help.
Check them out at https://bigdaddyssigns.com now.