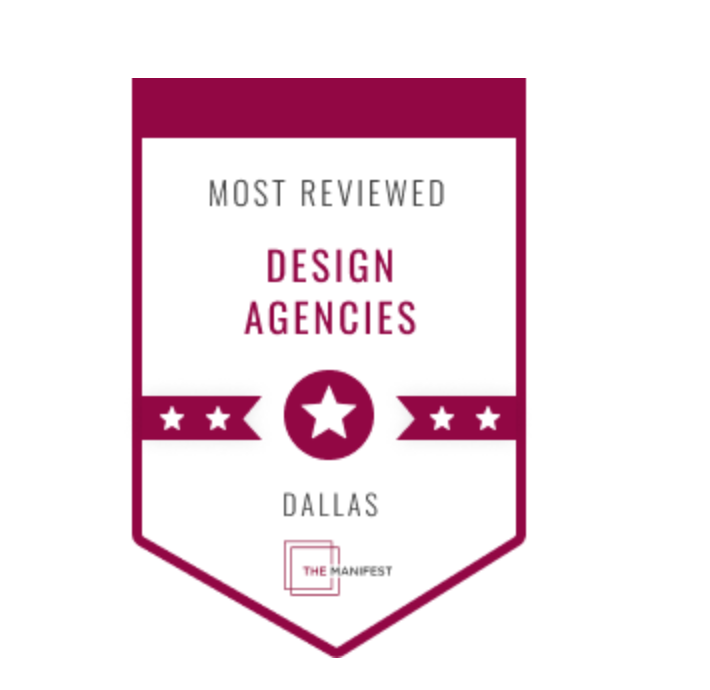 Our Dallas-based and women-owned website design company Hooked On Code has received recognition by The Manifest, a business guide, for being one of the most reviewed web design agencies in the city. This achievement comes eight years after the company was founded.
Since our inception our 2014, our website design firm, Hooked on Code has received plenty of glowing reviews from our clients, allowing the us to grow rapidly. Some significant milestones for the agency include:
– We founded the agency in response to our discontent with standard practices experienced when on the client-side of website projects.
– Building a positive reputation with global organizations through many acquisition processes of their North America based clients
– Receiving the Gold Stevie Award for Entrepreneur of the Year Award in Technology Services in 2021
– Inclusion in the Top 10 Most Disruptive Women in Technology in 2022
– Being named one of the most reviewed web design companies in Dallas in 2022
"We're pleased to report that the users have found the product to be more responsive and easy to navigate," says Brooke Stephens, Senior Marketing Manager at SGS. "What I find most unique is that Hooked on Code listens to what the client wants, not what they want to do."
SGS is a testing and certification organization that came to Hooked on Code with the hope of rebuilding its website and upgrading enterprise functionality for its users. Companies such as SGS bring repeat business to Hooked on Code and offer an endorsement by trusting the design firm to complete multiple projects.
Hooked on Code's mission is to eliminate the complicated process behind creating websites for businesses in the B2B space. The agency's team works hard to deliver top-tier results and simplify everything from aesthetics to UI. Hooked on Code has worked with plenty of companies on digital design projects and benefits from dozens of rave reviews dating back to 2014 to demonstrate a high-level of client satisfaction.
Recognizing the honor of joining The Manifest's listing in such a competitive industry, We are excited to be named among the most reviewed design companies in Dallas this year.
Our typical project pricing ranges from $10,000 to $75,000, and companies can transfer their existing website maintenance retainers to Hooked On Code's 5-star support team starting at $2,000/month. Interested businesses can request a custom quote through the agency's online inquiry form.