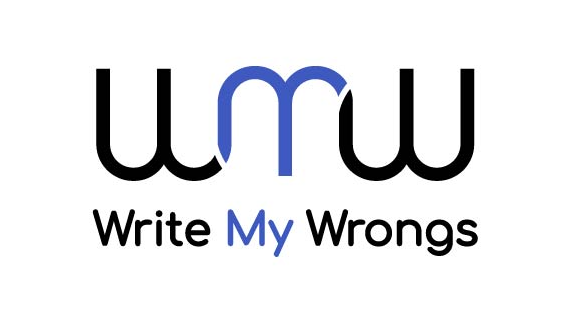 When you've gone through all the time and effort to write and publish a book, you want to ensure it reaches the biggest audience possible. One way of doing this is to turn it into an audiobook, and no one knows how to do this better than Write My Wrongs!
If you're an independent author, they will help you convert your published books into professionally narrated audiobooks. You keep 100% ownership of your work and the audiobook is made available to readers on Audible, Amazon, and iTunes.
Go to https://writemywrongs.co/audiobooks to find out more.
According to to Write My Wrongs, audiobooks are the fastest-growing sector in the publishing industry. "The U.S. audiobook market alone is currently worth $1.5 billion and is projected to increase by a sustainable 20% to 25% over the coming years," said a spokesperson for the company. As a result, Write My Wrongs expanded its services to help you access a new customer base and capitalize on the business opportunities that audiobooks offer.
Write My Wrongs liaises with you through every step of the audiobook publishing process. In the production phase, they help you audition potential narrators and decide on a good fit for your work. Once recorded, they listen back through every chapter, ensuring that the quality of work is kept high and that all errors regarding wording and pronunciation are corrected.
As far as publishing the audiobook, they assist with this phase also. They create audiobook accounts on all the necessary platforms on your behalf, finalize the designs for the cover art and ensure it meets formatting specifications, and manage the upload of the final audio files, making sure that the transition to publication is smooth.
Write My Wrongs offers aspiring audiobook authors like you three publishing options.
The first option requires an up-front payment to the narrator and a project management fee. A royalty-sharing option is also available, wherein you and the narrator split royalties, and you only have to pay the project management fee.
With the third option, you provide your own audio files, eliminating narrator fees and royalty sharing, and reducing the project management fee.
"When it was time to turn my book into an audiobook, I decided to contact Write My Wrongs," said a satisfied client. "I didn't know what to expect, as I'd never done it before, but I was blown away by their work. They helped me make narration decisions, offered feedback, and gave me regular progress reports throughout, and the finished product was delivered on time. I can't recommend them enough."
Write My Wrongs produces and narrates audiobooks in a variety of genres. The company is a full cycle publishing services provider. They have helped complete publishing projects for several prominent authors, including Adam Wilber, a celebrity magician who has been featured on CBS, Penn & Teller, and SyFy, and John Murray Jr., whose book "Better Than Our Dogs" became the 2022 Grand Prize Winner of the Christian Author Awards and 2021 American Writing Awards Winner.
To hire Write My Wrongs to help with your audiobook production and narration you can fill out a request form on their website. The form asks for your information and a brief description of your book and what your plans are as far as converting it to an audiobook. One of their audiobook professionals then gets in touch with you to discuss the project further.
Write My Wrongs is a full-service team of writers, editors, and designers with decades of experience in the book industry. Their experts are thoroughly vetted to ensure that all work delivered is of the highest quality. To date, they have helped over 600 authors write, edit, design, and publish their books.
Visit https://writemywrongs.co/audiobooks today and bring your work to life!