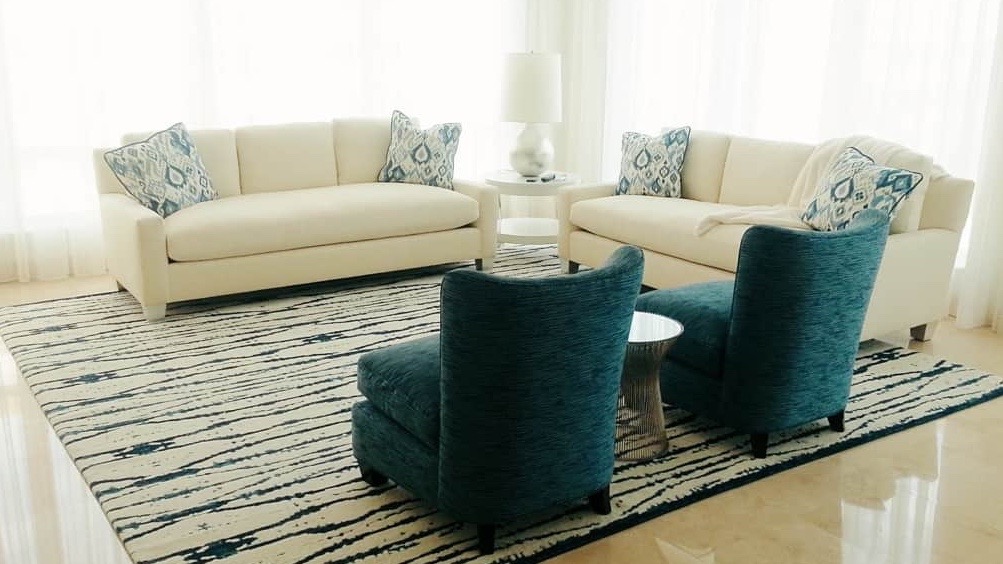 Good flooring is the foundation of any room. The Upholstery Shoppe knows this, which is why they're opening up their flooring services for you!
The Sarasota, FL home remodeling expert is providing you with more access to its broadloom carpet, area rug, and hardwood flooring services. A one-stop shop, they coordinate the design, manufacturing, shipping, and installation of all of their flooring options.
Go to https://the-upholstery-shoppe.com to find out more.
When designing any room, your flooring choices can have a significant bearing on the final feeling and atmosphere of the space. The flooring chosen needs to aesthetically suit the overall décor of the room, but it must also be functional and easy to maintain. Whether carpet, rugs, or hardwood, the experts at The Upholstery Shoppe ensure that your flooring meets these requirements.
In terms of broadloom carpets and area rugs, The Upholstery Shoppe carries a variety of styles and brands. They have secured the carpet and rug lines of brands such as Starke Studio Rugs, Masland, Fabrica, Fibreworks, Bell Bridge, and J Mish, with more being added. They also design and manufacture custom rugs if you are looking for a personalized piece that fits a unique space.
Choice Brands
They also have a wide selection of high-quality engineered hardwood flooring options that you can trust. Again, The Upholstery Shoppe offers industry-leading brands such as Monarch Plank, SLCC Flooring, Sawyer & Southern, and Alston.
With over 14 years of flooring experience, the experts at The Upholstery Shoppe help select, design, install, and complete all rug, carpet, and hardwood flooring orders. For installation, specifically, they have partnered with two respected local installation services to ensure jobs are done to the highest standard possible.
"We recently had our living room renovated, and we hired The Upholstery Shoppe to do the carpeting," said a satisfied customer. "We have kids, so we wanted something soft and forgiving that offered wall-to-wall comfort. Not only did they find us the right option, but they completed the job with top craftsmanship, and they were a pleasure to deal with and communicate with the whole way through. I would highly recommend them."
To take advantage of The Upholstery Shoppe's flooring services, you can visit their showroom, where they have samples of their rug, carpet, and hardwood options. Requests for quotations and other general inquiries can also be sent by e-mail.
Sarasota's Top Choice
The Upholstery Shoppe of Sarasota has been operating for over 34 years. In addition to furniture upholstery, they also offer cushion and pillow fabrication, framework restructuring, foam and spring replacements, and flooring solutions. They also recently added a drapery division.
Back in the early 2000s, The Upholstery Shoppe was commissioned by Florida State University to participate in the refurbishment of Ca'd'Zan—the onetime home of John and Mable Ringling, of Ringling Brothers fame. A Venetian-style mansion, The Upholstery Shoppe was responsible for refurbishing all of the vintage furniture inside. As a result of the four-year project, The Upholstery Shoppe is invited to speak every year to the interior design students at FSU about the project.
See how you can take your furniture to another level by visiting https://the-upholstery-shoppe.com