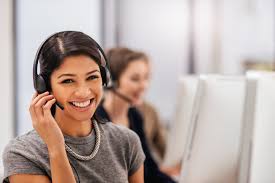 "What's the difference between a lawyer and a herd of buffalo? The lawyer charges more." Lawyers make easy targets when it comes to humor, but they actually have very important jobs. Accident victims often deserve compensation, but they cannot navigate the judicial system alone. If you have been injured and want to file a legal claim, call the experts at Rojas Law Group.
The firm will represent you if you have been hurt in an automobile accident, slip and fall incident, or dog attack, or have become a victim of medical malpractice.
Go to https://rojaslawgroup.com/practice-areas for more details.
The firm helps accident victims recover financial damages from the person or business at fault, or the client's insurance company. Rojas Law Group is headed by attorney Juana Maria Rojas, whose dedicated legal team understands the trauma surrounding injuries and accidents. As such, they work to streamline the judicial process, so you receive compensation swiftly.
Rojas will use her established process to move your claim along - she will immediately send a letter to all insurance companies, request a police report, order witness statements, and analyze all of your property damage and lost wage claims.
Rojas will give your case her personal attention to ensure no detail is missed. She is familiar with a variety of negligence claims and has in-depth knowledge of the case law and statutes involved with medical malpractice, wrongful death, and vehicle accident lawsuits. She will attempt to settle your case, but is qualified and prepared to represent you in court if necessary.
With Rojas Law Group, you do not need to worry about costly upfront legal fees. To start, the team will perform a free review to evaluate your case and answer any questions you have. The lawyers will then accept your case on a contingency fee basis, which means they will only collect fees if they secure compensation for you.
Juana Maria Rojas has over 30 years of experience as a personal injury lawyer. She immigrated to the United States from Cuba and is able to communicate with clients in both English and Spanish. She services clients in Tampa, and surrounding areas including Lutz, Lakeland, Clearwater, and St. Petersburg.
A satisfied client said, "I had a car accident and Juana Maria Rojas and her staff were very helpful. I was satisfied with all the work they did for me. They were always professional and always kept me up to date with my case. If I ever find myself in another car accident, I will call Juana Maria Rojas again."
You may be entitled to compensation for your injuries, and the team at Rojas Law Group can guide you through the legal process. Call 813-879-2223 now to schedule your free case review!
Visit https://rojaslawgroup.com/practice-areas to learn how Juana Maria Rojas can help you!