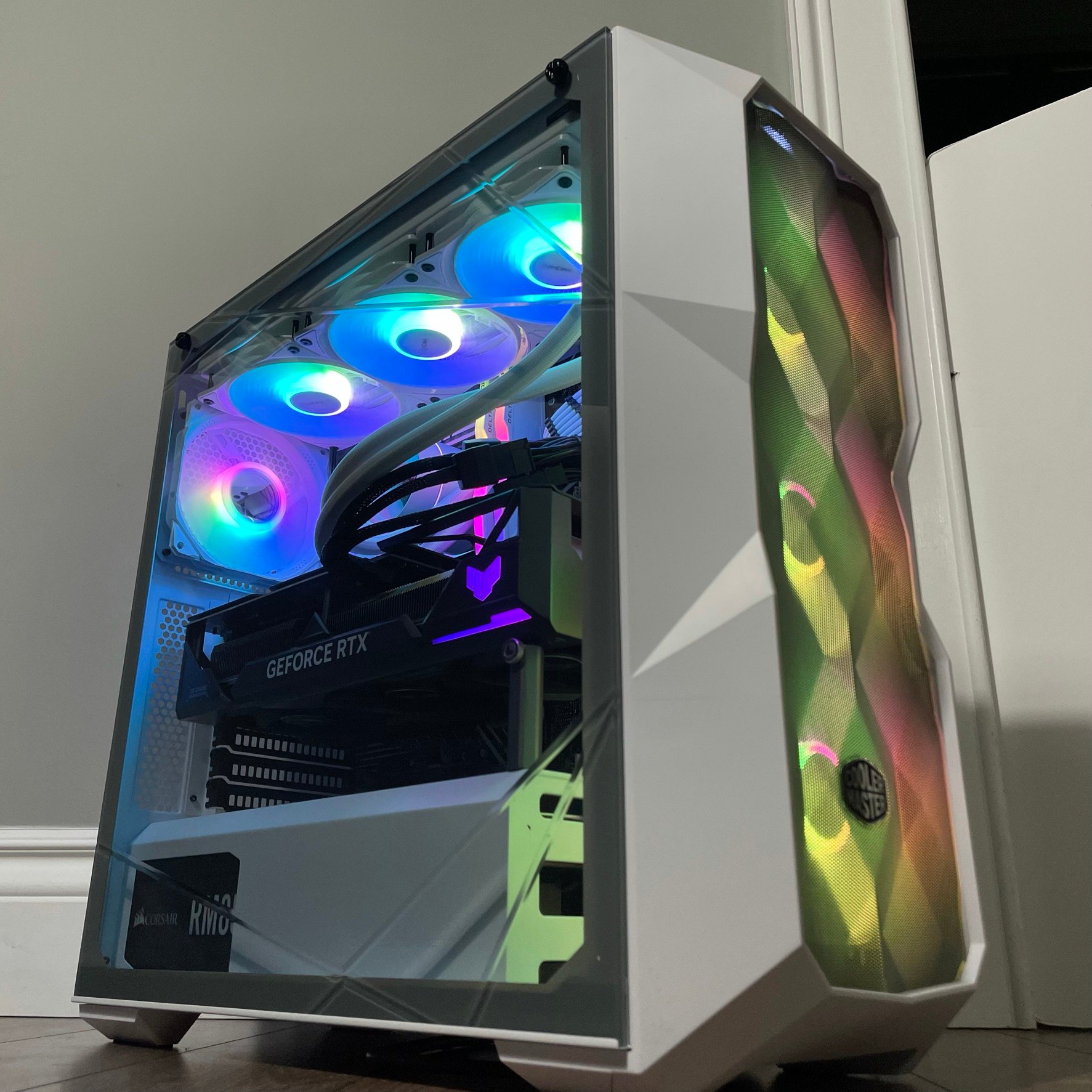 You know having the right PC is important - and when it comes to RAM and video power, you can never have enough of it! So if you're into building your own computer from an already super solid base, read on!
Groovy Computers, a leading Canadian provider of custom gaming PCs, is offering a wide range of high-end gaming towers to gamers in Canada and the United States. The company's PCs are designed to cater to a variety of gaming needs, making them ideal for everything from Twitch streamers to casual gamers.
More details can be found at https://groovycomputers.ca
One of the most important features of the new Groovy Computers gaming towers is their customizable nature. The company gives you a range of expertly built systems with extra slots for processors, graphics cards, and memory, allowing you to build a PC that can meet your specific needs. Groovy Computers' PCs are built using quality parts from top manufacturers, including NVIDIA, ASUS, Seagate and others, ensuring that they can handle the most demanding games on the market.
Among the currently available computers is a high-performance gaming PC that is designed for professional streamers and competitive gamers. Featuring an Intel Core i9-10850K processor, an NVIDIA GeForce RTX 3070 graphics card, and 32GB of DDR4 RAM, the model is capable of running resource-intensive games, video editors and other applications at high settings - and you can add extra cards to boost performance even further!
If you need a powerful PC at a more affordable price, you can get a versatile system with Intel Core i5-10600K processor, an NVIDIA GeForce GTX 1070 Ti graphics card, and 16GB of DDR4 RAM - a solid choice for casual gaming and entry-level streaming.
All products are backed by Groovy's one-year warranty, can be purchased in monthly payments, and are available for US shipping.
A satisfied client said: "From first contact re-purchasing a system their service was prompt and professional. I am by no means technically competent and required a lot of assistance to determine what the correct configuration should be given my budget. In making an internet purchase of that expense I needed to be sure this company was legit before ordering - it became very clear as the interaction proceeded that they are indeed legit The system ordered was delivered as described and the post-sale service has been exceptional. I would highly recommend this company and my contact Dhruv."
Don't overpay for quality - with Groovy, you get the perfect balance of DIY and standard optimized systems for the ultimate in Canadian PC computers!
Learn more at https://groovycomputers.ca