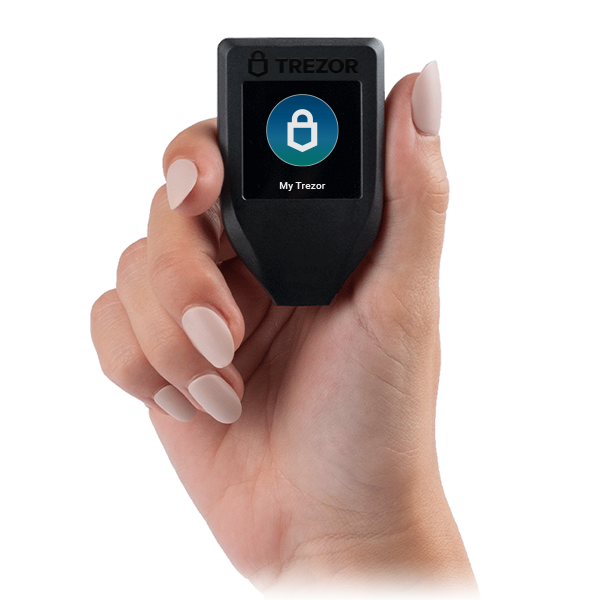 Trading NFTs and crypto without a hardware wallet is like buying a supercar but not getting insurance. It puts your hard-earned assets at unnecessary risk.
The Trezor Model One and Trezor Model T protect investors like you from all online attacks. They are universal security solutions for anyone who has invested in NFTs, cryptocurrencies, or any crypto asset.
Get one today! Visit https://www.nfthackprevention.com/ to know more.
Trezor emphasizes the need for hardware wallets for one simple reason: online security systems become obsolete rapidly. No matter how secure online wallets are, they quickly become outdated and easier to hack. Hardware wallets, since they are offline, are virtually immune to cyber attacks. As long as you keep the wallet on your person or in a secure location, it is impossible for you ever to forget your password or get hacked.
The Trezor Model One is the company's entry-level hardware wallet. It has two physical buttons and uses the BIP39 recovery seed standard. It supports the most common cryptocurrencies, but some, like the Monero or Cardano, are not supported. It is a solid value-for-money option for beginner investors or those who invest in just the most popular coins.
For more experienced traders, the company recommends the Trezor Model T. It is currently the most advanced hardware wallet in the market, with a full-color touch screen and FIDO2 authentication. The touchscreen gives you more security because a PIN code can be inputted into the device immediately - you do not need access to your computer to intercept data transfer.
The Trezor Model T also has a more sophisticated backup system called Shamir Backup. Instead of the usual 12 or 24-word BIP39 recovery seed standard, Shamir Backup allows users to create up to 16 shares, which you can use to restore the wallet.
However, according to Trezor, it is the Model T's FIDO2 authentication that really sets it apart from its competitors. FIDO2 is the most advanced crypto authentication standard, and only touchscreen wallets like the Trezor Model T can support this type of high-level authentication standard.
Upgrade your crypto security today. Visit NFT Hack Prevention to get started.
Disclaimer: The information provided on this page does not constitute investment advice, financial advice, trading advice, or any other sort of advice and it should not be treated as such. This content is the opinion of a third party and this site does not recommend that any specific cryptocurrency should be bought, sold, or held, or that any crypto investment should be made. The Crypto market is high risk, with high-risk and unproven projects. Readers should do their own research and consult a professional financial advisor before making any investment decisions.