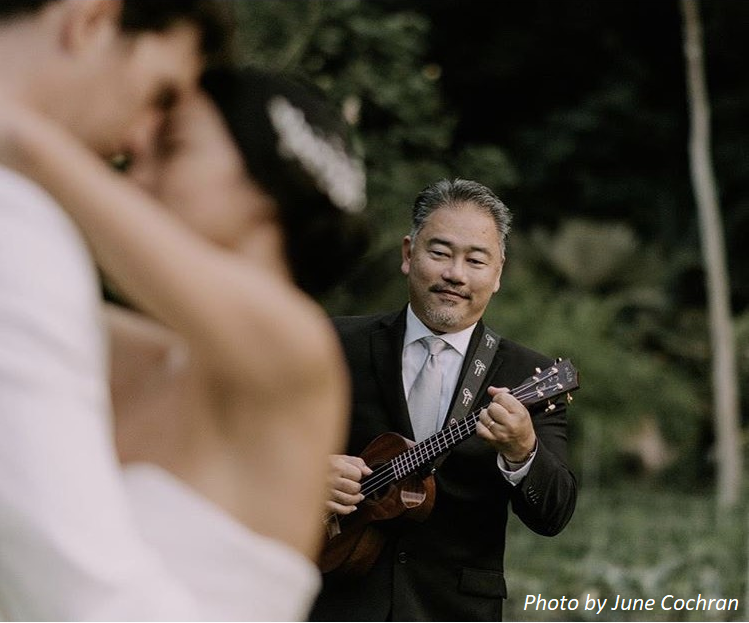 Have you ever attended a wedding and thought the ceremony was a little… flat? Maybe the service just wasn't about the couple or the pastor didn't give it enough personality. You can create a tailored wedding ceremony that you will cherish forever with Minister John Fuchigami.
Ideally suited to engaged couples who want a unique and personalized wedding service, his ceremonies are fully customizable. They can include both traditional and non-traditional aspects and be tailored to your desires. As a Hawaii native, Minister John can also provide Hawaii-style nuptials.
Go to https://ministerjohn.com for more.
Prior to booking, you will find that Minister John has an extensive selection of reviews from previous couples. He has obtained hundreds of five-star testimonials on well-known wedding planning sites, such as "Marry You In Hawaii" and "Wedding Wire".
Many couples have remarked on his caring nature, presenting abilities, and professionalism throughout the wedding planning process. So far, he has performed more than 11,000 wedding ceremonies in the United States. You should head to https://www.weddingwire.com/reviews/pastor-john-fuchigami-honolulu/f9b08a88e1c74ba5.html to hear what others have to say.
As part of the service, Minister John can conduct both indoor and outdoor wedding ceremonies and has experience officiating at many different kinds of wedding venues.
At the start of the process, he will work alongside you to create your ideal ceremony. He will discover how you envisage exchanging your vows and discuss any elements you would like to include. In addition, Minister John can provide musical entertainment throughout the ceremony. He is a vocalist and can also play many popular wedding songs on the guitar and ukulele.
Interested? You should visit Minister John's website to find out if he is available on your wedding date. He is able to provide a ceremony rehearsal for an additional fee.
Dean, who married in March 2022, says, "Minister John devoted his time to making sure everything went well. He was very professional throughout our correspondence in the months leading up to our special day and he made it very easy to decide how we wanted to do our ceremony. Our family loved him and we still get compliments to this day."
About Minister John Fuchigami
John Fuchigami is a pastor who has been conducting wedding ceremonies for almost twenty years. He loves weddings and is passionate about giving couples a wedding ceremony they will cherish.
Your wedding ceremony doesn't have to be same-old, same-old. It can be as unique and special as you are as a couple.
Go to https://www.weddingwire.com/biz/marry-you-in-hawaii/07b21ddf6552c1e7.html to start crafting your perfect ceremony today.