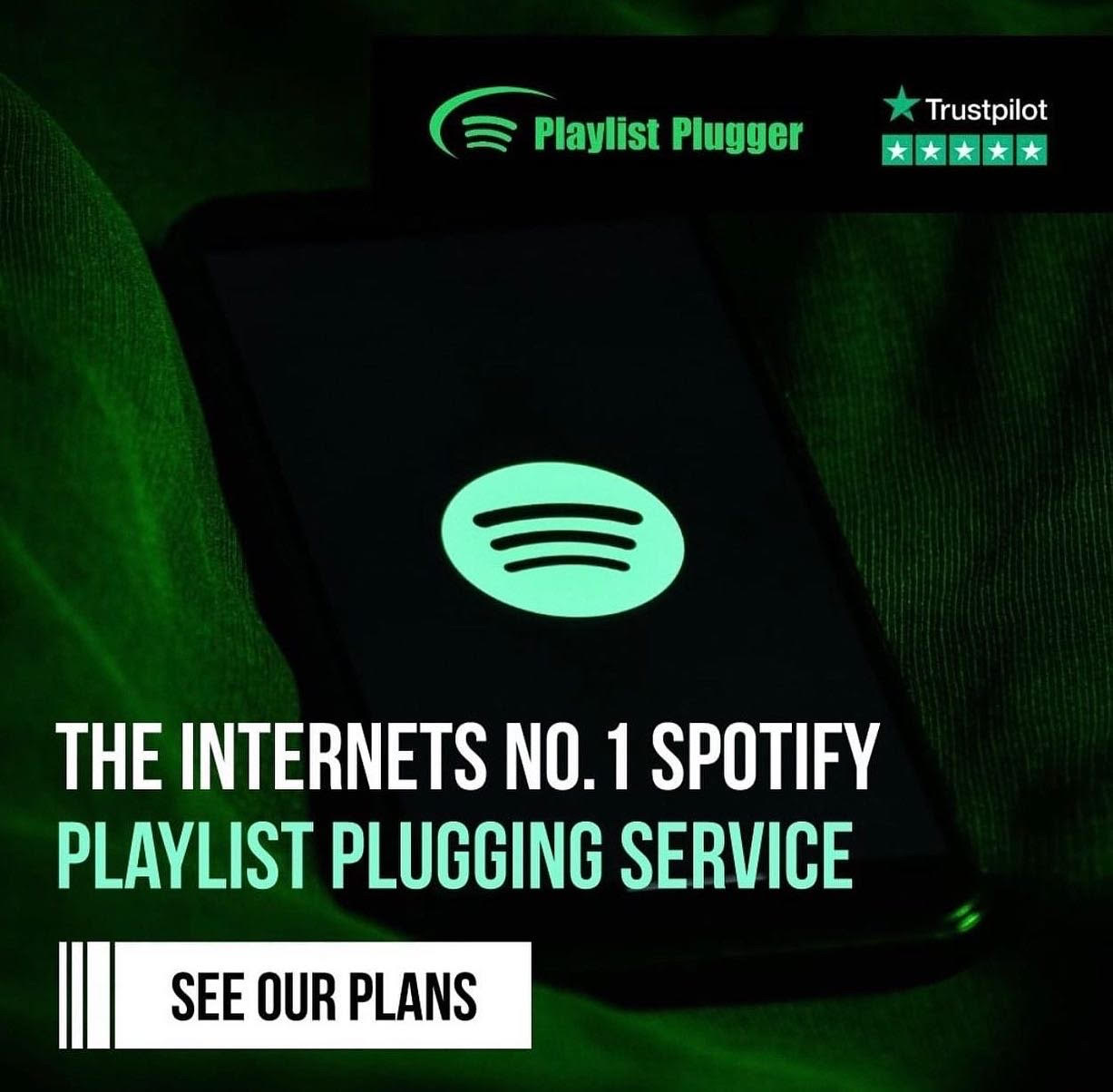 Let fans, playlist curators, and music labels hear your sound - Playlist Plugger will make sure your tracks are featured with genre-specific compilations on some of the world's most popular streaming platforms!
The music promotion services provider will pitch your songs to a network of over 5,000 Youtube and Spotify playlist curators.
Browse the full range of promotional plans for yourself at https://www.spotifyplugger.com/services
Playlist Plugger helps you capitalize on the recent rise in the popularity of music and video streaming outlets. The service empowers you to gain traction on streaming platforms and get your music noticed by major music labels.
Playlist Plugger offers you several packages that have been designed to fit a range of budgets, starting with the basic plan for new artists. The plan features 3-5 playlist positions, a potential reach of up to 50,000 listeners, and around 5,000 track streams.
The top tier package, named the 'Ultra Playlist Plan,' will help you reach audience sizes of up to 3 million and generate approximately 300,000 streams. Playlist Plugger also offers you a number of YouTube streaming plans, designed for content creators interested in increasing traffic on the channel.
Interested parties can find out more by visiting https://www.spotifyplugger.com/plans-pricing
After being submitted to Playlist Plugger, your song will undergo a review process to ensure it meets certain quality standards. If your song doesn't comply with the curators' selection criteria, you will be refunded within 5 working days. Tracks that pass the review will be pitched to one of the largest online playlist directories.
Your music will be then entered into genre-specific playlists, be it hip-hop, rap, house, trance, rock, pop, or soul compilations. Playlist Plugger also offers you social media marketing and radio advertising services to enhance your track's visibility and attract the attention of curators looking to add aspiring artists like you to their labels.
Find out more at https://www.spotifyplugger.com/results
About Playlist Plugger
Getting records featured on independent playlists on music streaming platforms has become one of the most effective methods of maximizing an artist's visibility and drawing in new listeners. Playlist Plugger's team of marketers, videographers, and curators at Playlist Pluggers have decades of experience working in music PR.
They have the expertise to optimize your song's streaming potential through additional digital exposure campaigns and creative consulting services. The company develops and deploys custom music promotion strategies that combine expert advertising, distribution, branding and design techniques.
Playlist Plugger gives you access to the largest directory of playlist curators - call the music advertising expert today to get your songs pitched to the right people!
Discover how you can benefit from music promotion at https://www.spotifyplugger.com