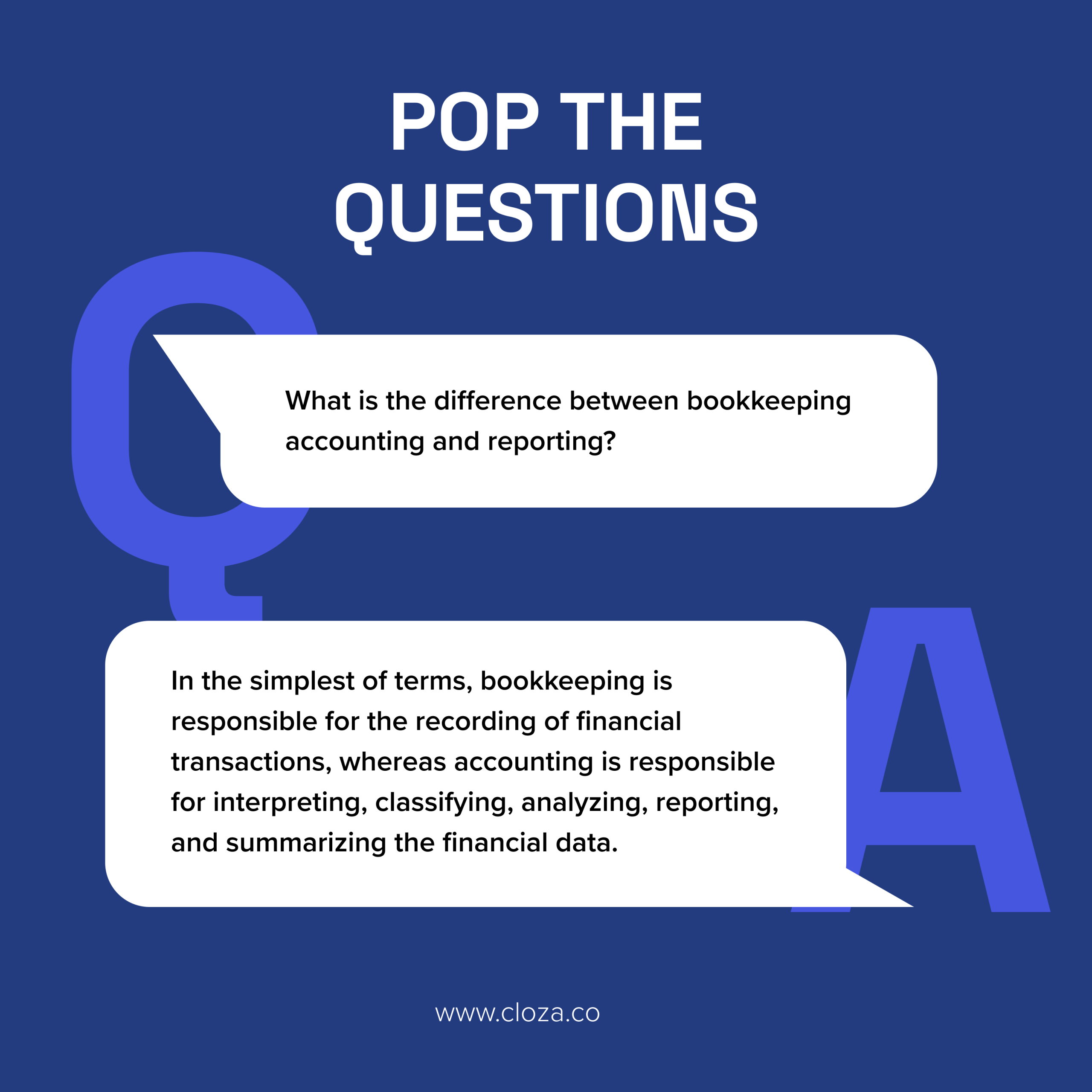 Did you know that accountants like dirty jokes?
It's because they have accrued sense of humor.
Ba-dum-tss!
Okay, fine I'll stop with the bad puns. Perhaps now is not the time to make fun of accountants - because we kinda need them. As an independent contractor, you probably don't wanna spend your days going over financial statements and worrying if you'll have a retirement fund.
Yeah, I didn't think so.
Luckily, there are now CFOs that will do this stuff for you - and you don't even have to hire them full time.
Cloza, which was founded by independent contractors for independent contractors, can provide you with a range of virtual CFO services. Whether you're a doctor, veterinarian, or lawyer, its CFOs can help!
Check it out at https://www.cloza.co/virtual-cfo
Classified as a business under the law, as a 1099 contractor or freelancer, you need to pay taxes and keep up with your bookkeeping. As such, Cloza's new service is designed to encompass all your accounting requirements.
An alternative to hiring a full-time CFO, the firm's new solution includes financial data analysis and insights into financial statements, bookkeeping, and financial growth strategies. You will be paired with a CFO who has extensive experience in your field, which gives you access to multifaceted insights and a network of CFOs.
Additionally, Cloza's new service incorporates custom reports and analysis based on the team's experience working with businesses and individuals across industries. Through these regular reports, you will stay informed about your financial performance, progress, and goals. The firm will also work closely with you to develop strategies for scalable growth and savings.
As part of the new virtual CFO service, all your essential bookkeeping is taken care of by Cloza's CFOs. This includes accounts payable and receivable management, financial planning and consulting, reporting, and all that other boring stuff you don't want to deal with!
Co-founded and operated by account manager Josh Cheuk, Cloza | Business Solutions was envisioned as a one-stop shop for business solutions. It provides tax and financial consulting, web design, and content marketing. Along with independent contractors, its team works with small to medium-sized businesses from all sectors.
A spokesperson said, "At Cloza we understand that resources for startups, small businesses, and individuals can be limited. Our goal is to utilize our expertise to handle time-consuming backend operations, so our clients can make accurate business decisions to prioritize high-impact growth through our reports and insights."
You became an independent contractor so you can spend your time doing what you love; not so you can spend your time trying to understand how accounting works. Enlist the help of a professional CFO and be done with it!
I know I said no more... but I can't resist it.
Do you know why accountants are so stoic?
They have good internal controls.
Go to https://www.cloza.co/virtual-cfo before you get yourself into trouble with the IRS, not after!