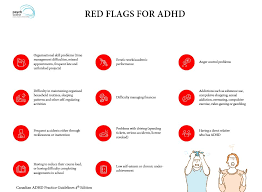 The positive and negative effects of prescription medication can be seen as two sides of the same coin. However, rather than tossing it carelessly and expecting a random side to face up, Positive Reset's medication management service helps you to ensure an expected and positive outcome.
The new comprehensive care program is open to residents of Eatontown and the surrounding areas. After over a decade in the industry, Positive Reset has established a reputation for offering high-quality outpatient mental health packages.
Go to http://www.positivereseteatontown.com for more details!
With the updated service, Positive Reset aims to provide integrated care that focuses on alleviating or stabilizing symptoms of mental health disorders such as anxiety, depression, PTSD, and others.
Psychiatric medication management plays a significant role in the treatment of mental illnesses. The service is part of a comprehensive care plan, which also includes therapy and routine visits to the clinic's psychiatrist.
During the initial consultation, you will be informed of the benefits and risks of taking the medications, as well as possible side effects. Depending on your condition, the physician may prescribe a variety of medications, such as antidepressants, depressants, antipsychotics, anxiolytics, and stimulants.
Before any medication is administered, a physician considers your medical history and any other medications or supplements that you may be taking. After administering the medications, you are monitored on an ongoing, regular basis to ensure successful outcomes.
Positive Reset also provides teletherapy, psychiatric evaluation, family therapy, grief counselling, group therapy, cognitive behavioral therapy, and other mental health treatments. Its services are covered by Medicare, Medicaid, and other insurance providers. However, patients are still advised to check with their insurance provider before scheduling a visit.
About Positive Reset
Positive Reset is a Medicare-certified provider of addiction treatment and outpatient services for behavioral health. The clinic provides a high-quality performance improvement program with clinical evaluations to ensure patient satisfaction and clinical care.
A spokesperson for the clinic said: "Your mental health matters to us, so we are ready to support you as you achieve happiness and well-being, whatever difficulty you are having. We appreciate your unique perspective, and we will guide you onto a path that will meet your needs."
Positive Reset is a health care specialist you can trust to prescribe and monitor your medications to ensure you get the desired outcomes. Call them at 732-724-1234 to schedule a consultation today.
Visit http://www.positivereseteatontown.com to learn more about the service.