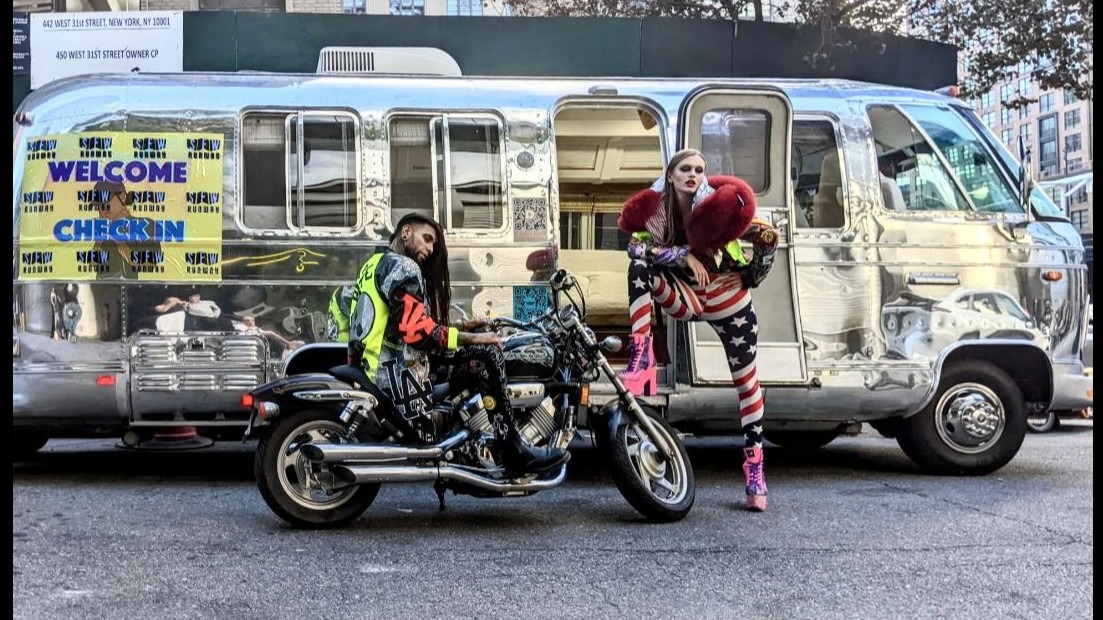 Airstreams are iconic. Anyone on the open road can recognize their characteristic rounded, aerodynamic shape and polished aluminum shells. They harken back to a simpler time in American history. Long ago Hollywood discovered the advantages of using these great vehicles for mobile dressing rooms on location, and they are used to this day for that purpose. Rental company RV Airstreams offers a fleet of these iconic RVs in the New York area for photo and video productions.
The company offers four different Airstream options for whatever your needs may be. Each RV is loaded with intelligent and thoughtful details. The BeautyStream is a 1994 recreational vehicle that's 36 feet in length. It's a well-equipped mobile hair salon that features five makeup and hair stations, two telescopic hair-washing sinks, and two removable outdoor hair-washing sinks. This is the perfect option for making sure your actors or models are styled right for your production. To learn more about how you can rent this salon-on-wheels, go to https://www.rvairstream.com
In addition to the BeautyStream, RV Airstreams offers other Airstreams in various sizes, from 20 to 36 feet. All are furnished with a kitchen and minibar, bathroom and shower, water tanks, electric power, and air conditioning and heating. Upon the client's request, the company can provide additional equipment for their creative needs.
If you need changing rooms, you've got them in every rental available. You don't even have to worry about figuring out wide turns or backing up, because the company delivers the RV directly to your set. Leave the hassle to RV Airstreams so you can focus on what you do best.
RV Airstream was founded in 2019 and specializes in elevating brand promotional events, pop-up shops, tailgates, weddings, and outdoor private events by offering a fleet of Airstreams for rent.
A spokesperson of the company said, "We not only provide our fleet for commercial use, but also as props, green rooms and celebrity motor homes for the television and film industry. Through dedication to our clientele, we've established RV Airstream as the ideal fleet, to include high-profile event planners, creative agencies, designers, video production crews and events."
If you have a production and want to have the convenience of a full-service salon on set, then look no further than RV Airstream. If you'd like to rent one of these vintage beauties, go to: https://www.rvairstream.com