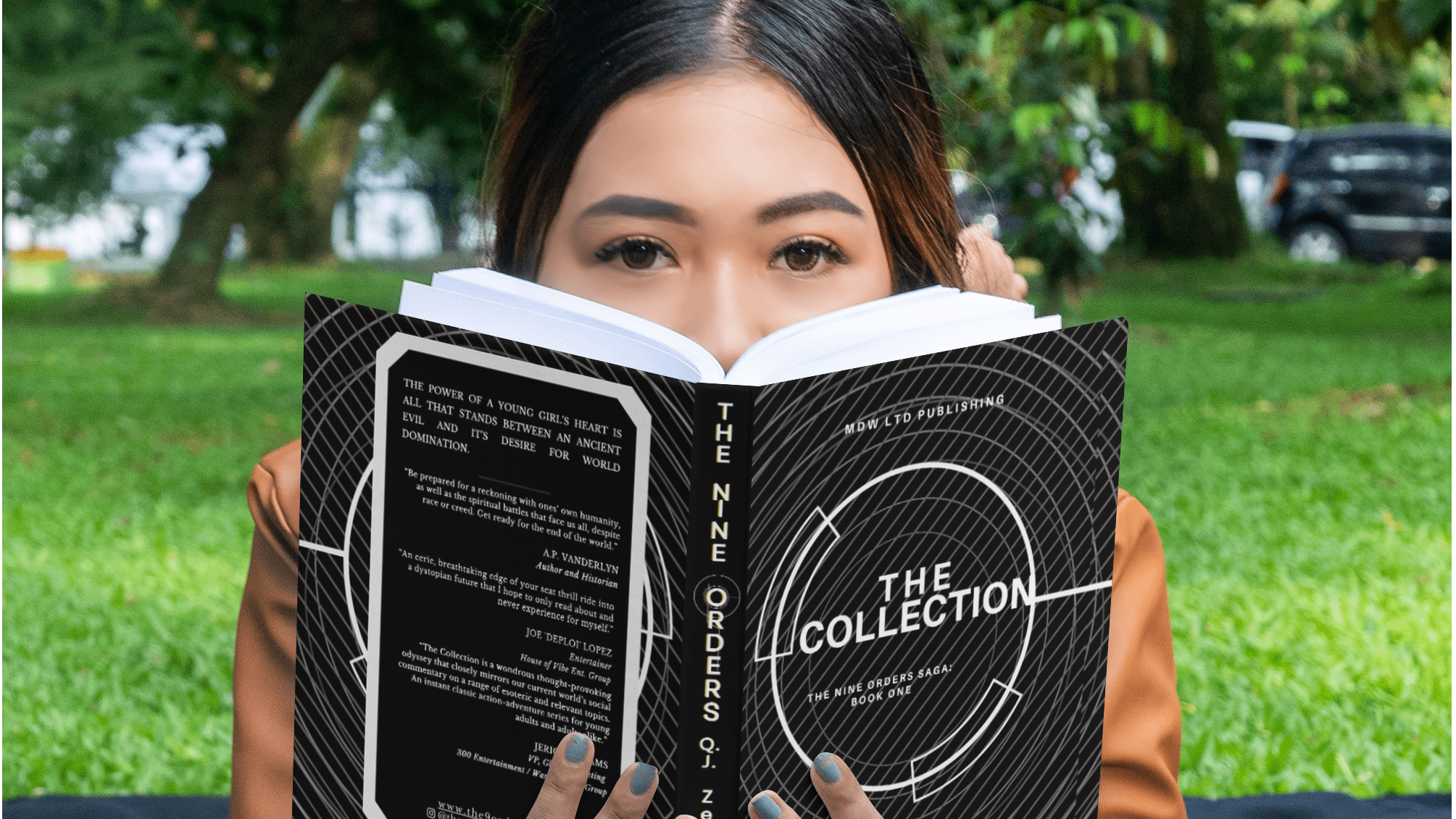 Award-winning artist and creator Q. J. Zephyr brings you his debut novel, "The Nine Orders: The Collection," a sci-fi action thriller nominated for the 2022 Global Book Awards.
Published by MDW LTD Publishing, the new book intends to educate and stimulate readers by immersing them into a world that cleverly intertwines various human origin theories with speculative dystopian fiction.
Go to https://thenineorderslaunch.store to find out more.
When humankind's most nefarious cabal, The Order, starts reducing the Earth's population for unknown reasons, a few brave souls struggle against all odds to balance the scales of good and evil in a world designed to eliminate them.
"The Nine Orders: The Collection" is a captivating, highly creative tale that addresses the most elusive questions surrounding human origins while deflating negative associations with conspiracy theories and uniting readers in a world of new and wondrous possibilities.
A post-apocalyptic adventure that weaves disparate cultures and myths into one single narrative meta-strand, "The Nine Orders: The Collection" features non-traditional characters who must unite to overcome the hellish environment they find themselves in.
The book is available in a Special First Edition Hardcover Print. At 354 pages, it is intended for readers aged 12 and up.
About MDW LTD Publishing:
MDW LTD Publishing offers bespoke creative solutions and publishing consultation strategies and services for artists, creators, and entrepreneurs.
About Q. J. Zephyr:
Born in San Diego, California in 1979, Q. J. Zephyr graduated from the Art Center's Graduate School of the Arts in 2011 with a degree in fine arts. He went on to become an art history and studio art teacher and travelled the world bringing the joy of visual learning wherever he went. "The Nine Orders: The Collection" is his first novel.
"Many authors create compelling worlds, both past and future, yet still leave massive gaps in the story, even if it is only fiction," said Zephyr. "However, 'The Nine Orders' series delivers on all fronts and delves into the deepest and untold secrets of the planet."
Visit https://thenineorderslaunch.store to order your copy and dive into the world of the Nine Orders!