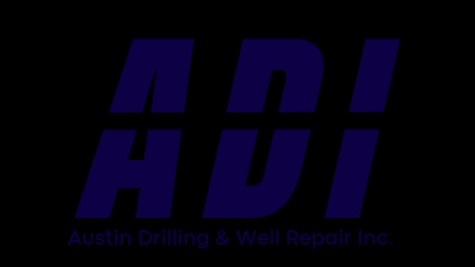 Whether for residential, commercial, or industrial needs, Austin Drilling & Well Repair has the well water products you're looking for!
The West Columbia well drilling and repair contractor offers well drilling, installation, and repair services. In addition to wells, they also provide septic, pump, filtration, treatment, sprinkler, and irrigation solutions.
Go to https://austindrillingsc.com to find out more.
Over 53 million Americans obtain drinking water from private wells daily. Unlike municipal water, which is often chlorinated to remove bacteria and contaminants, well water is controlled entirely by you, allowing you to choose your own water-treatment techniques and usage levels. Austin Drilling & Well Repair provides you with the knowledge and apparatuses to do so.
The technicians at Austin Drilling & Well Repair can drill and install a variety of wells, pumps, and septic systems. The wells can be drilled into soil, as well as rock and sand. Each well is cased to prevent contaminants from entering and to ensure structural integrity. Once water is found, either jet or submersible pumps are installed to maintain the pressure of the system.
Austin Drilling & Well Repair also offers water treatment, sprinkler, and irrigation solutions. They can implement systems to address common well water problems, such as hardness, acidity, iron, hydrogen sulfide, turbidity, and TDS. If you use your well water for watering and irrigation, they can also set up drip irrigation and sprinkler systems linked directly to the well.
The technicians can repair all of the components of the well, from the well itself to the end-use mechanisms. They can also repair or fortify existing wells that were installed by other means.
"We originally had Austin Drilling & Well Repair drill our well," said a satisfied customer. "They did such a great job with the installation and helping us understand its operation that we had them install a whole house filter too. The unit was put in quickly and it is very owner friendly. I would highly recommend them."
Austin Drilling & Well Repair is fully insured and certified with general liability insurance to protect your interests on-site. Their team is also rigorously trained in the most up-to-date techniques and machinery. They provide on-site well consultations to answer your questions and determine the optimum location for your well, and utilize up-front drilling contracts so you aren't surprised by any services or fees.
There are also rules and regulations for installing wells on properties in South Carolina. The team at Austin Drilling & Well Repair will ensure that all necessary permits are obtained, that the well is properly registered, and that guidelines are followed at every step of the drilling and installation process.
A three-generation family-owned business, Austin Drilling & Well Repair has been serving customers in West Columbia and the surrounding area since 1960. They are accredited members of the South Carolina Ground Water Association and the National Ground Water Association.
Visit https://austindrillingsc.com today and get a premium water source right in your backyard!