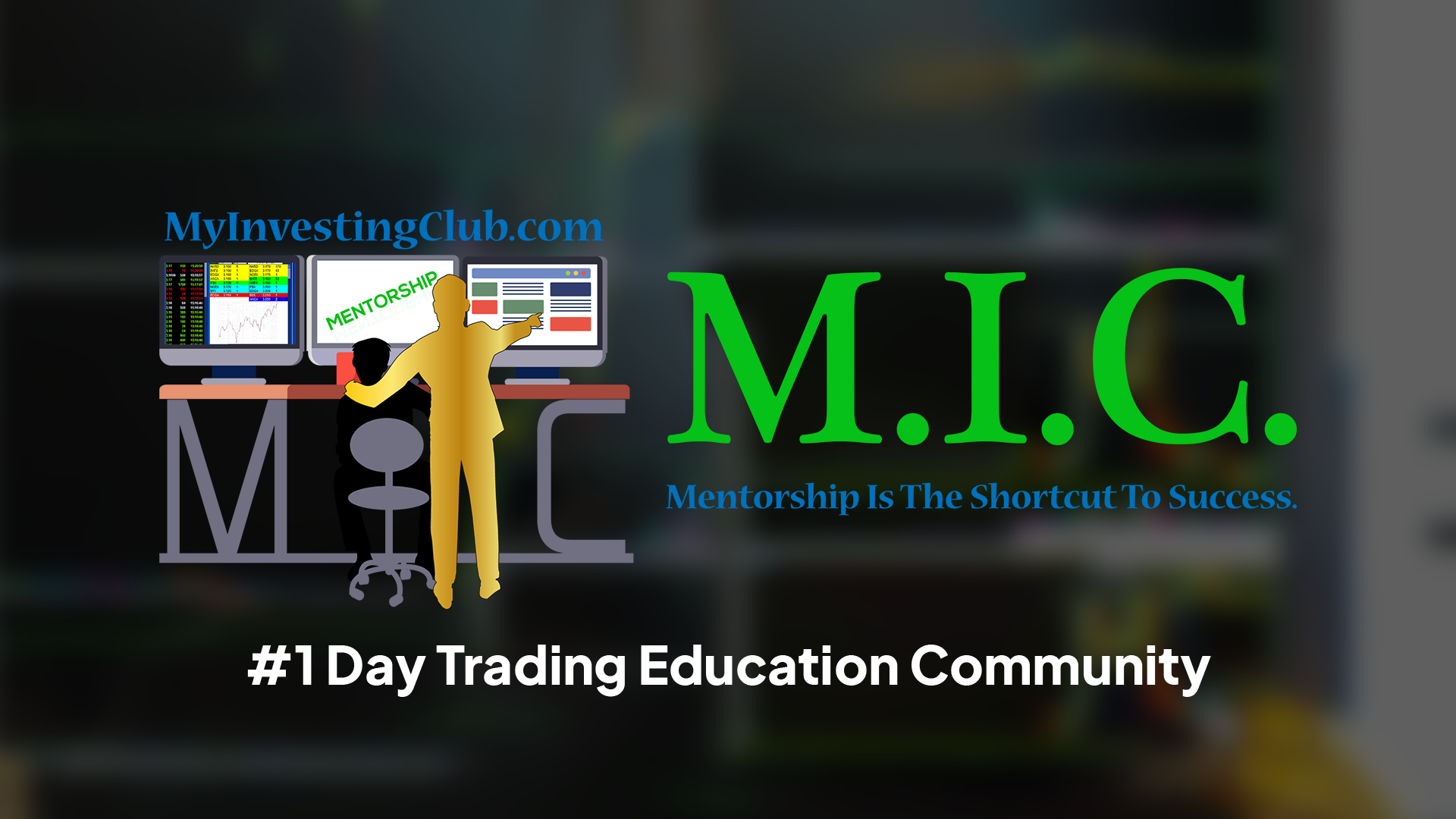 Want to learn how to incorporate tape reading skills into modern-day market analysis? My Investing Club can help you become a better trader with a mix of new and old technique training. Sign up today!
The website has just added tape reading tutorials to its already comprehensive syllabus of stock market education resources. MIC's coaching model centers around its flagship mentorship program which connects you with elite professional traders to expedite your journey toward financial independence.
Boost your profits with help from the best in the business. Day trading success can be yours by joining My Investing Club. More details at https://myinvestingclub.com/
The newly-updated learning resources underline MIC's commitment to making careers in the stock market a more accessible and affordable proposition for everyone. The platform's popular chatroom also hosts a fun and supportive community of like-minded financiers at varying stages of their trading journeys. You can connect with fellow traders from across the globe to swap tips and share the methods behind your successes alongside the lessons learned from your mistakes.
Tape reading is a traditional method of price analysis dating back to the 1860s. The original technology transmitted price information over telegraph lines, producing ticker tape readings which were then interpreted by experts. According to Investopedia, while this technology has long since been replaced by computers, tape readers still have a definable trading edge over the competition, reacting to environmental changes that pre-empt price movements.
Now you can learn some of the basics of these techniques and apply them to your own trading practice. The mentoring panel offers you one-to-one sessions seven days a week, taking a hands-on approach to improving your technical and interpretive skills.
Other features of the MIC platform include weekly webinars, daily trading blueprints, and on-demand access to an exhaustive collection of training videos. You can also take the Accelerator course - a seven-hour introduction to the key concepts and techniques at the heart of the intraday trading practice.
A spokesperson says, "One of the main advantages of day trading is the ability to capitalize on short-term price movements in the market. By actively buying and selling securities, day traders can potentially profit from even small price fluctuations. If a day trader is successful, they can potentially earn a significant amount of money in a short period of time."
For more info, and to become a member, go to https://myinvestingclub.com/
Take your trading to the next level with My Investing Club!