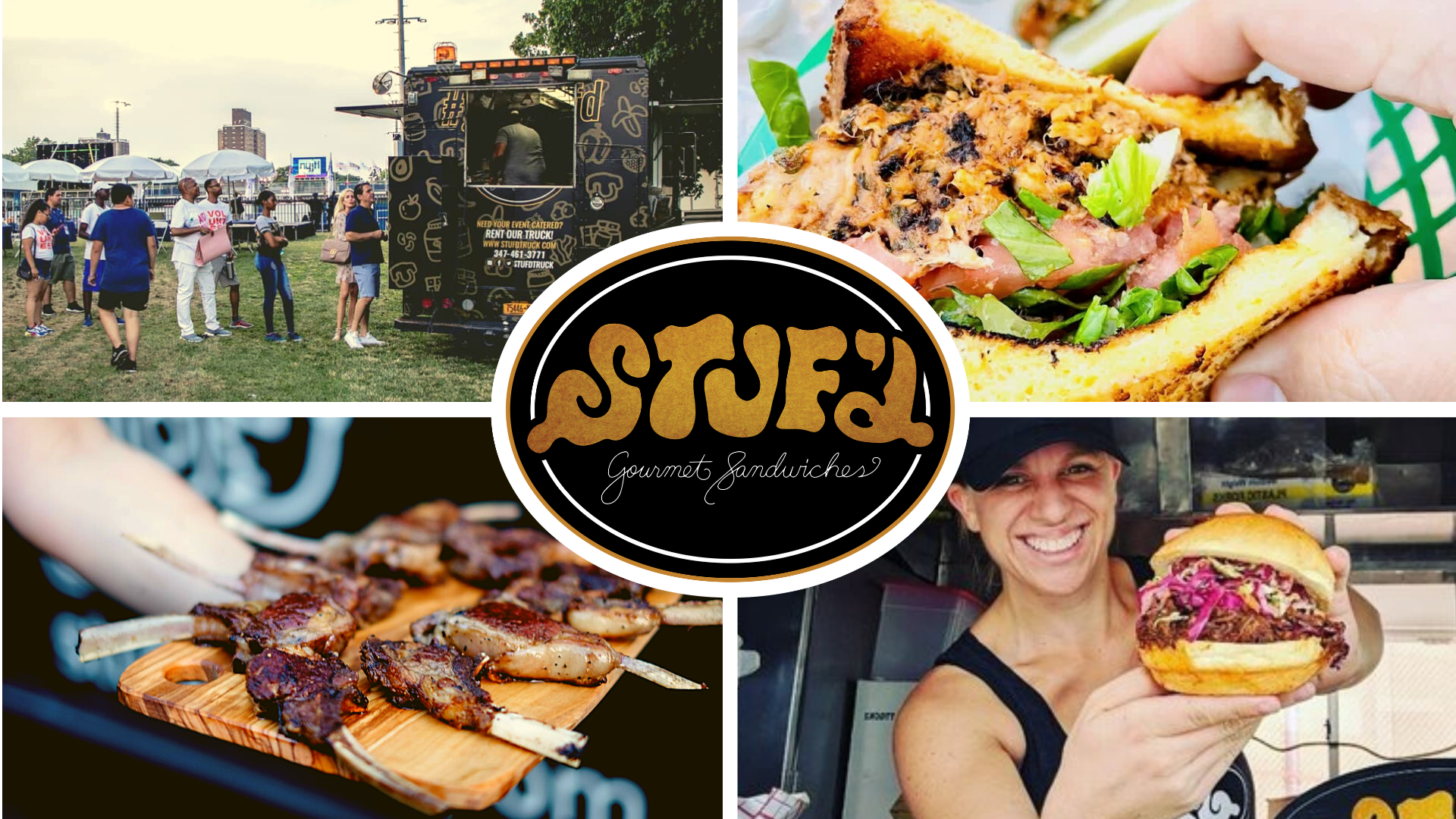 The rise of the food truck in the last few years has prompted an evolution from humble hot dog carts to stylish, diverse restaurants on wheels serving gourmet fusion street food. The STUF'D truck is part of this fleet of innovative outlets and their combination of familiar favorites and signature specials makes them the perfect choice to cater your next event.
Go to https://www.stufdtruck.com for more information.
Bring the fun of the food truck to your own backyard for your upcoming birthday party or bar mitzvah. The STUF'D crew works with you to ensure planning for the event is organized and simple and the food is tailored to you and your guests.
Though the company is Brooklyn-based, you can hire the STUF'D food truck for events throughout Oceanside, Franklin Square, Syosset, Hewlett, and surrounding areas.
The basic "backyard bashes" menu from STUF'D includes your favorites like mac and cheese bites for appetizers, as well as more unique options like vegan dumplings served with ginger soy sauce. For the entree sliders and sides, you can choose from a range of meats like pulled pork and beer BBQ brisket, all accompanied by a side salad and waffle fries with vegan options available on request.
STUF'D is well known for its one-of-a-kind stuffed French toast pastries, all of which are baked with a graham cracker crust and topped with maple dulce de leche. You can have these dessert bites served at your event in the following flavors: s'mores, banana chocolate chip, and oreo cheesecake.
STUF'D is committed to providing high-quality gourmet street food for your special event, operating throughout Syosset, NY, and surrounding areas.
STUF'D owner and CEO Rebecca Mitchel has many years of experience in restaurant development and management, including managing at Eataly and BR Guest Hospitality before landing a consulting role in Florida. Her brand has established a strong reputation due to its unique stuffed French toast concept and professional customer service, as indicated by its numerous positive client testimonials.
A satisfied customer said, "I was at an event that the STUF'D truck catered a few weekends ago and the food and experience were amazing. I already contacted them about catering an upcoming birthday party this summer and can't wait."
STUF'D is the gourmet street food truck you need for your next event, big or small. Call 845-709-1808 today for stress-free catering and mouth-watering street eats.
Ready to get STUF'D? Visit https://www.stufdtruck.com to discover more.