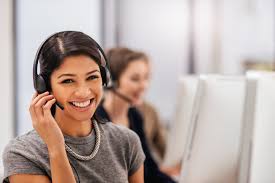 The good news is that the IRS can typically be reasoned with. The earlier, the better. The bad news is that once they've got you in their sights, your best bet is to play along – nicely! But look on the bright side – Peter the Great even taxed facial hair! You live in an enlightened age!
Long Island Tax Solutions, a team of certified tax resolution specialists (CTRS) now offers clients services to end wage garnishment, release tax liens, and identify solutions to an array of IRS tax problems. The firm recognizes the undue stress and frustration people experience when dealing with the IRS and so offer to take over all communications and correspondence with the agency.
That's right – you don't have to wait on hold with them anymore!
Learn more at https://longislandtaxsolutions.com/about-us
The company, founded by CPAs and tax professionals with over 25 years of experience, now provides you with services tailored to fit your needs and your budget – and only after the company has secured all the information the IRS has on file, and analyzed your particular situation. The firm will make sure that you understand your rights – and will explore all the tax relief options available to identify the best course of action based on your needs and circumstances.
Millions of Americans encounter IRS issues each year. People are not able to pay their tax bills because they have unpaid taxes or unfiled returns, for instance. Or, individuals frequently discover that they are subject to an audit or a garnishment. Regardless of a client's tax problem, there is a resolution – the IRS is obligated to work with most taxpayers, and Long Island Tax Solutions can help clients arrange a negotiated settlement with the agency.
Many people do not realize that the simple act of filing their tax returns can act as a buffer against liens and other actions the IRS is authorized to take with taxpayers. Getting back-tax help from Long Island Tax Solutions can also protect your social security benefits.
For example, self-employed individuals who don't file tax returns will not have their income reported to the Social Security Administration – so they forfeit any credits they would otherwise get toward retirement or disability benefits. Additionally, failure to file back taxes can cause problems with creditors and prevent you from securing loans, student aid, or refinancing assistance. In some cases, the IRS will freeze an individual's bank account for failure to pay back taxes – Long Island Tax Solutions can help prevent this from happening.
In the event that your wages are being garnished or a lien has been placed on your assets, Long Island Tax Solutions' highly trained and experienced staff of tax professionals will negotiate with the IRS on your behalf for the best possible payment terms. This will allow you to get back on your feet and begin to rebuild credit – and ensure your good financial standing with the IRS.
People tend to dig in their heels when being hounded by the IRS. This is understandable – especially when you can't even reach someone to talk to! But it's a bad strategy!
Instead, you can call 631-557-2181 or go to https://longislandtaxsolutions.com/about-us and finally get yourself some peace of mind!