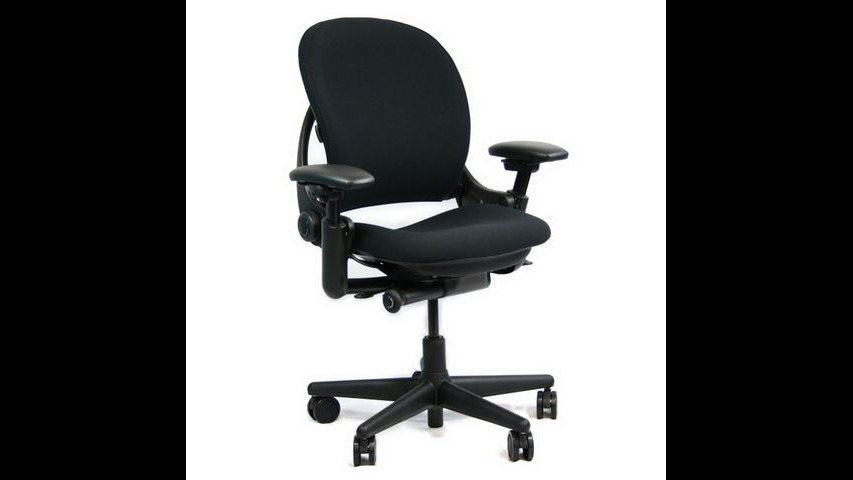 One 2019 survey found that 80% of respondents believed ergonomic office chairs were important to their productivity and comfort. And do you know why? Three words: back, neck, and shoulders!
Madison Seating, a leading e-retailer of home, office, and outdoor furniture, has expanded its Steelcase product line with the introduction of the Leap chair, an ergonomic office chair designed to provide comfort and support throughout the workday.
You can learn more at https://www.madisonseating.com/steelcase-leap-chair.html
The Leap features a LiveBack system that flexes and conforms to your body, adjustable arms, adjustable seat depth, and a lumbar support system that adapts to your posture. It also includes a recline control that lets you adjust the chair's tension and recline angle to suit your personal needs.
The market for ergonomic office furniture in the U.S. is growing at a steady rate of around 5-10% each year. The primary reason for this growth is the increasing awareness of the importance of ergonomics in the workplace. As employers become more aware of the health benefits that ergonomic furniture can bring to their employees, they are investing in furniture that can improve posture, reduce fatigue, and increase productivity. Additionally, technological advances have made ergonomic furniture more affordable and accessible, which has helped to fuel its growth.
You can select from a variety of colors, styles, and options, such as high back or low back, in black or grey, and made of fabric or leather. A standard Steelcase chair (as opposed to the 'Leap') is also available and is designed for basic comfort and support. It is, however, not as adjustable as a Steelcase Leap chair and does not have the same ergonomic features.
The company also offers a range of living room, dining room, and bedroom furniture from brands such as Herman Miller, HumanScale, and Intellaspace - including reclining and sectional sofas, ottoman sets, bookcases, beds, dressers, and patio accessories.
Madison Seating offers free shipping on all orders and a 30-day hassle-free money-back guarantee. To ensure the timeliness of all deliveries, Madison Seating maintains warehouses on both the East and West Coasts.
One customer commented: "The Leap Chair wasn't my first choice but after talking to the sales rep at Madison Seating she assured me it was the best choice I could make for myself. I love my leap chair, I spend 8-10 hours in the office and this chair makes it a little more bearable. Thank you."
Experience next-level comfort with a Steelcase Leap chair, the perfect balance of style and functionality.
Go to https://www.madisonseating.com/steelcase-leap-chair.html and see for yourself the wide array of designs on offer - because the end-of-season sale is on now!