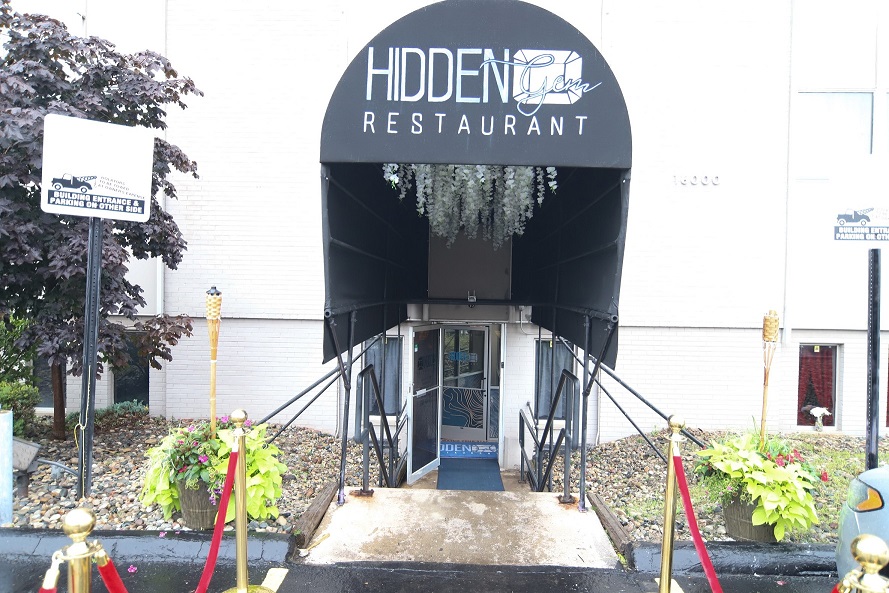 If you love Hidden Gem Restaurant for its exceptional brunch and dinner, you're going to love it for its outstanding special event space and service. Book your private party now, and enjoy a truly memorable birthday, baby shower or graduation celebration.
From a tucked away location on the main level of the office building at 9 Mile and Providence Drive comes a reminder that you can rent special exclusive event space from popular Southfield jewel Hidden Gem Restaurant simply by submitting your requested dates.
Give your upcoming event or special occasion the extra flair it deserves by partnering with restaurateur and Hidden Gem menu maestro.
Whether you're a professional event planner or just the one who was volunteered to find the best place ever for your upcoming party, now you can book a sophisticated location in the midst of the city to blend all the excitement that comes from a high demand restaurant and the best music for miles with an upscale dining experience your guests will post about and talk about endlessly.
Book your table, or your special event, at https://hiddengemsrestaurant.com
With the lifting of pandemic restrictions across Michigan came a renewed interest in finding the best locations for special birthday, baby shower, and graduation celebrations and business seminars and get togethers. If you've got a special party or event on the horizon, Hidden Gem Restaurant is here to make it amazing.
Best known as your friendly neighborhood full-service restaurant, Hidden Gem offers dine-in, weekend brunch, carryout, and delivery services from 5pm to 11pm, Tuesday through Friday. Brunch service is on Saturday and Sunday, from 11am – 5pm.
See what's up on the daily! Follow Hidden Gem on Facebook at https://www.facebook.com/hiddengemresto and on Instagram at https://www.instagram.com/HiddenGemsrestaurant
In the mood for an excellent dinner and brunch? Treat yourself to a treasure trove of deliciousness at Hidden Gem. Choose from the crispy fried chicken sandwich, a whopping 1/3 lb. beef cheeseburger, or the salmon burger with fries and aioli sauce on a fresh brioche bun.
If you're more of a light eater, salad options include wedge and Caesar salads, and Reese's popular salmon salad. If you believe salad is simply an amuse bouche, you can choose from hearty, upscale entrees that include shrimp, salmon, or chicken hibachi, the acclaimed fried shrimp appetizer, and a range of popular sides that'll kick that meal up to an 11.
If what's for dinner tonight are restaurant reservations, book your table at Hidden Gem and plan on making an impossible choice between the Cajun Alfredo pasta, the restaurant's signature Southern fried catfish, the unequalled lamb chops with zip sauce, and the much talked about lobster tail dinner. Good luck on narrowing that list down to just one.
Kids' menus are also available, as is brunch on both Saturdays and Sundays where you can build your own omelette and challenge your friends to see who can come up with the best combination.
Known for their extraordinary interior décor and specially curated music, Hidden Gem Restaurant is just what Southfield needed, exactly when we needed it. With the addition of special private party space, you can book the high end location you need for the services, menu, and ambiance you want.
How does booking a Hidden Gem for your upcoming event sound? Visit https://hiddengemsrestaurant.com to find out more.