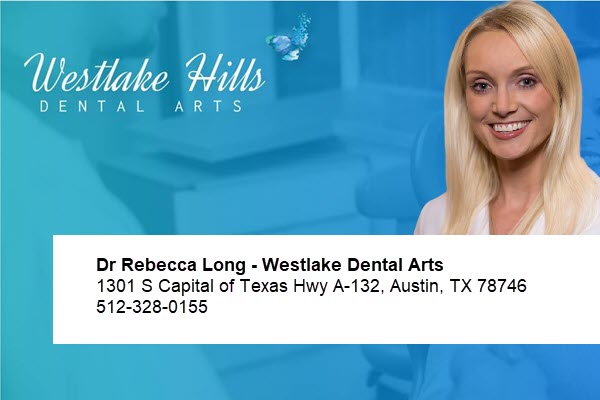 Smiling breeds self-confidence, which in turn makes you healthier, more successful, and happier – until, of course, everything falls apart and you drown in an ocean of your own tears! OK, scratch that last part, but you get the idea!
Westlake Hills Dental Arts, led by Dr. Rebecca Long, now offers patients porcelain veneer treatments crafted from high-quality, natural-looking dental ceramic. The practice can make your smile look the way you want while concealing any imperfections. Porcelain veneers – strong, thin shells of ceramic that bond directly to the front surfaces of teeth – are typically used to cover up chips, cracks, and aesthetic blemishes that can hamper your self-confidence.
Check them out at https://www.westlakehillsdentalarts.com/veneers.html
The clinic, which boasts a 5-star rating on Google, will prepare temporary veneers during your first appointment for tooth contouring before a ceramic specialty dental lab develops personalized veneers specifically for you. The clinic and the lab work closely together to customize the perfect fit, which also helps to ensure the longevity of the veneers. They can last ten to twenty years, a range dependent both on craftsmanship and your self-care habits.
The North American dental veneers market is expected to grow at approximately 6% annually through the decade, fueled by the rising interest in aesthetic procedures, the increased incidence of dental disorders in an aging population, and the surging development of advanced composite veneer materials. Moreover, numerous studies have linked smiling to lower stress levels and blood pressure – and thus longer lifespans.
Westlake Hills Dental Arts may require two separate initial visits for veneer treatment. During the first appointment, Dr. Long trims a thin layer of enamel off your teeth. This creates space for the veneer placement before impressions are made and your natural tooth color is determined. Once the permanent veneers are ready, the final step involves replacing the temporary with the permanent veneers, which are bonded to the teeth and "cured" under a specialized light. The whole process can usually be done within three weeks, and the in-house part for you is pretty straightforward and not too time-consuming!
The durability of the veneers is then dependent on several variables, including the original condition of the tooth, the degree of grinding and clenching they are subjected to, how your teeth fit together, and the care you give them. That is, work on the grinding part, OK?!
Westlake Hills Dental Arts also provide in-house and take-home teeth whitening service, dental crown and bridge treatments, and other teeth restoration services. Additionally, the clinic provides routine, standard dental care for regular checkups and cleanings.
You can learn more at https://www.westlakehillsdentalarts.com/cosmetic-dentistry.html
One patient commented: "I've been very pleased with their skill and professionalism, which is combined with friendliness and upbeat attitudes. The rooms are all filled with interesting art, which is so special."
And you know that patient is from Austin: who else mention the dental practice's art in a non-sequitur review on their services?! But that person is joined by over 100 more on Google alone, singing the praises of this practice.
Go to https://www.facebook.com/westlakehillsdentalarts to learn more about your new favorite dentist!