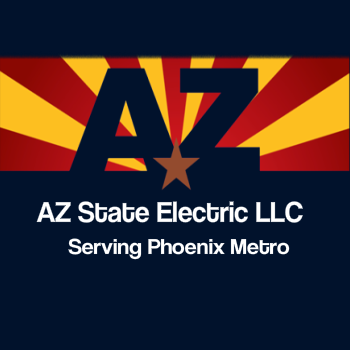 You really want to avoid those electricity companies that offer their services at no charge - what exactly is the point of that?!
AZ State Electric, which is bonded and insured, now offers its comprehensive range of services - including inspection, repair, and lighting installation - in the Greater Scottsdale area, with emergency services available 24/7.
Check them out at https://azstateelectric.com
The company, whose team of licensed technicians is also background-checked, now also provides yearly maintenance services, focused on electrical panels, meter bases, and code compliance for homes and businesses. In urban areas, older faulty wiring causes one-third of residential electrical fires - double that of electrical appliances. Total home and business rewiring services to accommodate modern, integrated systems, are also available.
The electrical services industry is anticipated to keep growing by at least 6% yearly until 2030 as a more modern infrastructure is laid over older wiring systems - in many cases dating from the 1970s or earlier. While incremental safety innovations have been implemented in subsequent decades, the electrical demands of modern properties - including the unfavorable aesthetics of prominent outlet fixtures - have shifted dramatically. Furthermore, commercial and consumer demand for improved LED lighting solutions - linked to individuals' health and worker productivity - has risen as well.
AZ State Electric's home rewiring services include installations and upgrades for electrical panel boxes, breakers, ceiling fans, landscape lighting, and remodeling services. The company recognizes that in many of today's "smart" homes, the challenges associated with more complex and integrated electrical systems can be daunting. Often, what may appear to you to be an isolated repair issue can be a larger integration/installation problem.
If you're a business owner, the company recognizes the costly impact of a malfunctioning electrical system. AZ State Electric will accommodate emergency same-day repair needs, power outages, or complex electrical installations. The firm can perform both new constructions and relocation services, offering everything from facility preventative maintenance to showroom lighting and security system installations.
One client commented: "AZ Electric was great. They were able to send someone out FAST with no crazy extra ASAP charges like other businesses. The electrician was able to locate the problem within 10-15 minutes, explain to me what the issue was, fixed it, then guided me on steps I could take to try to fix it in the future if it happens again. Highly recommend."
AZ Electric is fast, dependable, and affordable. If you've got an electrical problem, just don't be shocked to find someone at your doorstep within a couple of hours!
Go to https://azstateelectric.com and see for yourself what they can do for you. Or just call 480-750-9732 today!