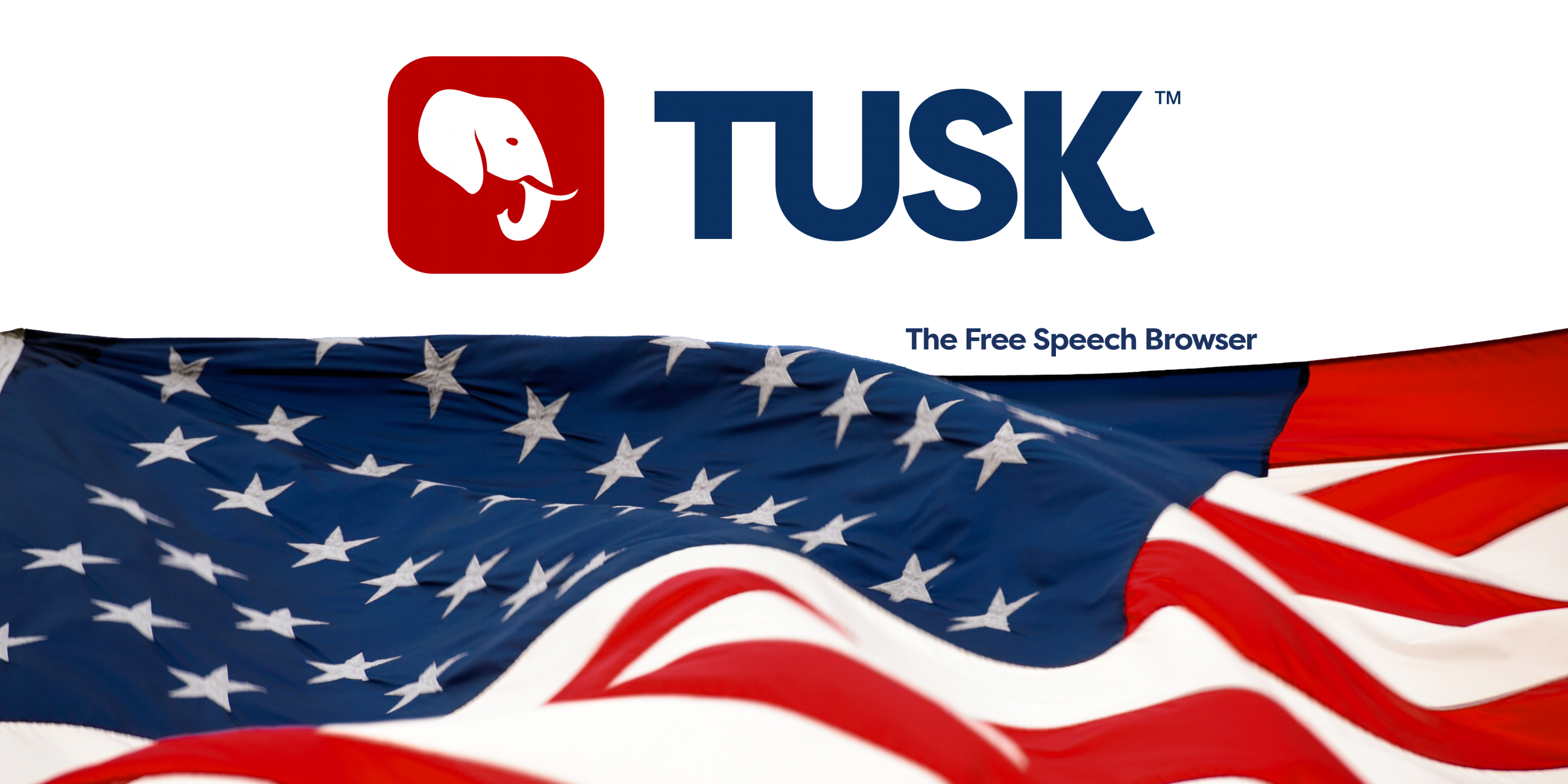 Get conservative news you can rely on from TUSK!
The right-leaning web browser allows you to privately and securely browse the Internet without the fear of content being censored, manipulated, or biased by liberals. You curate your own news feed so you get information from media outlets you trust.
Go to https://tuskbrowser.com to find out more.
Confidence in American media outlets has declined significantly over the years. According to a 2021 Gallup poll, only 11% of conservatives trust mainstream media, with a further 78% believing that the American mass media is liberal-biased. Given these numbers, and the unprecedented amount of information available, it's more important than ever that conservatives have uninhibited access to media outlets they trust. TUSK ensures that they have that ability.
TUSK is the first and only web browser dedicated to defending and supporting free speech on the Internet. TUSK's news feed shows articles from popular conservative media organizations like Fox News, The Daily Wire, OANN, Newsmax, and Epoch Times, which are often censored on other media outlets, browsers, and search engines. While this is the default setting, the news feed can also be customized to display your preferred news sources.
In addition to the expanded access to censored materials, the new TUSK browser also improves productivity. It utilizes the latest in bookmark and tab management, imports settings, saves passwords through its built-in manager, supports most Chrome extensions, and updates automatically.
TUSK's security features are similar to other common browsers, too. It forces sites to use HTTPS encrypted connections when available, which protect your data over the network, especially public networks such as Wi-Fi. With TUSK, your browsing history and cookies can also be removed with the click of a button.
TUSK has plans to integrate its own unique built-in search engine. Though still in the prototype stage, the search engine is being designed specifically for Conservatives and will provide filtered access to right-leaning, high-ranking, relevant information free of censorship and liberal bias. The prototype version is currently available on a trial basis.
TUSK has been endorsed by public right-wing figures including Mark Levin, Howie Carr, and Tyrus. It has also been featured on the Fox News Channel. If you're interested in investing in TUSK, they have a Wefunder page seeking support.
TUSK is available for both Android and iOS mobile and desktop devices. No account or registration is required, and it is free to download.
About TUSK Web Browser
TUSK Web Browser is made by Virtual World Computing, LLC, an independent, privately held company with Jeff Bermant as founder and majority investor. Its advisory board includes prominent Republican figures such as Matt and Mercedes Schlapp, Scott W. Reed, Ryan McGowan, Alex Hinson, and Stanton Anderson.
Visit https://tuskbrowser.com today, and see the information you want to see with no extra hoops to jump through.