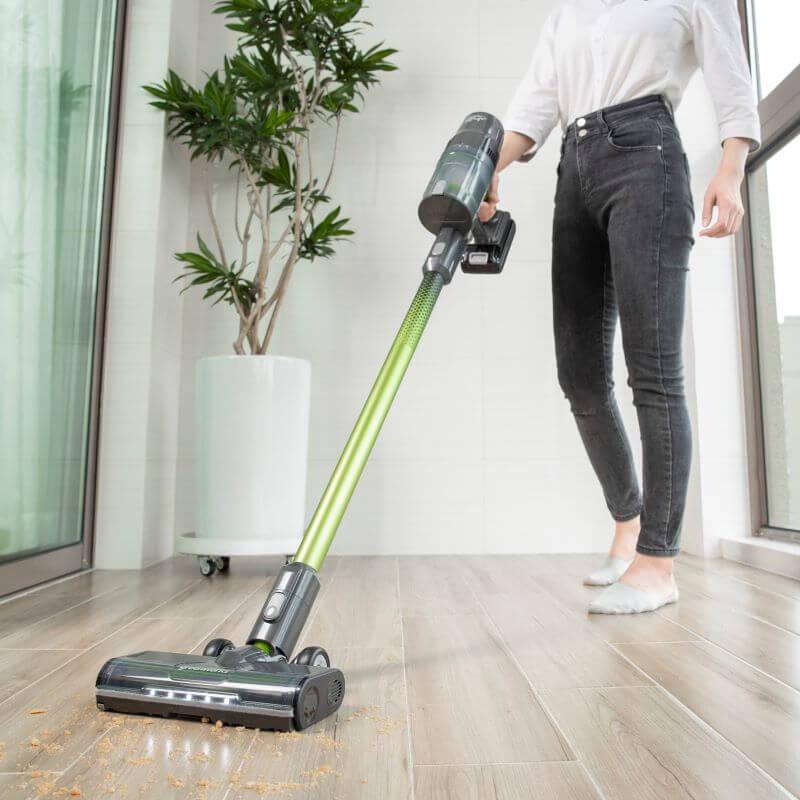 Tired of tripping over the cord of your vacuum cleaner? Go mobile with Greenworks' powerful new brushless, cordless 24V stick!
Greenworks Tools offers you a lightweight and versatile 24V machine, capable of reaching awkward corners and hidden areas where dust and dirt might gather in your home or office. The vacuum is part of the company's comprehensive range of household power tools and gardening machinery.
For super suction and easy charging, go cordless with Greenworks' stick vacuum. More details at https://greenworkstools.ca/collections/all/products/24v-stick-vacuum-with-4-0ah-battery-and-wall-charger
The stick vacuum features Greenworks' proprietary 24V POWERALL platform and offers you cordless operation without compromising on suction power. You also benefit from a range of accessories for different types of cleaning jobs and a three-year Limited Tool & Battery Warranty.
According to The Business Research Company, the global market for cordless vacuum cleaners is expected to grow to $7.2 billion this year, up from $6.73 billion in 2021. Cordless cleaners have become the go-to household accessory as consumers seek a more modern alternative to traditional wall-powered machines.
The 24V Stick Vacuum comes in a fetching green color and features a highly efficient brushless motor, offering extended power capacity, quiet operation, and longer motor life. You get three power modes, allowing you to control how much suction is required for particular jobs and determine the length of the power cycle between charges.
A wall charger is included in the price and it takes just 30 minutes to fully charge the vacuum. The included lithium-ion battery can also be used to charge your compatible devices such as tablets and phones. An LED touch screen makes operation intuitive and hassle-free with clearly displayed run times, error messages, and power mode notifications.
About Greenworks Tools
With offices in the US, Canada, and the UK, the company brings its expertise in power tools to homeowners, DIY enthusiasts, and landscaping professionals across the globe. In addition to its stick vacuum, customers can also browse an extensive collection of lawn trimmers, mowers, and powered wheelbarrows on the Greenworks website.
A spokesperson says, "The Greenworks 24V Brushless Cordless Stick Vacuum (in green) lets you cut the cord while keeping the powerful suction you need to get the job done. Compact, lightweight, and easy to store, vacuuming becomes less of a chore."
Greenworks continues to pioneer advanced yet affordable technology in the consumer electronics market. Browse the full range now on the website.
Save time and save money on those household chores. Find out more here: https://greenworkstools.ca/collections/all/products/24v-stick-vacuum-with-4-0ah-battery-and-wall-charger
We all know vacuuming sucks, but now there's a way to make cleaning a breeze with Greenworks' cordless stick. Order yours now!