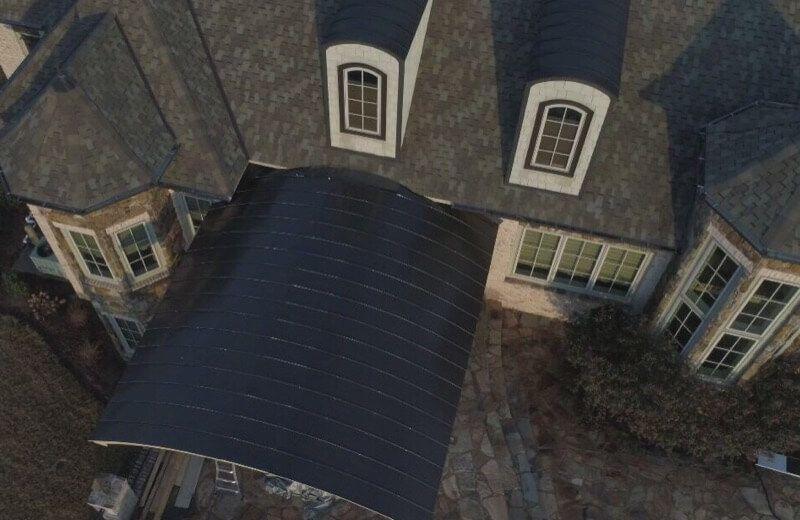 Roof damage can be extremely expensive – but it can, and should be prevented because water damage can really get out of hand. But there are a number of considerations to take into account when deciding what to do with your roof: a perfectly trouble-free roof is more expensive, but it may last longer and result in lower energy bills. It's up to you!
RC Roofing now offers six main types of residential and commercial roofing solutions, including asphalt, standing seam metal, retro metal, PVC, TPO, and EPDM. The company performs routine roof inspection and maintenance services, residential and commercial roof repairs, and roofing replacements. Residential asphalt roof care is especially important when temperatures fluctuate dramatically – as happens increasingly often in Tennessee.
Check them out at https://www.rcroofingllc.com
The locally-owned and operated company – in business since 2004 – now also provides flat roof skylight installations as well as 'live roofs' – an energy-efficient, eco-friendly alternative for optimum stormwater management. Designed for homes or businesses with flat/low-pitched roofs, the range of skylights offered is designed to allow for more sunlight indoors – while shedding rainwater and improving a property's aesthetic appeal. They're an especially nice touch in a home – and, come to think of it, if you've got a 'live roof' the skylight can give you easy access for watering your plants!
The American roofing services market is growing at approximately 3.5% annually, driven by technological innovations in energy efficiency and materials durability, the expansion of residential and commercial construction activities, and the surge of interest in home renovation projects. One common thread for both homeowners and businesses has been the growth in custom metal roofing solutions – which can prove especially weather-resistant and cost-effective in the long term, despite the steeper upfront expenditures.
RC Roofing offers standing seam metal roofing installations for both homes and businesses. Visually attractive, they are also virtually maintenance-free and can last up to 70 years, major considerations if you're thinking about roofing solutions for either your home or business. They are most suitable for low-pitched roofs and can withstand extreme temperatures and weather events unscathed while doubling as an energy-saver, resulting in lower monthly bills. The company employs its own standing seam metal machine to custom-build the client's metal roof right on-site.
Other commercial roofing solutions, such as TPO and EMD confer specialized benefits appropriate for different kinds of industries. Asphalt, on the other hand, has been the standard go-to solution for homeowners for decades, known for its versatility and relative durability.
The company's team members are licensed, certified, and insured. The firm provides written estimates for all repairs and installations and will work with your insurance company as necessary.
One satisfied customer said: "I have been involved in residential construction for nearly 50 years. RC Roofing is absolutely one of the best I have used. I'm currently the construction supervisor for Blount County Habitat for Humanity and RC Roofing has installed the roofing on several of our new homes. I have recommended RC Roofing to several others. All have been extremely pleased."
A new roof – or even basic maintenance – isn't always top of mind. Obviously! But it's one of those things – get the roof wrong and pretty soon you'll be talking not just to the roofing contractor but the plumbing teams too. Who wants that?!
Go to https://www.rcroofingllc.com/service-areas/your-maryville-tennessee-roofing-contractors and get the right roof over your head today!