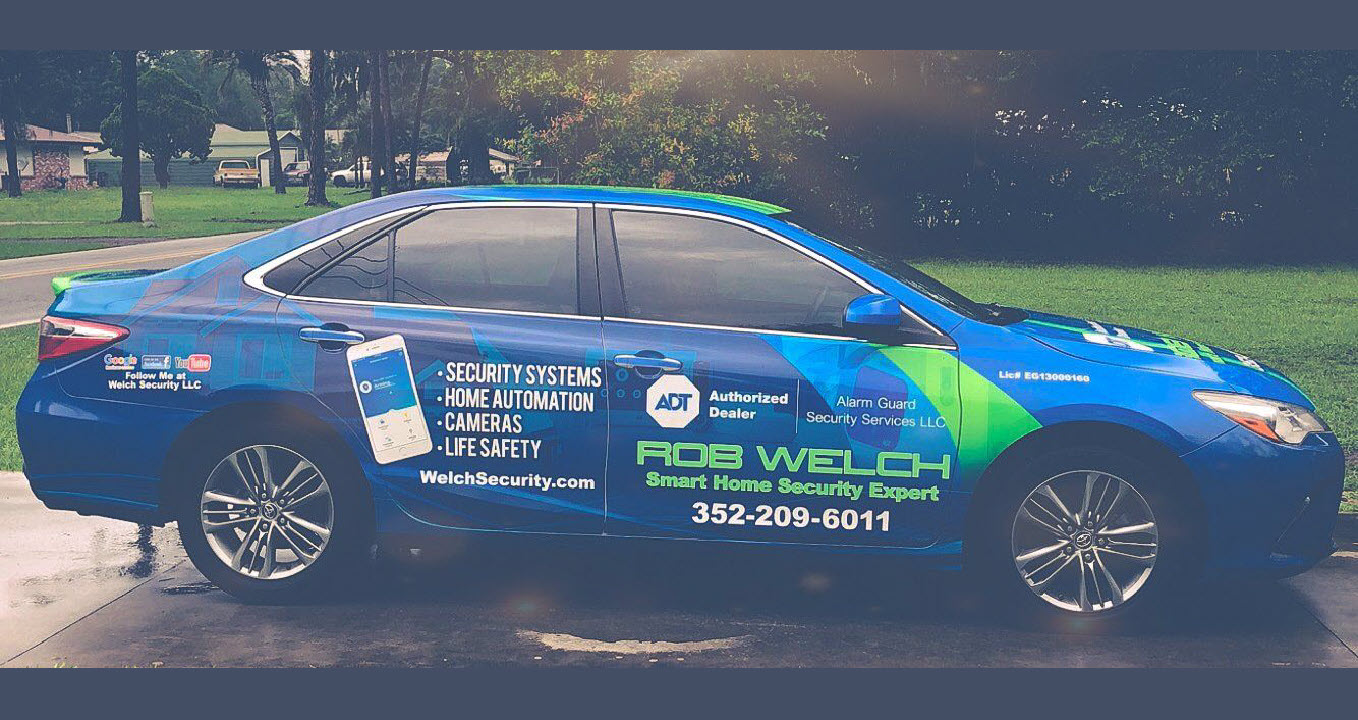 The beauty of smart home security is the seamless automation and integration. You thought it was neat when Alexa came along to tell you the weather, play a song, and dim the lights – but now you've got all that fun stuff tied to a robust security system. Before, your home may have been your castle – but now it's your Gainesville fortress too!
Check it out at https://www.welchsecurity.com
Welch Security, a well-regarded firm boasting a 5-star customer satisfaction rating, now offers the ADT Smart Home Package – which includes intrusion detection, fire and flood monitoring, carbon monoxide and smoke detectors, video security, Smart Home automation, and a remote access mobile app.
Gainesville's crime rates – including robbery and assault – have been increasing for many years, landing the city among the top twenty U.S. cities in terms of violent crime, according to the FBI's 2020 report. Those figures increased again in 2021. For context, Los Angeles, New York, and Miami did not break the top fifty. However, despite recent spikes and localized trends, violent crime rates nationwide are far lower than at their historical peaks. Improved security has helped: according to studies, over 80% of burglars are deterred by even the sight of an alarm system.
Welch Security's Smart Home security package picks up on two overlapping trends: your desire for better home security, and the appeal of user-friendly home automation systems. When combined with a security system, internet-connected lights and thermostats can regulate themselves to save energy when the system is armed, while smart door locks and connected garage doors provide a safe method to welcome visitors into your home.
The company provides free quotes tailored to individual/family requirements and budget priorities. As a family-owned local service provider, Welch Security prioritizes your best interests and does not try to sell you unnecessary equipment.
Welch Security was founded by Rob Welch. An Alarm Guard ADT Authorized Dealer Owner, Welch founded the company with the mission to establish the highest level of customer satisfaction by making people feel safer in their own homes. To stay abreast of trends and production capabilities, Welch Security continually updates its technician training, safety, and installation processes.
One customer recently commented: "Exceptional response time, pricing, installation and follow up. Rob and his team covered the needs of my home security with professionalism, and promptness. On his own, he came back to add an extra layer of protection to ensure the safety of my family and home. We are very pleased with the system and find it easy to use, with many versatile features.."
There are plenty more features and benefits of the package, but one that might pique your interest: insurance companies like these systems so much, that some offer discounted premiums. But at the end of the day, the verdict comes from you, the customers. And it's unanimous: 5-star service from a 5-star company!
Go to https://www.welchsecurity.com and see for yourself how to turn your home into a castle fortress!