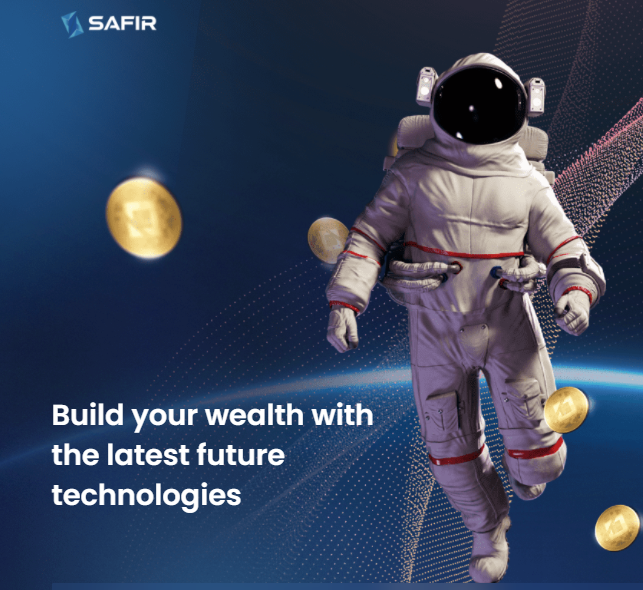 What concerns you most when you think about your money? Not having enough of it? Not being able to protect it from scammers? Wondering what the future might hold? ZENIQ HUB can help you take control of your future through its advanced blockchain technology. You can protect your digital assets and build wealth!
Have you embraced altcoins? If not, this newly launched report about ZENIQ is aimed at you. Are you aware that only 3% of the world's population is capitalizing on cryptocurrencies? The other 97% are being left behind. The report states a lack of understanding of technological and economic advances is causing this issue.
You can find further information at https://myapp.news
Are you interested in learning more about blockchain? Tokenization is a key element of the newly launched report, as it has the potential to change the way your data is handled and stored. The report states that tokenization involves taking a piece of sensitive data and transforming it into a token that you can store or transfer via blockchain.
The ZENIQ HUB capitalizes on the benefits of tokenization and acts as a digital asset safe to help you secure your data. A unique aspect of the security system means you can quickly restore your ZENIQ HUB if it is damaged, or you lose any data.
In addition, the new ZENIQ HUB and app feature a hardware wallet, digital asset management, exchange integration, security, and you can access it from anywhere. The report highlights that not all blockchains are built equally, which is why the ZENIQ blockchain has been developed to overcome the issues faced by many early systems, including scalability and interoperability. 
ZENIQ's decentralized exchange operates across multiple blockchains, from ETH Blockchain to Binance Chain, Tron, Matic Blockchain, and more. This will become increasingly important for the future, states the report, as cryptocurrencies become mainstream.
Did you know Bitcoin has existed since 2009? But it has arguably only gained true mainstream recognition and appeal in recent years. The report acknowledges the fact that new and emerging altcoins offer you an opportunity to capitalize on cryptocurrencies before they become available to only the elite.
One way to secure the future of any crypto coin and to ensure it is desirable is to limit the number of coins available. This approach is likely to help the currency remain stable in years to come. The report states centralized organizations that manage fiat currencies often resort to printing money in times of instability, which, as you may know, only causes more issues in the long term.  
The latest report builds on the announcement earlier in the year that ZENIQ launched a platform for blockchain tokenization. It was launched in Dubai because the demand for reliable DeFi systems is growing.
A company spokesperson said: "The world is changing - computers and the internet have changed the way we communicate. We are standing at the forefront of historical changes that will have a lasting impact."
"Terms such as tokenization and blockchain are everywhere. Everyone is becoming aware that these emerging technologies will revolutionize our global economy and affect our daily lives. However, the door to this technological universe has not yet been opened for most," they added.
Are you being left behind? People are talking about Bitcoin, Ethereum, and (dare we say it) Dogecoin. But how do you feel about altcoins? If you recognize the potential of cryptocurrency, this is the ZENIQ coin report for you!
Go to https://myapp.news to find out more!
Disclaimer: The information provided on this page does not constitute investment advice, financial advice, trading advice, or any other sort of advice and it should not be treated. This content is the opinion of a third party, and this site does not recommend that any specific cryptocurrency should be bought, sold, or held, or that any crypto investment should be made. The Crypto market is high risk, with high-risk and unproven projects. Readers should do their own research and consult a professional financial advisor before making any investment decisions.