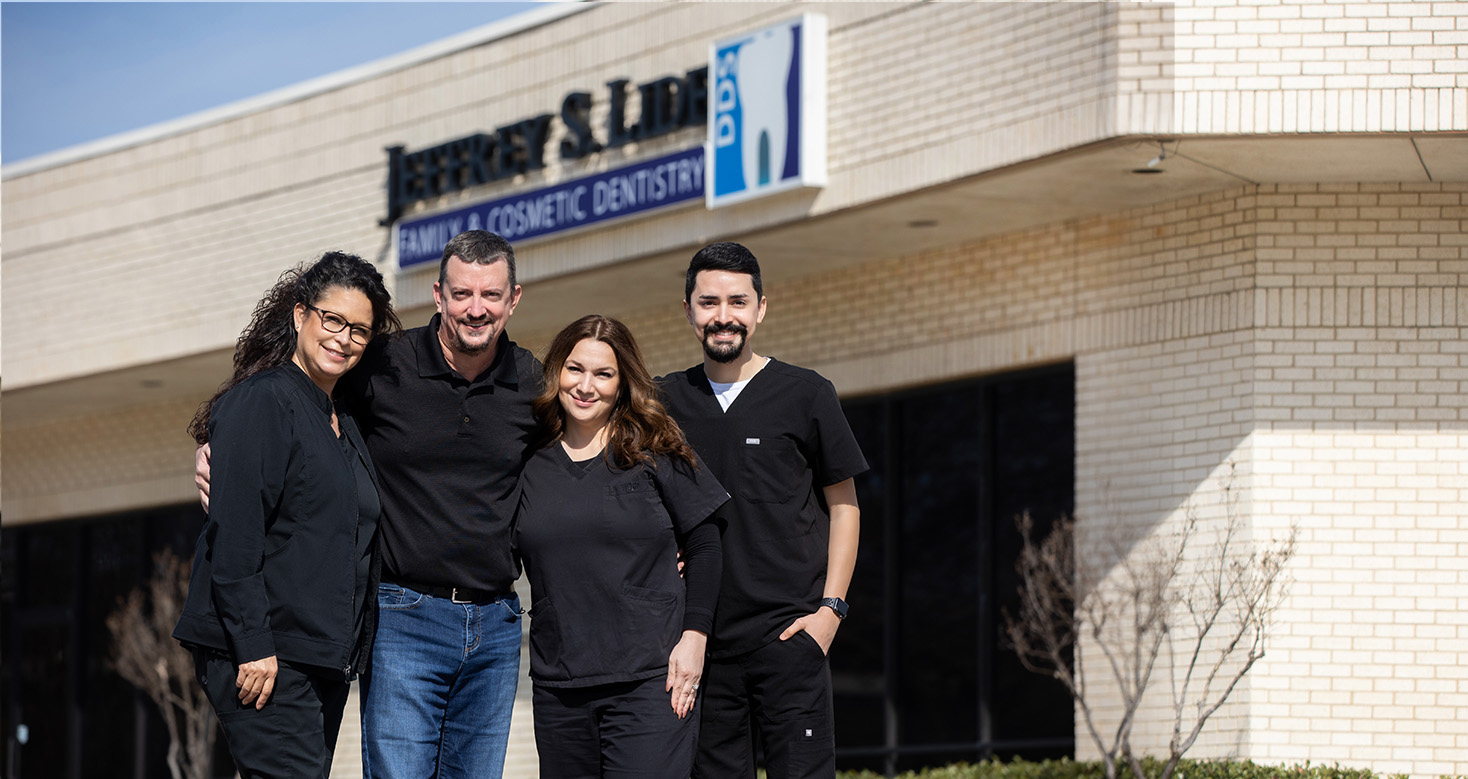 Pain used to be your dentist's trusted friend. No more. Most Americans have some level of dental phobia and just don't want to deal with what used to seem inevitable – pain – anymore. After all, how often does a medical check-up actually hurt? Almost never!
Jeffrey S. Lide, DDS now offers a yearly dental coverage membership plan if you do not have – or do not wish to use – insurance. The benefits of this arrangement include no waiting periods, no pre-existing condition clauses, no large annual premiums, and no hassle in dealing with large insurance companies.
Check it out at https://richardsontx.dentist
This full-service practice's new yearly membership offer includes two examinations per year, two routine oral prophylaxis, and all necessary x-rays, including a full mouth series – typically taken every three to five years. Anybody is qualified to apply for the membership plan, which can result in a 25% cost savings.
Over 75 million Americans lack dental health insurance, including an estimated two-thirds of Medicare recipients, or more than 35 million elderly persons. Irrespective of age, insurance type, or income, dental care presents greater financial obstacles to more people than any other form of health-care service, according to one published study. However, poor dental health has been linked to the risk of stroke and cardiovascular disease in many studies.
Employing state-of-the-art technology, including advanced digital x-rays, intra-oral cameras, and Panorex diagnostic imagery, the services provided by his practice include family, cosmetic, and restorative dentistry. Dr. Lide also offers Invisalign® treatment, a set of clear removable aligners that provide a non-invasive, aesthetic solution to teeth straightening. In addition, the practice treats patients with temporomandibular joint disorder – TMJ/TMD – jaw pain commonly arising from the subconscious clenching or grinding of teeth.
Notably, if you experience dental anxiety, the practice offers various modes of sedation dentistry: nitrous oxide, anxiolysis, oral conscious sedation, and intravenous sedation. Sedation causes your body to relax entirely, increasing the effectiveness of local anesthesia. The sensation of time passing is reduced with sedation dentistry, while your muscles are kept from stiffening or becoming sore by sitting in one position for long periods of time.
Dr. Lide has been offering high-quality dentistry with compassionate treatment to patients all around Richardson, TX, and the surrounding areas for more than 20 years.
One satisfied patient remarked: "I had not been to a dentist in a while so I was a bit nervous. Dr. Lide and his staff were fantastic. Took care of what needed done, fit me in right away, and sent me on my way with a great result. We have found a dentist for our whole family."
You might wonder sometimes if your dentist is just going through the motions of a rote mechanical exercise. Not Dr. Lide. He is a craftsman in his spare time! He actually builds stuff! Granted, he blows things up too but hey, maybe he needs to let off steam once in a while!
Go to https://richardsontx.dentist and see for yourself the full range of dental services available.