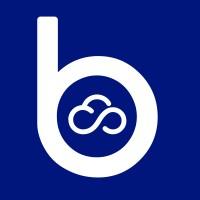 The quicker you expand, the more difficult it is to protect your business through cloud security measures. That's why it's so important to have a cutting-edge platform covering your systems - regardless of scale. Say hello to Britive!
With Britive, you can use the platform to manage permissions in real time, lower infrastructure costs, and develop apps and services faster. Cloud migration is also streamlined through integrated identity and privilege management.
Get all the details at: https://www.britive.com/blog/gartner-ciem-britive
The service helps you to bridge the gap between daily operations and security. Your developers can increase building speed, audit and compliance are easier to manage, and both privileged access management (PAM) and identity governance administration (IGA) are improved.
CIEM is at the center of emerging cloud security technology for businesses across the globe. Unchecked entitlements provide attackers with an easier entry point, but Britive provides detailed insight into entitlement anomalies and permissions to counter this.
Through the Britive cloud security system, you can enhance your identity governance and security policies through one centralized management solution. That means you have increased flexibility and can manage your entire ecosystem with one dashboard.
As modern organizations continue to migrate more of their daily operations to the cloud, a single cloud ecosystem can have an expansive collection of individual permissions. When these are left unchecked, the cybersecurity threat is enhanced because it becomes easier to infiltrate cloud-based deployments.
Industry data shows that, by the end of 2023, 75% of all cloud security breaches will come from failure to manage access and privileges correctly. To this end, it is increasingly important for you to implement leading-edge security measures in order to create secure cloud access on a company-wide basis.
In addition to increasing security, leveraging Britive's CIEM solution can help businesses to overcome DevOps roadblocks and deploy code faster. Complex monitoring processes can be simplified, even across complex, global systems.
A spokesperson for the company states: "These are exciting times in the cloud security space. Security advances mean cloud-forward organizations have more tools to protect sensitive data and mission-critical environments. Our mission is to eliminate security risks so customers can capitalize on the speed, collaboration, and opportunities that multi-cloud environments provide."
Do you want to protect your business in the most effective way? See how Britive can transform your cloud systems today!
Check out https://www.britive.com/blog/gartner-ciem-britive for any extra info you need!