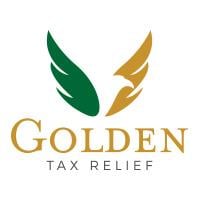 What if there was a way to significantly reduce your tax liability while still adhering to standard federal and state tax laws?
Good news. There is!
With Golden Tax Relief, you can access structured plans that allow you to pay the least amount of taxes permitted by the law. The company's experts are great at maximizing tax breaks and minimizing liabilities for real estate brokers, which can serve as an excellent means of revenue protection!
More details can be found at https://www.goldentaxrelief.com
Golden Tax Relief works with professionals from real estate agencies to create plans that protect your assets and increase your savings. Its team is made up of Certified Tax Coaches and Certified Tax Planners who have over two decades of experience in tax preparation.
The firm's experts help you defer existing tax liabilities to the future, allowing you to redirect your finances into investments, personal use, or other profitable ventures.
Before creating tax plans, the firm's specialists conduct thorough review sessions to assess your previous tax returns and general financial situation. This enables them to create custom plans to help you achieve all your financial goals.
Golden Tax Relief explains that tax planning can also help you avoid issues with the IRS.
The company requires that prospective clients have a minimum of $50,000 in revenue and must have been in operation for at least two years.
About the Company
Golden Tax Relief provides tax planning and reduction services to individuals, families, and businesses in DuPage County, Chicago, and several other locations in Illinois. Led by certified tax planner Ben Golden, the firm creates strategic plans to proactively assist high-income earners to save finances and expand their businesses.
A satisfied client said, "I am incredibly thankful for Golden Tax Relief. They did an outstanding job in reducing my tax liabilities and saved me over $70,000 in back taxes. The entire team was understanding towards me, and I am now in a more financially stable place, thanks to them."
You can reduce your tax liabilities and start saving for a brighter future today. Call Golden Tax Relief at 630-278-5023 to book a consultation!
Go to https://www.goldentaxrelief.com to find out more!