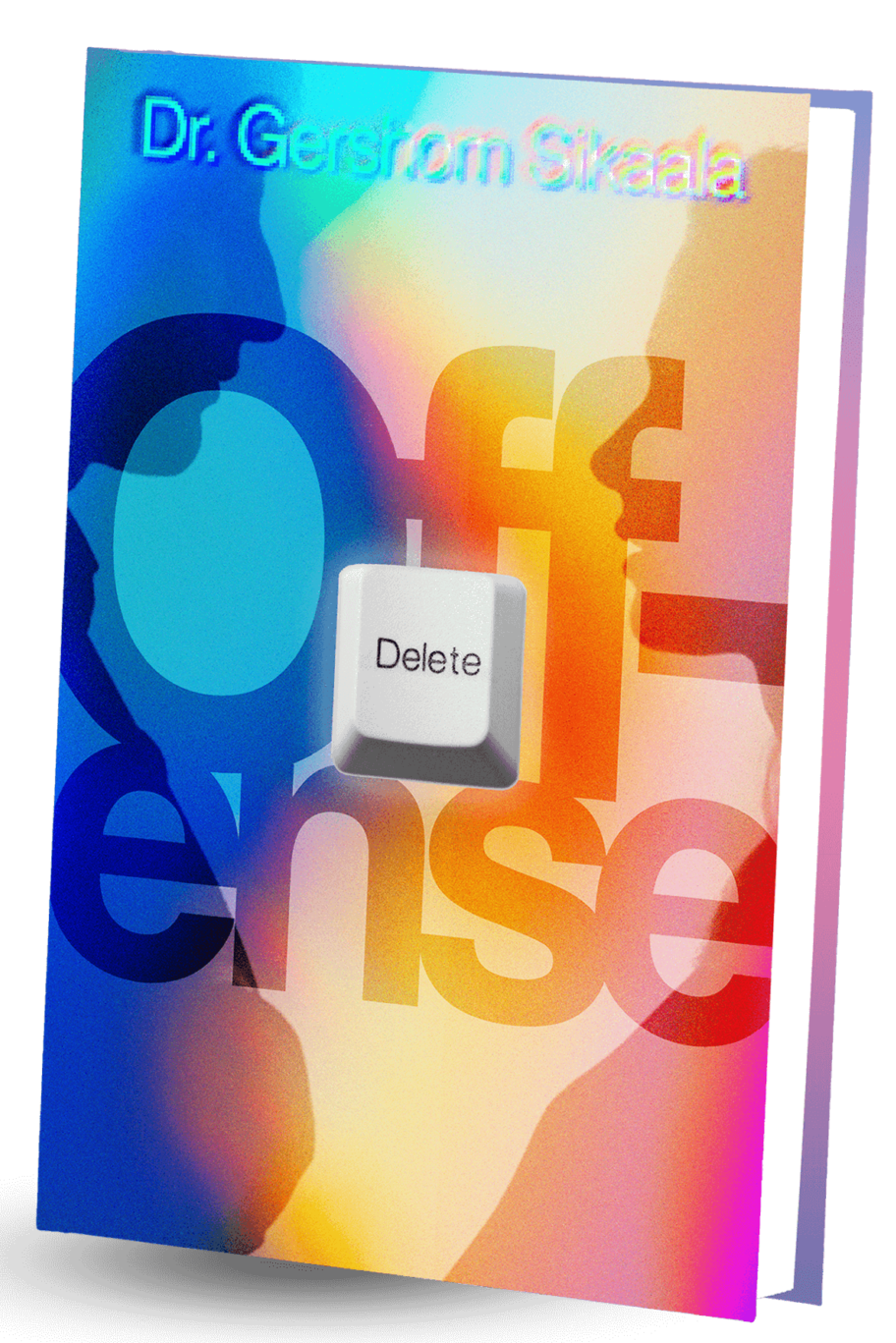 "Delete Offense" is the latest book to be written by Dr. Gershom Sikaala, a humanitarian, speaker, media personality, pastor to the stars, and global goodwill peace ambassador committed to making a positive impact. In his book, he explains why there is so much relational challenge in the world today and provides clear, easy-to-read guidance on how you can cope and thrive with God's love.
Go to https://gershomsikaala.org/delete-offence-order-form for all the details.
Fans of Dr. Sikaala are anticipating the upcoming release of "Delete Offense," which will happen on September 30th. Click on the link above to pre-order your copy today!
The book features instructions on how you can avoid and control anger in your relationships by working with the power of the Holy Spirit. The 124-page book contains ten chapters that cover a range of topics, including the relationship between the Holy Spirit and offense, the origins of offense, and how to release it.
In the Holy Spirit and Offense chapter, for instance, the author reviews how you can find shelter from the storm through your love and faith in God. Dr. Sikaala advises that a regular daily practice of time with God can equip you with the ability to manage your reactions and prepare you to overcome fear, anger, and any form of offense.
Dr. Sikaala has identified that the two main sources of offense are poor choices and not creating a life in the image of God's heart. In Chapter 4, The Roots of Offense, he explains that while you are not exempt from pain and heartache in relationships, being fully committed to the love of God can eliminate lasting displeasure in your life.
The author believes that if you can accept hurt, betrayal, and slander by friends and family, then you can overcome resentment through forgiveness. He says that your partnership with the Holy Spirit is essential to gain the power to pardon the behavior of others and release the ill effects relational challenges can have on your well-being.
The book further explores how you can create an offense-free workplace and shares guidance on how to move forward with perseverance during these challenging times. "Delete Offense" is endorsed by Joan Hunter, an evangelist author, and host of the television program, Miracles Happen.
About Dr. Gershom Sikaala
Born in Zambia, Dr. Gershom Sikaala currently lives in the Los Angeles area where he appears on his own syndicated show, "You Will Never Be The Same." He is also the creator of Purekonect, a social media platform connecting families and friends and encouraging them to share their life moments. You can check out Purekonect at https://purekonect.com
Dr. Sikaala holds a Statesman Honorary Doctorate in Philosophy and Humanity from United Graduate College Seminary and a degree in business administration from the University of Cambridge in Zambia. His last release, Look At God, was an Amazon best-seller within 24 hours of its release.
A spokesperson for Dr. Sikaala said: "Dr. Gershom Sikaala has written a book that is timely, necessary, and vital for Christians to grasp in an age of entitlement and narcissism. It is not possible to walk in love with anyone while constantly harboring offenses against them, which is why this book will be a life changer for many believers. I highly recommend that everyone reads it and start applying its principles immediately."
There has never been a more urgent time to embrace your love for the Holy Spirit and commit to a life free of resentment, anger, and offense. Dr. Sikaala is a brilliant spiritual leader, don't miss this chance to learn from his wisdom and order your copy of "Delete Offense" today!
Go to https://gershomsikaala.org/delete-offence-order-form for the empowerment and support you need to cultivate peace, forgiveness, and love during these most challenging times.