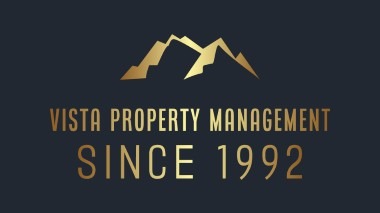 You may have world-class retail spaces but without tenants, your business won't take off. Luckily, Vista Property Management can help you find occupants quickly and easily!
Even better, the company offers consultations so it can tailor-fit solutions for you. These exploratory meetings provide you with a risk-free way of exploring strategies for attracting your desired tenants.
Learn more by visiting https://www.vistapm.net/
Through the company's tenant services, you can find occupants faster and keep vacancies to a minimum. This allows you to maximize your rental revenue while minimizing the time you spend overseeing assets.
A spokesperson says: "Tenants are the lifeblood of rental properties. That's why we help you secure occupants to keep your bottom line healthy. With occupancy rates exceeding 95%, our track record speaks for itself."
Vista Property Management's service is especially useful as soaring rental rates make tenants more discerning. Indeed, industry reports show that commercial rental rates have reached $29.87 per square foot.
The property management specialist notes, however, that you will maintain control of your rental units after hiring the company. Vista Property Management acts as a partner that offers valuable advice, but defers to your instructions or preferences.
Its advisory service extends to tenant marketing and screening. The property manager will utilize its own website along with popular listing platforms to publicize your vacancies.
Vista Property Management will then conduct background checks on applicants' credit and rental history. The company emphasizes that you will have the final say on who is accepted as a tenant.
To ensure smooth and seamless service, you will be given access to an online portal where you can review property reports. Tenants also have a portal where they can pay their rent and lodge requests or complaints.
If you wish to book an exploratory call, you can do so via the website. The consultation is complimentary and you are under no obligation to hire the company afterward.
ABOUT VISTA PROPERTY MANAGEMENT
With over 20 years of experience in the rental market, Vista Property Management has become a trusted partner for landlords throughout Orange County. In addition to tenant sourcing, it also provides property rehabilitation services.
Being a landlord has never been this easy or rewarding. Just be sure to hire a reliable company like Vista Property Management to help you run your commercial spaces. Don't delay - book a free consultation today!
To learn more about the property manager's other services, you may visit https://www.vistapm.net/