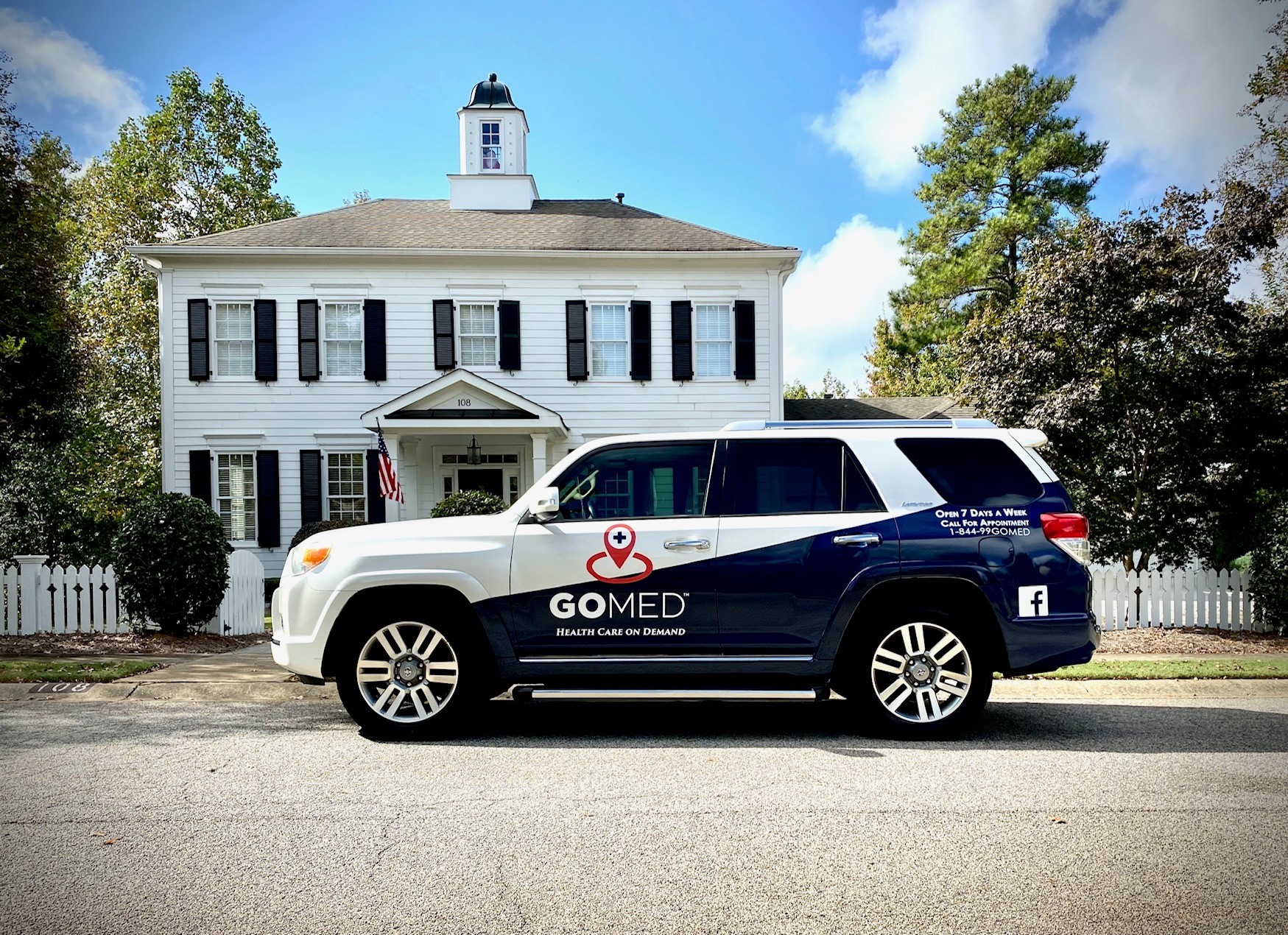 If you'd like to save the stress of booking appointments or visiting the emergency room but still need medical assistance, GoMed Mobile Urgent Care is your perfect solution. 
The mobile company's services are available for you seven days a week, with doctor's visits scheduled between 8 am and 8 pm. They can provide treatments for a wide range of ailments and also offer Rapid and PCR COVID-19 tests.
Visit https://gomedhealth.com/locations/urgent-care-kennesaw-ga for more information.
The mobile healthcare company accepts most major insurance providers as well as offering self-pay options to give you flexibility in how you pay for your treatments.
If you are feeling unwell, the effort of leaving the home for diagnosis can be a stressful and exhausting experience. The need to arrange an appointment or wait in busy emergency rooms may result in you deciding not to seek medical assistance at all, putting your health at risk. GoMed Mobile Urgent Care offers an easier and more comfortable alternative with their at-home services in Kennesaw, Georgia.
The mobile service brings experienced and professional medical care directly to you. Additionally, all of the doctors who work with the company are emergency room trained, allowing them to both diagnose and treat you quickly and efficiently. https://gomedhealth.com/
Conditions that can be treated by GoMed Mobile Urgent Care include a wide range of ailments, such as fever, strep throat, infections, vomiting, diarrhea, and more specialized conditions, including asthma, pneumonia, and arthritis. The doctors can also treat injuries such as minor burns and sprains, as well as apply stitches.
To make sure you are able to afford their mobile care treatments, the company accepts payment from most major insurance providers. Their self-pay option is also designed to cost less than an average emergency room visit, giving you the peace of mind that you can still receive quality healthcare with additional costs.
In addition to covering Kennesaw, the Georgia company can also help patients in the surrounding areas of Coweta, Fayette, Marietta, Acworth, Brooks, Fayetteville, Newnan, Peachtree City, Tyrone, Senoia, Serenbe, and Sharpsburg.
A recent GoMed Mobile Urgent Care patient said, "I woke up feeling like I had been hit by a truck and could barely get out of bed. They came to the house, and I never had to leave the couch. The team was fantastic from beginning to end."
Make sure you and your family have easy access to expert medical care at home with GoMed Mobile Urgent Care's professional services today!
For more information, you can visit https://gomedhealth.com/#whatwetreat or call (1-844-994-6633).