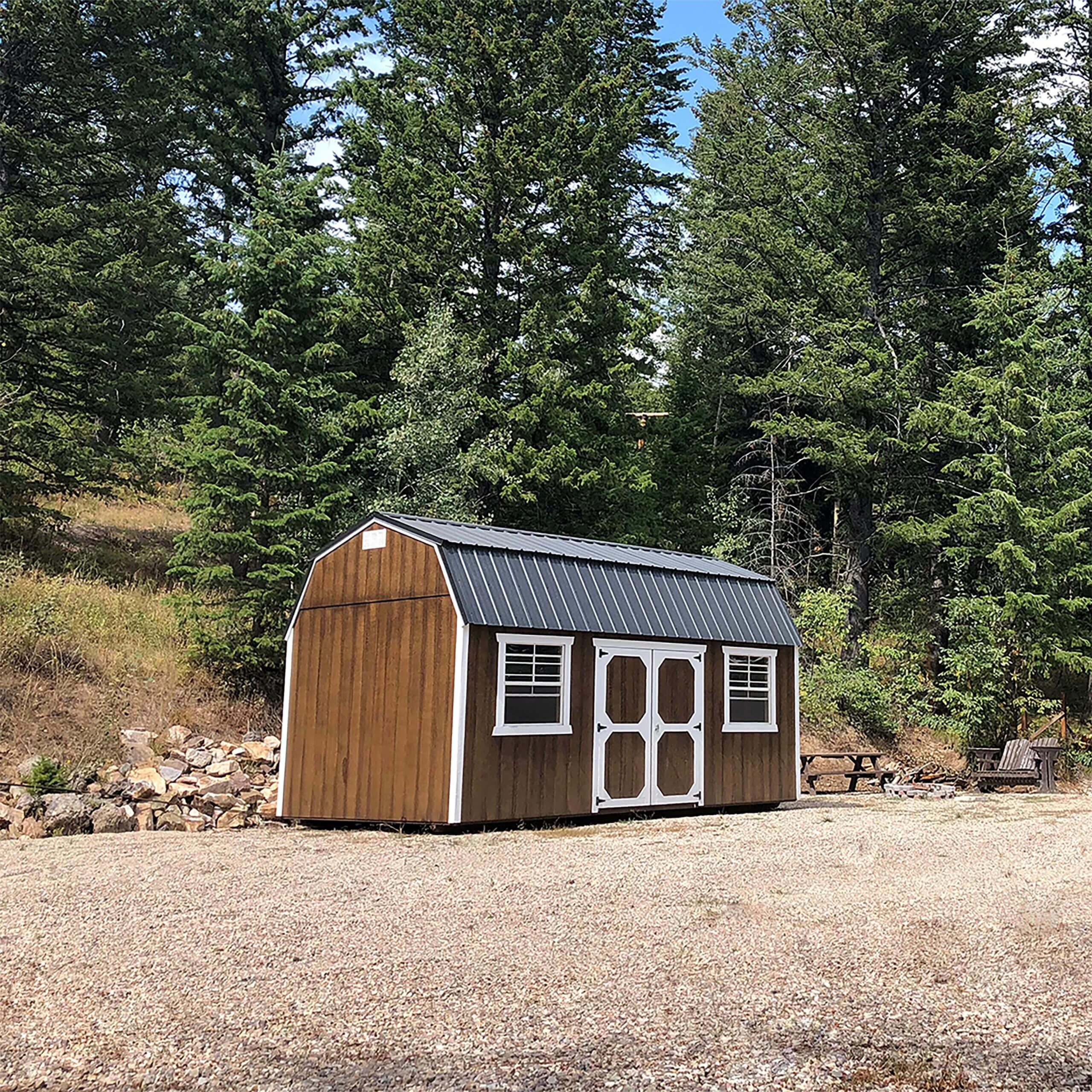 We get it - there are many reasons you may need an outdoor storage facility. Perhaps, you have new gadgets that can't fit in your garage or attic or you now work from home and need a dedicated space for work.
Oregon Coast Sheds carry a variety of outdoor storage solutions to meet all of your needs. You can choose from the company's extensive selection which includes lofted barns, studio sheds, playhouses, utility sheds, and cabins.
Check them out at https://oregoncoastsheds.com/bandon-oregon
Oregon Coast Sheds is an authorized Old Hickory Sheds dealer. They are renowned for their quality and durability. Made from pressure-treated woods at high standards of Mennonite craftsmanship, they provide customers with a recognizable yet practical outdoor storage solution that maximizes both horizontal and vertical spaces.
These portable yard buildings from Oregon Coast Sheds are fully customizable and come in varying designs and shapes to meet your preferences and budgets.
You can choose from a selection of 8' x 8' to 16' x 40' sizes. Using the company's online 3D shed builder, you'll be able to personalize your order to include your preferred window shapes, colors, doors, and interior walls.
Each unit can be delivered fully assembled or built on-site at no extra cost to you. All the outdoor storage solutions offered by Oregon Coast Sheds come with a five-year "Fix It All" warranty that covers any defects or flaws because of the workmanship or materials.
If you're concerned about making a huge upfront payment, the company's rent-to-own program helps you get the backyard shed you need without overstretching yourself financially.
About Oregon Coast Sheds
Oregon Coast Sheds is the leading retailer of traditional Old Hickory sheds, serving the entire Oregon Coast area. They pride themselves on providing storage for every need. The sheds supplied by the company can serve as an outdoor office, studio, dormers, and much more.
A satisfied client said, "We received the shed on time, and it was even better than we expected. It was delivered by Tristan Koepl, and he did an amazing job of putting it exactly where we wanted it, leveling it, even though the area had a slight slope, and making sure everything worked."
Why go through the hassle of obtaining an expansion permit when you can extend your home's storage capabilities with a standalone backyard shed?
Call Oregon Coast Sheds now at 541-982-5200 or visit https://orders.oldhickorybuildings.com/myquote?dealerid=1001252&template=1 to design your dream outdoor storage space.