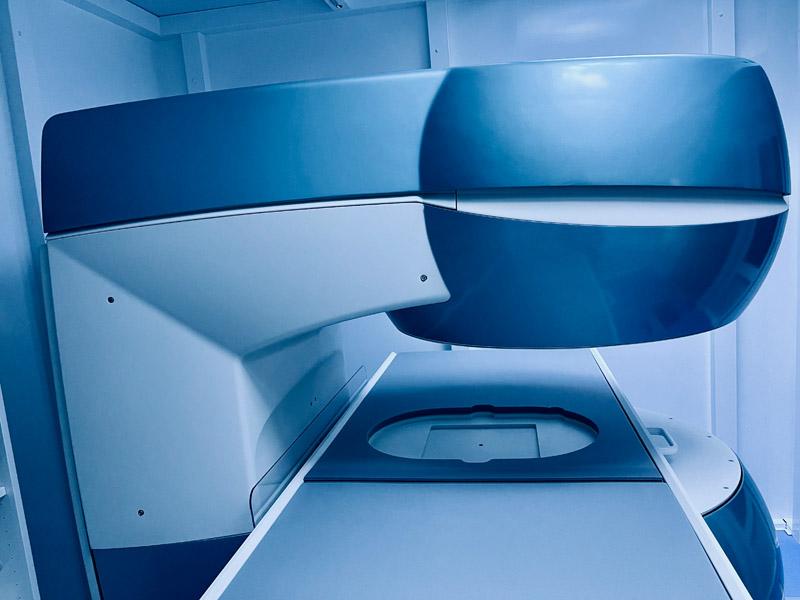 If you or a loved one has been injured, the last thing you want is to spend weeks without a diagnosis.
Not only does it leave you living in pain, but having the injury untreated for so long can extend the recovery process, make treatment more difficult, or even lead to additional injuries.
The NHS Constitution promises that patients should wait no more than six weeks for a diagnostic scan after making a request, but that can be far too long for you to wait. The new fast-access program from Open MRI lets you book a scan at a private clinic, with no waiting list.
Visit https://www.openmri.co.uk to schedule your own appointment, or to learn more about their self-referral program for patients in Grantham, UK.
Using the self-referral program, you can receive a diagnostic scan within just a few days, and have your results analyzed by top musculoskeletal specialists. You can schedule your own scans by contacting the clinic, without a referral from your GP, or you can schedule a virtual pre-MRI consultation with the in-house medical team.
If you already know what you need to have scanned you can book an MRI appointment directly, and can have up to three body parts scanned in a single session. If you need assistance in planning your scans, you can use the easy virtual consultation process to learn more about your condition, and how to get the best results from your MRI scan.
The Open MRI scanner also provides access to dynamic or "motion scans," a diagnostic technique that is not possible with traditional MRI equipment. While these scans take longer to complete, up to 90 minutes per appointment, they can often provide more detailed information about your injury, and how it is affected by body movements.
A standard appointment with Open MRI has several other benefits, beyond fast access to diagnostic equipment that is not available anywhere else in the county. You will receive a digital copy of your MRI images, along with a Consultant Radiologist report, and preferential rates for treatment through MSK Doctors, a private clinic with the UK's top musculoskeletal specialists.
Appointments also include a pre-scan consultation and a 1-on-1 post-scan discussion, though you can choose to schedule a Screen Share or F2F appointment for a more in-depth analysis. This option puts you in contact with a Consultant Orthopaedic Surgeon, who will go through your scan slide-by-slide with you to discuss the diagnosis and treatment options.
A spokesperson said, "With an internationally renowned reputation for our biological approach and motion philosophy, MSK Doctors is setting a benchmark in musculoskeletal health. With the clinics in London Harley Street and our own computer vision robotic centre in Lincolnshire, we can help patients access the best technology for treatment and diagnosis."
Whether you've hurt your back, injured a knee, or something else entirely - 6 weeks is far too long to wait just for a diagnosis.
Open MRI provides the best possible care, from the UK's top musculoskeletal specialists, and you don't even have to wait for it. Call them today to book an appointment this week, and kick-start your recovery.
Visit https://www.openmri.co.uk to see all their MRI scanning packages, or to schedule a consultation.