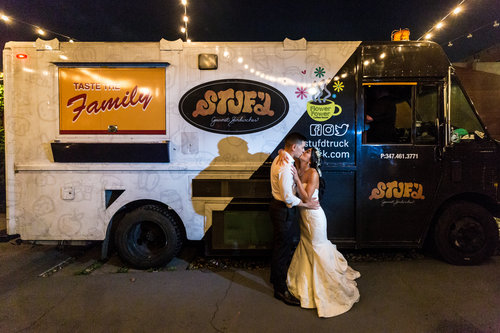 Whether you're planning a wedding, bar mitzvah, birthday, or graduation party, this innovative food truck makes catering a breeze. You can choose from a wide range of gourmet menus, and the team can bring amazing food to almost any location.
Go to https://www.stufdtruck.com for more information.
Event catering poses its own unique set of challenges, both for catering companies and event planners. With their innovative service, STUF'd provides you with a self-contained catering solution that suits a wide variety of venues, while requiring minimal post-event clean-up. Easy-peasy lemon squeezy.
As you're no doubt aware, food is a central part of most celebrations. However, when planning your event, several factors must be considered. These include the availability of an on-site kitchen, type of guests, style of food required, and cost.
The flexibility and convenience of food trucks mean that you don't need to worry about many of those things. With an impressive menu and ability to service all of New Jersey, STUF'd remains at the forefront of this industry. Indeed, the company now covers several less common requests, including breakfast menus and dessert pastries.
Recent menu additions, such as quinoa tofu tacos, cauliflower fried rice, and 'beefy' tacos, containing a mushroom and pepper mix in corn tortillas, also cater to vegan requirements. Of course, you can also choose from a wide range of classic finger foods and wings, gourmet sliders, high-end aperitifs, meat and cheese platters, and plated entrees.
About STUF'd
Established by owner Rebecca Mitchel and executive chef John Locascio in 2016, STUF'd has since grown in both catering capability and geographical reach. Rebecca brought significant experience in restaurant development and management, while John has worked as a professional chef since he was in his teens. The latest expansion is testament to the growing popularity of the service.
A company representative stated: "We catered to our first 150-person party in March 2016. We have only grown stronger from there. From large parties to small, weddings to birthdays, or even holiday get-togethers, we cater for them all. Our team creates custom menus for all occasions, and we're standing by to help you create the most memorable event possible."
Planning an event in New Jersey? Get gourmet food to suit any occasion and location with STUF'd food trucks.
See the full selection of menu options today. Check out https://www.stufdtruck.com so you can learn more.