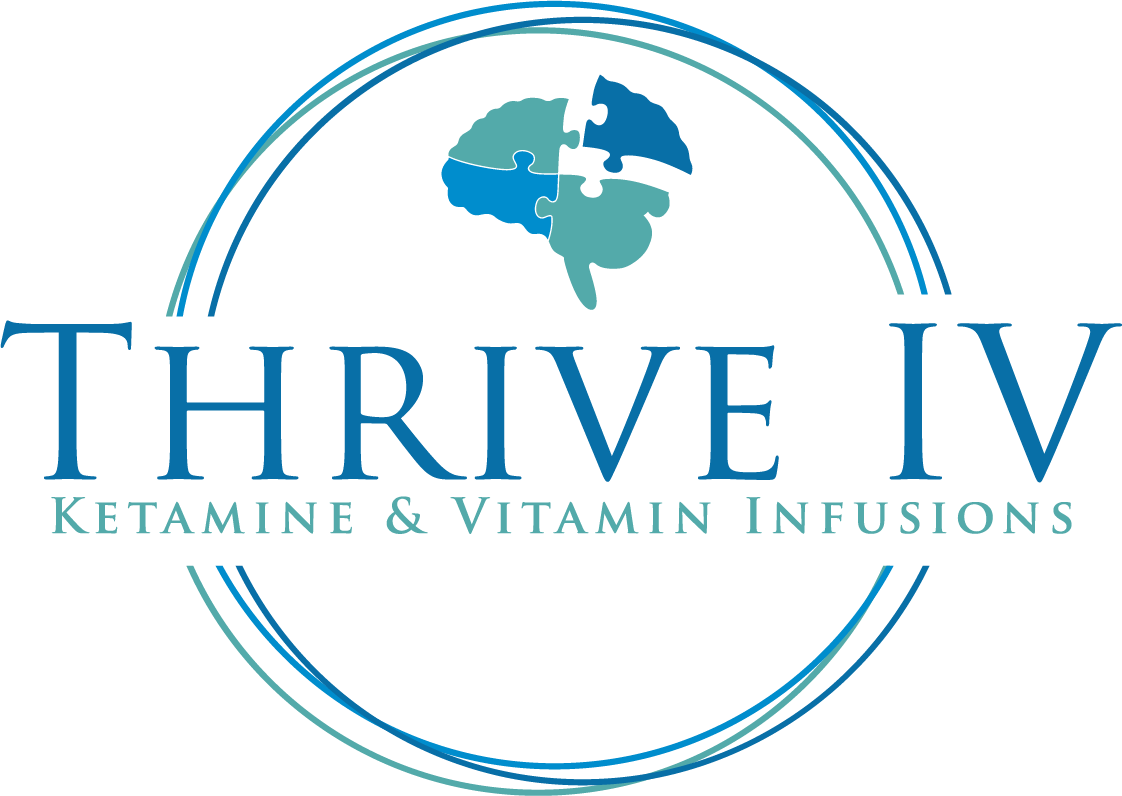 Did you know that many patients with anxiety disorders also have another problem or a physical illness, which can exacerbate their symptoms and make recovery more difficult? If you're one of those people, just remember to tell the clinic's team, in case it's not mentioned in your medical records.
Thrive IV, headed by board-certified Dr. Michael Pellegrino, has updated its IV Ketamine therapy protocols for patients suffering from anxiety disorders - as well as treatment-resistant and postpartum depression, PTSD, chronic nerve pain, and obsessive-compulsive behaviors. Peer-reviewed studies in Europe and the U.S. over the last couple have years have determined that ketamine infusions mitigate panic, agitation, and other anxiety symptoms in people with both GAD and social anxiety disorder.
You can learn more at http://www.ThriveIV.net
Thrive IV, located in Dartmouth, Massachusetts, now offers tailored treatment regimens depending on your diagnosis and unique needs. Military personnel and first responders, for example, often present a different set of symptom profiles than those of other patients. In all cases, the clinic will consult with you and review all of your relevant medical records in order to determine whether ketamine therapy is an appropriate treatment.
Estimates vary widely, but the ketamine IV treatment market is expected to grow at a minimum of 10% annually through the end of the decade, as research groups continue to confirm its effectiveness - at least in the short term. One recent study, for example, found that suicidal thoughts in patients fell by more than 80% after a full treatment regimen. Researchers believe that by enhancing neuroplasticity, ketamine can help patients' brains "rewire," breaking dysfunctional or harmful thought processes and allowing individuals to build new neurological pathways. As a result, people may think more positively, which can help alleviate anxiety symptoms.
Most patients at Thrive IV begin with a course of six infusions over 2-3 weeks, followed by occasional maintenance infusions - all carefully monitored and modified as needed by Dr. Pellegrino and his staff for maximum results. This course of treatment has proven to be both safe and fast - some patients report an initial reduction of symptoms within a few hours.
Thrive IV offers a supportive and comfortable environment for you, with soothing music and calming, climate-controlled rooms. Dr. Pellegrino may add medications, vitamins, and other nutrients as the Ketamine IV sessions proceed, in accordance with your medical profile and in order to mitigate any adverse sensations that may emerge.
"Thrive IV offers the most cost-effective, advanced, and innovative Ketamine therapies in New England," said a clinic representative. "We focus on providing the best possible evidence-based medicine for the benefit of our patients at the best possible prices. We offer special discounts for First Responders and Veterans"
Doctors are cautious and conservative by nature and training. But the results of the ketamine trials to date are nothing short of astounding. Imagine those years spent on the couch - helped along by a fistful of drugs that never seemed to do much good - gone. A brighter future awaits!
You can call 508-848-8089 or go to http://www.ThriveIV.net and see how Ketamine IV & Vitamin Infusion Therapy can help you on your way - today!