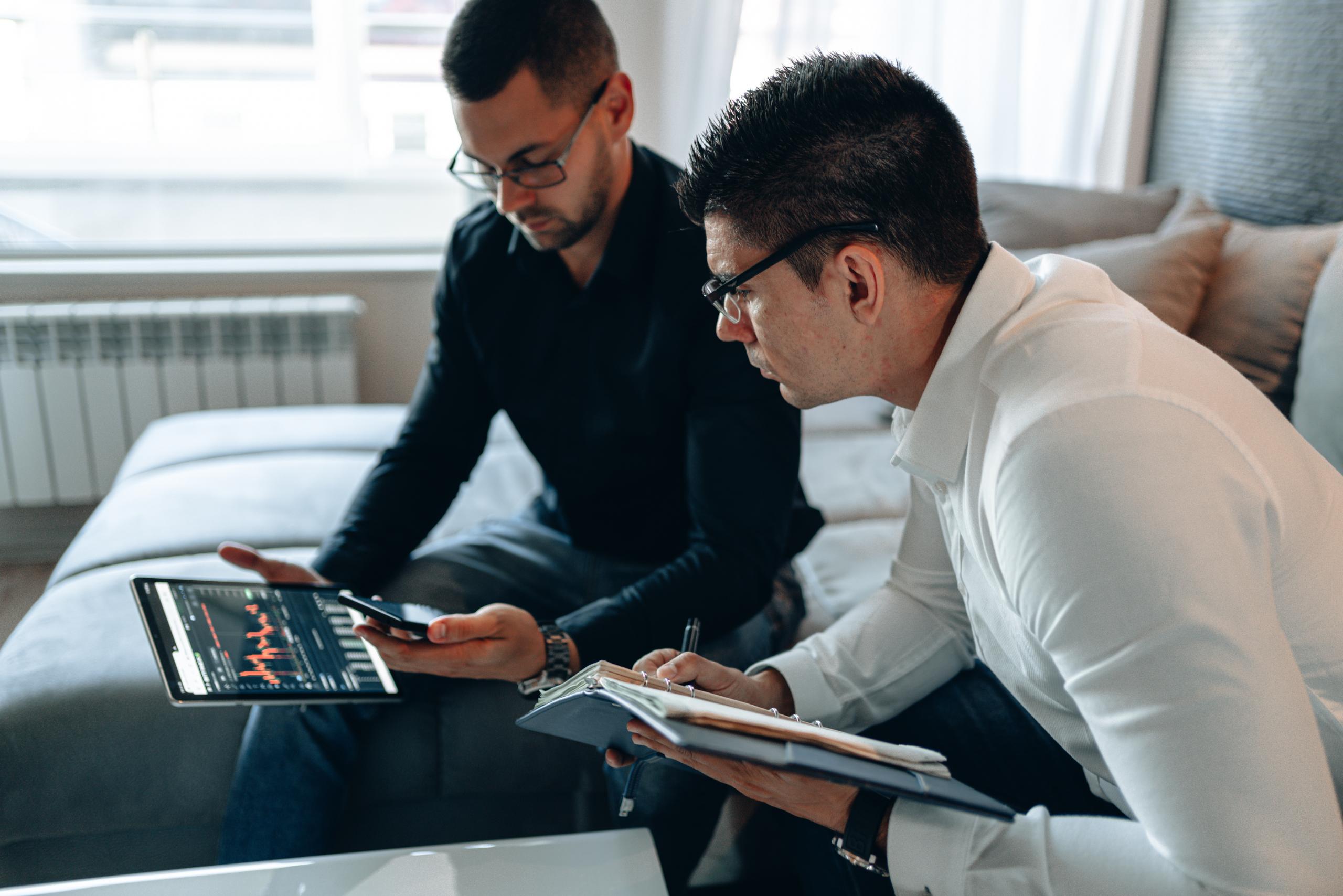 If you've been looking for a better way to track and analyze the behavior of the market and other traders to inform your side-by-side trades, it's time to harness the power of AI.
That's where Quant Gate Systems' AI-supported Pilot trading platform can help with its real-time analysis of stocks and other assets at a rate of 5 billion calculations per second.
Visit https://pilottrading.co for more information.
By providing you with the combination of AI analysis and an easy-to-use dashboard, the Pilot platform makes it easier for you to perform fast and informed side-by-side trades on time-sensitive securities and an opposing option.
Monitoring the stock market as a day trader is a challenging task, requiring constant attention and fast action in order to make the most of movements and opportunities. The Pilot platform makes these tasks easier for you by providing trade alerts and fast analysis of market movements.
The platform's AI monitors and tracks the market in real time, considering both changes in asset values and the behaviors of other traders. Pilot's in-built algorithm analyzes this information before notifying you of any key opportunities across areas, including stocks, forex, futures, and cryptocurrencies.
Pilot features an intuitive user interface, with an easy-to-use dashboard that simplifies and streamlines the trading process. Additionally, the system can be connected directly to your broker to further speed up the buying and selling process for time-sensitive trades.
When using the platform you can create curated watchlists based on your specific portfolios and investment interests for customized alerts. You also get access to the company's range of Pilot Academy resources if you are seeking further information and training regarding the system and trading in general.
Quant Gate Systems offers access to its Pilot platform at various membership levels depending on your needs. This includes access to a simulation mode that allows you to test the system using delayed data during market hours to see a demonstration of how the platform works.
A spokesperson for the company said, "Pilot does the hard work of detecting opportunities in real-time and provides you with only the information you need to capitalize on trading opportunities."
Get an AI co-pilot for the analysis of your side-to-side trading strategies with Quant Gate System's Pilot platform!
For more information, you can visit https://pilottrading.co where you can find details on the platform's complete features.