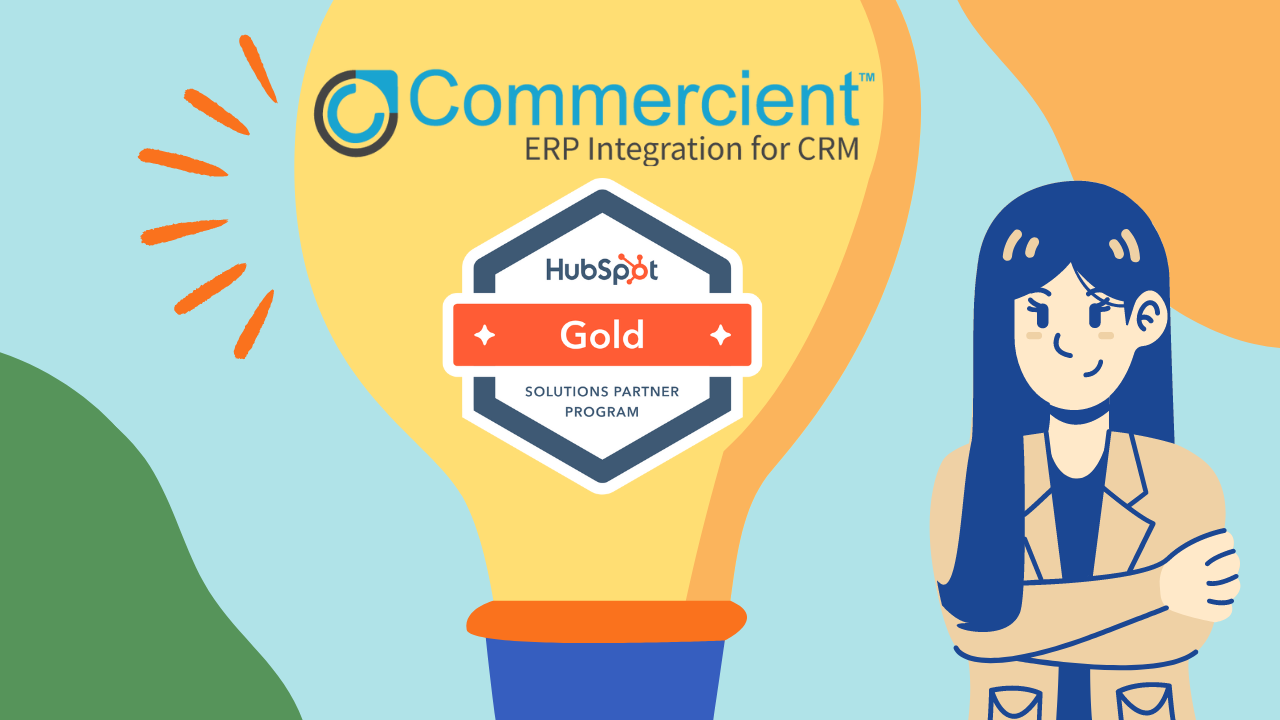 Tired of spending hours on double data entry for QuickBooks and HubSpot? Ever wished there was an easy way to integrate your ERP and CRM systems? Well, thanks to Commercient SYNC, now there is!
Commercient helps you streamline your organizational protocols to drive increases in productivity and sales. The SYNC simplifies operations, and increases lead conversion and customer retention for businesses like yours.
Drive innovation through integration with Commercient SYNC! More details at https://www.commercient.com
Commercient can save you valuable time and resources by radically reducing the hours needed to input data. Automatic SYNCing helps your business become more efficient and gives your sales teams all the information they need to offer, customize, and close deals.
QuickBooks first appeared on the market in 1983, offering small to medium-sized businesses a full suite of financial management tools for accounting, payroll, inventory, and a host of other operational tasks. HubSpot specializes in inbound marketing, sales, and customer service software.
Commercient works with all versions of HubSpot, including its Starter, Enterprise, and Professional programs, and with all QuickBooks versions (QuickBooks Desktop, Online, Enterprise). The SYNC service is easy to implement and is designed as an 'out-of-the-box' integration solution that can be fully implemented in weeks (not months) and is fully supported by Commercient's specialists.
SYNC seamlessly transfers data such as new contacts, new deals, and products. Clients can customize how the integration will operate by applying various filters and deciding the SYNC frequency and which data they need. Each SYNC encrypts all data using AWS to ensure compliance with the highest industry standards across sectors such as government, healthcare, and retail.
Any data transferred to HubSpot's CRM can then be used with other third-party apps. The process generally takes just a few weeks (instead of months, which happens with other integration solutions), and you can use HubSpot as normal during installation.
About Commercient
Based in Atlanta, GA, the company's SYNC integration now extends to over 110 systems, including Sage, QuickBooks, NetSuite, Acumatica, and Epicor. Find out more at https://youtu.be/vBFzE7UWOn0
A spokesperson says, "Commercient Sync is a solution for HubSpot users that helps generate better leads and gives sales everything they need at their fingertips to close deals faster. It is built for organizations that need to get more out of their HubSpot CRM."
Commercient continues to lead the way in ERP and CRM integration. Talk to the team today (844-282-0401).
For more info, go to https://quickbooks-hubspot-integration.commercient.com
Connect your disparate ERP and CRM systems the easy way with Commercient SYNC!