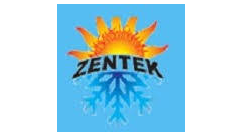 Does this sound familiar?
You wake up and find that the day is bright, sunny, and warm. You decide to go out for a morning jog to enjoy the nice weather. However, by mid-morning, the temperature is already starting to swell, and your windbreaker is too insulating. Now, you have to take it off and carry it for the rest of the day, or go all the way back home to change. Things get even worse in the afternoon - a summer rain shower has moved in out of nowhere, and you're drenched! Your measly jacket is soaked through, and just like that, the day is ruined.
If you've experienced this, as I have, you probably wish there was a better way to be prepared for the elements without having to carry multiple clothing options with you as you go about your day. If so, I have fantastic news: Zentek Clothing carries a line of state-of-the-art all-weather vests and jackets that can protect you from the elements no matter the environment.
Their garments contain powerful temperature-regulating materials that can keep you cool in the summer, warm in the winter, and dry in the rain. They can also be embroidered with your name to make your Zentek garment uniquely yours!
To browse their available products, visit https://www.zentekclothing.com
With their new embroidery service, Zentek is giving their customers more ways than ever to express their individuality while enjoying the all-weather freedom that these garments provide. Their new customizable vest and coat options are reliably comfortable in any environment and water resistant for added protection against the elements.
Custom name embroidery is available for most of the company's smart performance wear options, including their handler vest, performance vest, and "Zen" temperature regulation jacket. These garments are available in eight or more colors and can be adorned with any text under 24 characters.
All of Zentek Clothing's sportswear is equipped with their proprietary Comfortemp fabric, which provides the garments with their adaptive temperature control capabilities. With this technology, the garments are able to pull heat away from the body in warm weather while also acting as insulation to keep heat trapped in colder environments.
Their Comfortemp fabric utilizes industrial-grade PCMs, or phase-change materials, which respond dynamically to changes in temperature, and have been used in the space program to keep astronauts safe in the hostile environments they are subjected to in their line of work.
These PCM-enhanced garments, such as Zentek's specialty tracking vest, are also often compatible with additional cooling packs available through their online store which can further enhance the temperature control capabilities. The tracking vest also has the added benefit of large pockets and side compartments which can be used as extra storage for gear or additional cold packs.
Buying a Zentek garment means you will never have to worry about buying a coat ever again. Their high-quality fabrics can provide you with a safe, comfortable outdoor experience no matter what.
The company has stated that, as the climate continues to change, they are committed to providing clothing to help keep people and pets safe from the elements all year round. Their garments have been carefully engineered using only the highest quality materials in order to deliver the best, longest-lasting product to their customers.
To see available discounts and place your order, visit https://www.zentekclothing.com