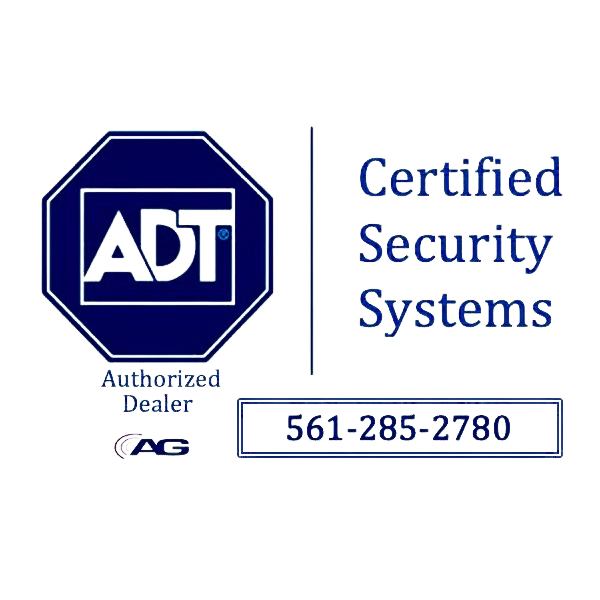 Truth be told, while someone may try to rob you – or worse – it's probably more likely that your kid leaves the oven on and forgets about his pizza. But guess what? Now you don't have to worry because you'll be alerted on your phone!
And while you're on vacation you want to let in Aunt Betty? Just unlock the door for her while you're sitting in another city – or another continent!
This is now possible with the smart security solutions developed by Certified Security Systems (CSS). The company now offers you the ADT Smart Home Package, which includes intrusion detection, fire and flood monitoring, and video security technology. The system also features carbon monoxide and smoke detectors, Smart Home automation, and a remote access mobile app.
Check them out at https://www.certifiedsecuritysystems.org
If you're interested in securing user-friendly home system automation while upgrading your family protection features, you can also contact the company for a free home security audit, assessment, and system design.
Certified Security Systems' Smart Home package enables you to remotely control your home security systems, including the house locks, lights, thermostats, garage door, and security system, via your smartphone – from anywhere and at any time.
The smart home security market is increasing at an annual rate of over 20%, as wireless integration provides greater flexibility and convenience for consumers looking to enhance their sense of well-being within their homes. Almost 90% of burglaries are residential, yet studies show that more than 8 out of 10 would-be burglars are thwarted by the presence of a home security system.
Every new client's property is made safe, secure, and comfortable by the family-owned company. Highly qualified and professional staff will conduct a home security evaluation and devise an installation strategy for maximum efficiency.
One recent customer commented: "Very happy with the product – way more than I expected, super excited. Evan was great. Informative, helpful and professional good guy."
Certified Security Systems can purchase cutting-edge technology at wholesale pricing and pass the savings on to you. This is part of the team's continual commitment to providing excellent customer service.
The Palm Beach County company offers a comprehensive range of home automation installation services, including a mobile app for easy control, life safety, keyless entry, security cameras, intruder detection, and smart home integration. You can also control your televisions, heating and cooling systems, and smart lighting.
Company founder and CEO Evan Crown said: "The company's recent offer of this home security audit, assessment, and system design is another factor that's contributing to the expansion and value of the company since it began in 2017. The company's commitment to providing home security services at affordable prices contributes to the relationship with homeowners all across Royal Palm Beach and surrounding areas."
Why not take advantage of their free audit and security assessment offer? By all accounts – they have over 100 5-star-reviews! – this is a friendly team offering fantastic service!
Go to https://www.certifiedsecuritysystems.org or call 561-285-2780 and give yourself and your family some peace of mind today!