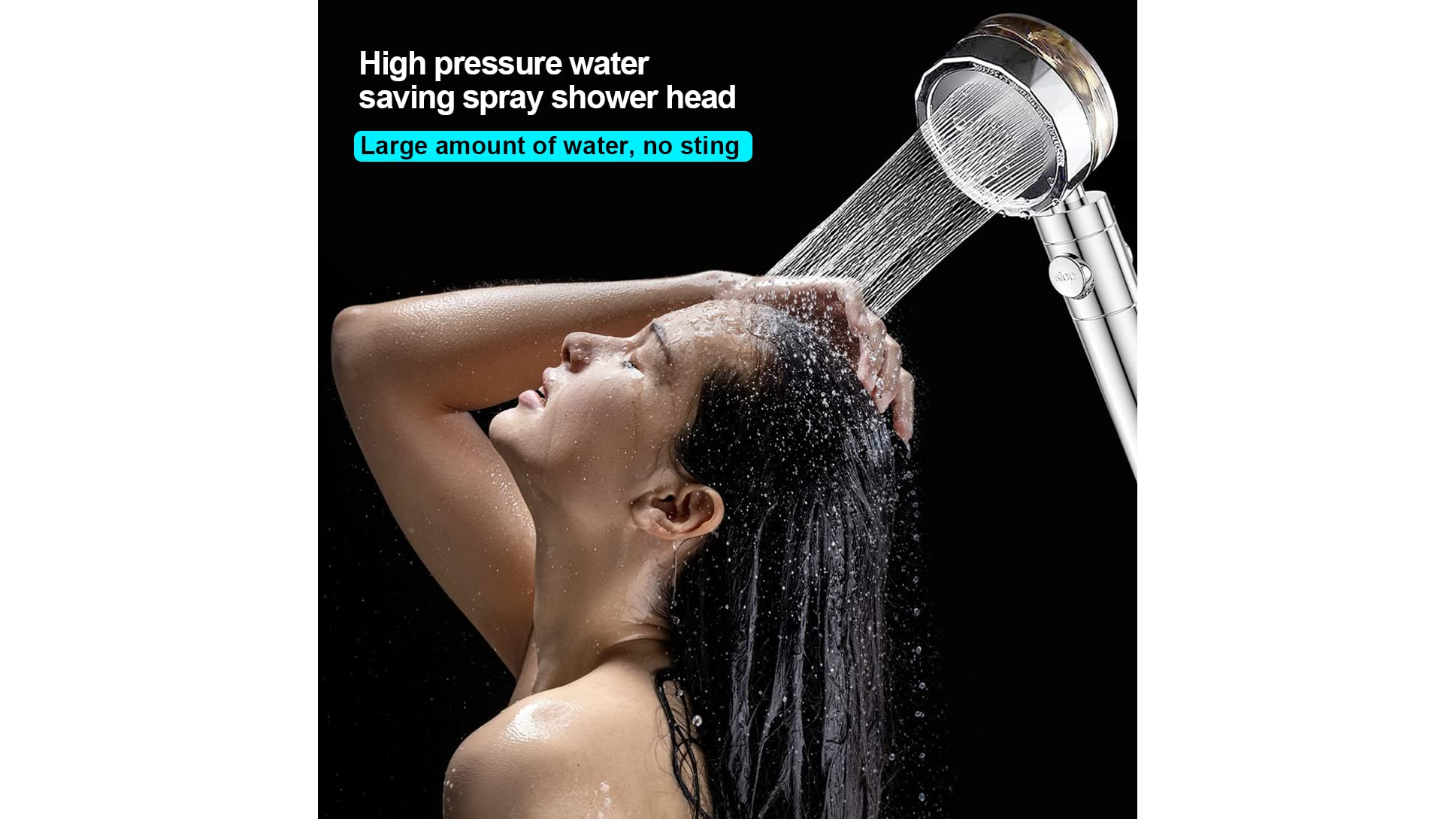 If you believe in investing in your health and your physical fitness by optimizing your sweat equity, you deserve the ultimate in muscle relaxation when you hit the showers. Get a high-pressure rainfall showerhead from online store Emersware, and treat yourself to an in-home hydromassage payoff.
Worried about the drain on water? Don't be. This Hydro Jet Power High-Pressure Showerhead also reduces water expenditure by 40%!
Now you can get all the benefits of a professional hydromassage at home without wasting water.
Order your high-pressure showerhead, at https://emersware.com/product/hydrojetshowerhead
Pressurized shower heads can help you improve circulation, reduce post-workout soreness, relieve pain, improve relaxation, and even boost your mood; however, many high-pressure shower heads also lead to increased household water consumption, which of course cancels out all those excellent benefits, but wait!...
The Hydro Jet Power High-Pressure Showerhead at e-store Emersware both reduces water consumption and gives you a relaxing high pressure hydromassage - are you dreaming right now? We can assure you you're not dreaming. You're just lucky enough to have stumbled upon showerhead sorcery.
Sorcery that includes a turbine blade for a rotating rainfall shower flow, what?!
Micro nozzle technology makes the most of tons of small, densely packed holes that optimize pressure to give you a super relaxing hydromassage feel. And a built in on/off switch makes flipping from showerhead water flow to bath faucet flow super simple.
You also get a sleek, modern appearance that will blend in nicely with your bathroom aesthetic, and a G1/2 international standard interface that is suitable for most hoses and brackets or shower attachment arms. This means you can install the showerhead yourself without the help of a plumber, and then jump right in to test it out.
Founded in 2021, Emersware is an affordable online store that specializes in unique, high-quality home furnishings and accessories curated from around the world. Product categories include electronics, pet supplies, kitchen accessories, beauty products, home and garden products, and more.
The company offers you free shipping no matter where you are in the US, (save for Hawaii and Alaska), a 24-hour support team, a 30-day exchange policy and a 100% secure payment portal.
A company representative says, "We source the hottest product trends and set out to bring the lowest prices to you. This way, you can be assured you get the trendiest things available without spending days researching on your own."
With the introduction of the Hydro Jet Power High-Pressure Showerhead, Emersware gives you a cost-effective opportunity to relax and tend to sore muscles with a hydromassage-like experience that won't wash your household budget down the drain.
Ready to change your life? Learn more now at https://emersware.com